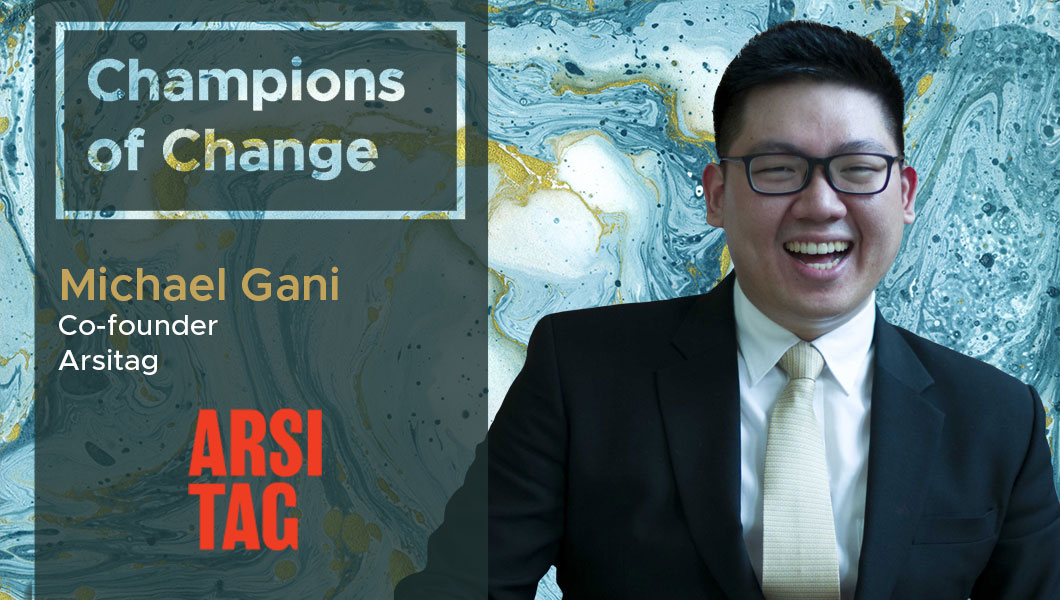 Michael Gani is the Co-Founder of Arsitag. He earned a B.S. in Electrical Engineering and Computer Science from University of California, Berkeley in 2010
TDE: Thank you so much for taking our questions! Tell us a little about your business and its history?
Michael Gani: Building a home is most likely the biggest investment one makes in one's lifetime. However, finding the right architect, interior designer, or building contractor has always been a big hurdle in Indonesia. The only reliable method to find these professionals was word of mouth which is not scalable and not always on-point. Therefore in 2015, we built Arsitag.com, an online platform for architects, interior designers, and construction professionals. Our mission is to provide a place where professionals can showcase their design portfolios to be discovered by or to be inspirations for home owners.
TDE: What are your thoughts on the current pace of digital transformation in your industry? Do you feel overwhelmed with the prospect of introducing technology solutions to manage & streamline parts of your business?
Michael Gani: At the beginning, it took some time to convince professionals to start showcasing their portfolios online. But it doesn't take long until they feel the benefit and positive feedback. It is very exciting now to see many young talented designers being discovered every day.
TDE: What is the one technology trend within your industry that cannot be ignored?
Michael Gani: I think Virtual Reality (VR) and Augmented Reality (AR) are the future of the next experience on building & designing homes.
TDE: What has been the most significant technology integration/implementation so far, at your organization? Why? (could have impacted your employee efficiency, customer satisfaction, profit margins etc.)
Michael Gani: Internally, we use whatsapp, slack, and asana which are great platform for collaborations and fast communications.
TDE: Do you have a dedicated in-house IT team? What are some of the challenges your IT team and employees faced before, during and after bringing in this solution? How did you resolve them?
Michael Gani: Yes, we built arsitag.com from scratch with our in-house developer team. One of the exciting challenge was the ranking algorithm for related photos. For instance, when a home owner is browsing inspirations of a living room, the system will recommend other similar photos of living room in a similar design style. By doing so, we saw an increase on-site interaction by 35%.
TDE: What's the internal technology challenge your organization aims to resolve in the immediate future? (could be internal workflow/workforce automation or having internal operations such as CRM, HR, Inventory powered by front end mobile apps)
Michael Gani: In general, I think we run quite efficiently as a company without any major problem. But if I have to pick, maybe HR is the next in-line to be optimized.

TDE: From an external viewpoint are you considering using mobility solutions/mobile apps to promote/sell your products online, or to promote/sell your products to your dealers and allow them to order online?
Michael Gani: Yes, absolutely. Our social media plays an important role in getting project leads. We power our online presence by generating our own content instead of advertising.
TDE: How do you keep yourself updated? What are some of the websites or magazines or apps that you subscribe to or read regularly?
Michael Gani: I like to read Bloomberg, TC, TIA, and E27.
TDE: What's your favorite social network – Instagram, Facebook, LinkedIn or Twitter?
Michael Gani: Instagram
For more DX insights follow Michael Gani on LinkedIn
Related
Our Digital Disruptors