Interview with Michael Stack, Founder & CEO at Applied Fitness Solutions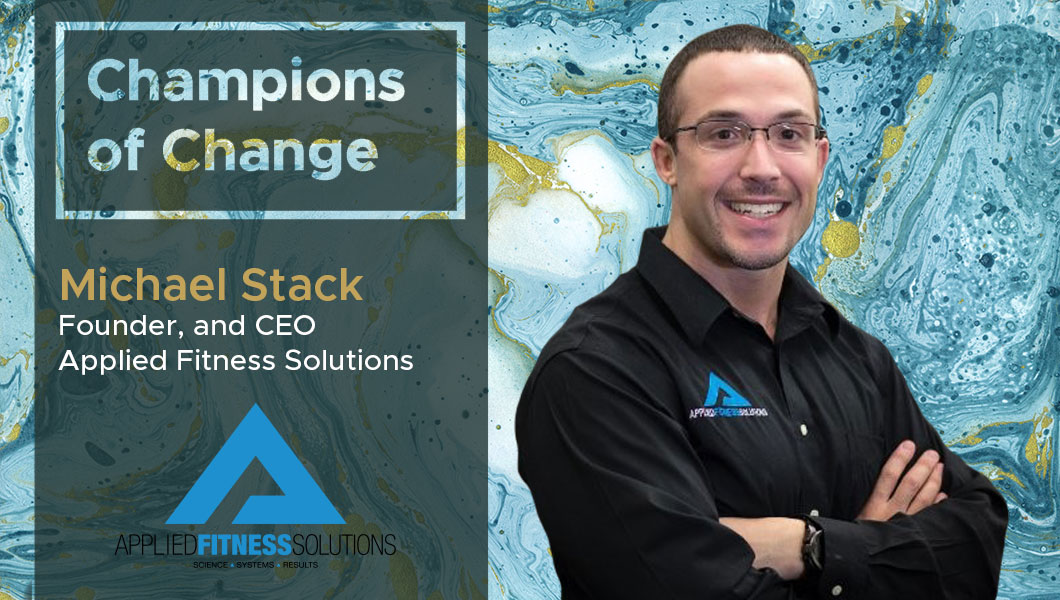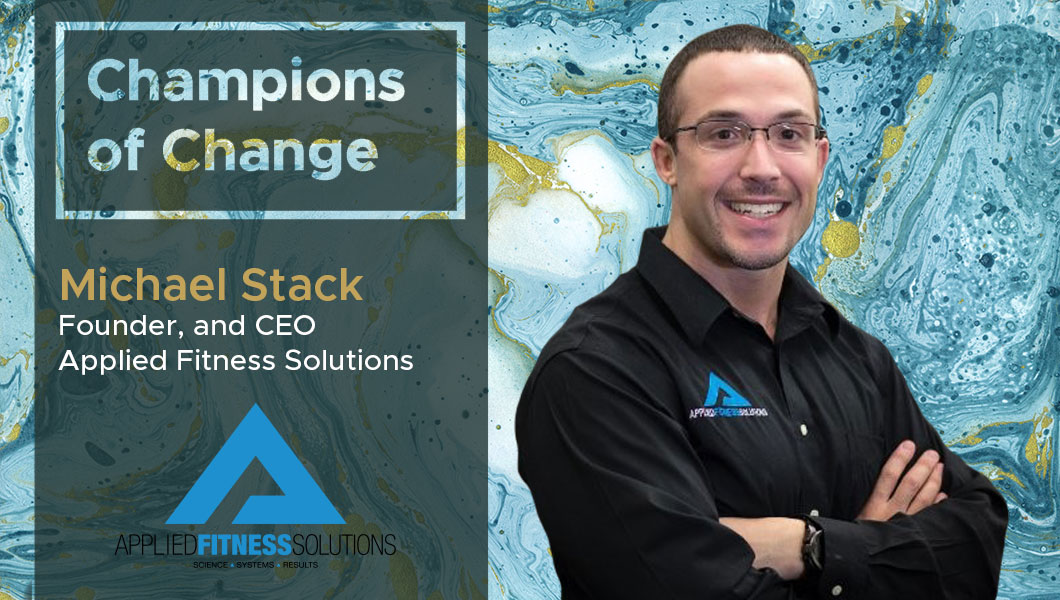 An Exercise Physiologist, Michael founded Applied Fitness Solutions as an alternative to the "big-box" gym environments, providing a warm and welcoming environment with guidance for everyone without the need to invest in an expensive personal trainer! In addition to his role with AFS, Mike is a clinical professor for the University of Michigan's School of Kinesiology and Eastern Michigan University's Exercise Science Program. He also sits on the American Heart Association's Heart Walk Executive Leadership Team and on the U of M Kinesiology Alumni Board of Governors. Mike received his Bachelor's Degree in Kinesiology from the University of Michigan and is currently a Masters of Exercise Science Candidate at Oakland University. Mike was employed by Bally Total Fitness for seven years as a Master Personal Trainer, where he earned numerous distinctions and awards as one of the top personal trainers in the organization; including in 2004 when he was bestowed the honor of Personal Trainer of the Year
TDE: Thank you so much for taking our questions! Tell us a little about your business and its history?
Michael Stack: Applied Fitness Solutions was founded in 2005 to provide access to high quality fitness coaching at an affordable price. We're also a physical and emotional safe environment for people of all ability levels to meet their fitness goals. This article provides a good summary on our organization and culture.
TDE: What are your thoughts on the current pace of digital transformation in your industry? 
Michael Stack: Technology will literally change the face of our industry over the next 5 years. It is advancing at an incredibly rapid pace. The fitness consumer is no different than consumers in other industries; they want their content in an on-demand convenient way. Several interactive technologies are emerging that are doing just that.
TDE: What do you feel is the one technology trend within your industry that cannot be ignored?
Michael Stack: Interactive technologies like the Peloton, The Mirror, and other interactive technologies like it will cause a major shift in how fitness service is provided. These types of technologies cater to the consumers desire to have everything in their life be on demand. Activity tracking is progressively becoming a bigger and bigger trend as well. Although there is a lack of scientific validity for the accuracy of consumer fitness trackers (Fitbits and the like) they're used widely in the population. Harnessing the power of technology from a public health standpoint to encourage physical activity could be a key element in addressing our healthcare crisis.
TDE: Have you used technology for managing a) field team operations, b) sales/channel management, c) shipment tracking, d) employee engagement, or e) customer retention? What has been your experience?
Michael Stack: AFS has invested very heavily in technology (for a fitness company). In the past 5 years we've invested over 1.2 million dollars in technology development. From our own client management system, to a video distribution system that houses 2000+ exercises and displays them on 46in flat screens in group exercises classes, to a mobile app that allows clients to communicate directly with their coaches, technology is an integral part of our business operations. I believe we have just begun to discover how we can use technology to engage our team and serve our clients.
TDE: How integrated is your customer experience- from sales to operations to delivery tracking? Do your customers have access to a common portal?
Michael Stack: Yes, as stated earlier, we have our own proprietary CMS that allows us to manage all aspects of operations   
TDE: How paperless are your operations? Do you feel any part could be digitized and if yes, which?
Michael Stack: We're about 75% paperless right now. The last layer is digitizing our intake forms and moving away from paper and pencil workout logs to something tablet/smartphone-based (we intend to complete this by the end of 2019).
TDE: Do you view & use a common management dashboard to check the health of your business
Michael Stack: Yes, we use a series of reports/metrics to manage the business. This is a part of our system, we need to make it more robust (and less manual in some cases), but it does give us the high level overview we need.
TDE: How do you keep yourself updated? What are some of the websites or magazines or apps that you subscribe to or read regularly?  
Michael Stack: My team mostly keeps me updated. As CEO, I have other responsibilities in the business in addition to diving deep into technology trends. Between our CMO and our development team lead, I receive the relevant high level information to stay on top of trends and implement them in our business accordingly.
TDE: What's your favorite social network – Instagram, Facebook, LinkedIn or Twitter?
Michael Stack: Facebook for marketing, Twitter for information sharing (from researchers)
For more DX insights follow Michael Stack on LinkedIn
Related
Our Digital Disruptors