Interview with Michele Marzan, Chief Strategy Officer at MainAd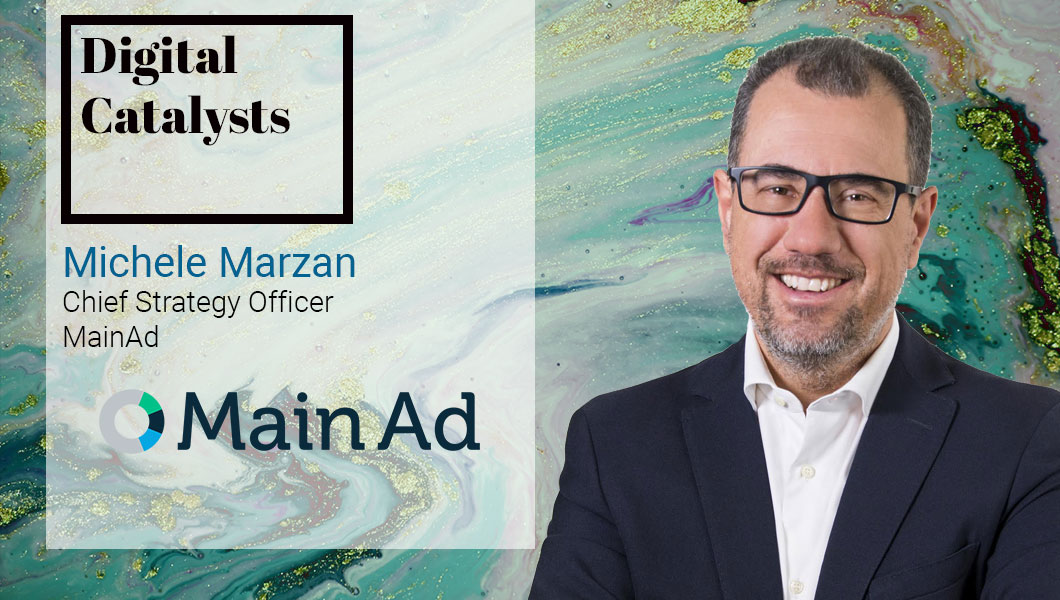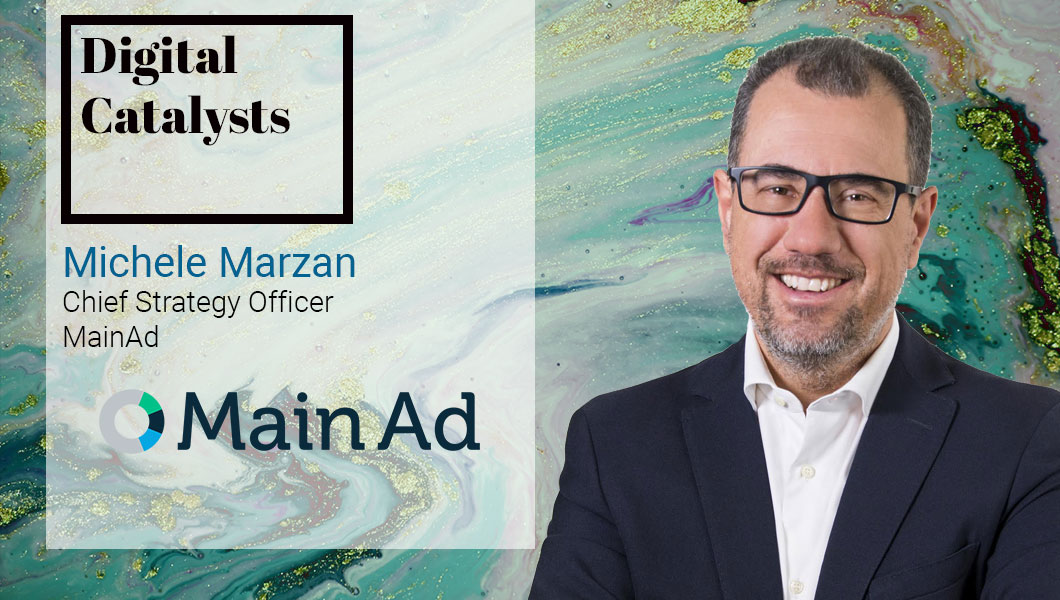 Michele is an innovator with solid digital advertising and marketing experience. He has developed business in UK, USA, Italy, Spain, France, Germany, EMEA and LATAM markets for luxury, fashion, beauty, tourism, retail, electronics, fin-tech brands. A believer in creative & design thinking method, he is focused on developing and aligning frontline & strategy, with portfolio of brand transforming initiatives that deliver results in go-to-market strategy, e-commerce, sales and end-user services
TDE: Tell us about your product/business and your specific role?
Michele Marzan: MainAd is an advertising technology company. We enable real-time advertising; a branch of programmatic advertising that ensures the right ads are seen in the right place, at the right moment by the right single user. We create technology and offer services to support the complete cycle of a digital campaign – from the set up and the creation of the ads – to the automated optimization and the formation of bespoke strategies. In my role as Chief Strategy Officer, I am involved in every strategic development: from matching the product development with the market needs, to sales, to people management and marketing. Every day is different, also because I'm involved in the corporate development, from M&A to international expansion.
TDE: What is the core issue your product/technology aims to address and what sets it apart from the other players in the market?
Michele Marzan: Basically buying and optimizing advertising is not a 'one size fits all' experience, because even if every brand has the same goals, the customer engagement and journey will always be different. Our job is to find the best solution to achieve specific client goals, mainly in terms of performance marketing and thanks to our technology this is achievable: we manage every decision and optimization in real time, limiting friction in interaction.
TDE: What's the one industry, sector or role that your technology is most relevant to?
Michele Marzan: Ecommerce, for sure. Examples would be fashion, travel, electronics and retail.
TDE: What are some of the common challenges your customers approach you with? 
Michele Marzan: The common misconception is that retargeting is just a basket recovery strategy, but it is far more than that. We can work at a single user level across the whole customer journey, or target a group of user's according to their behavior, to drive awareness, loyalty, and sales. What happens in the basket is just one part of the massive potential opportunity provided by the web and mobile site, together with the apps.
TDE: Using technology to affecttransformation usually starts with a transformation of beliefs and mindsets. How do you consult enterprise clients and help them make that important shift in mindset to move ahead on a particular project or implementation?
Michele Marzan: With digital marketing you have challenges but also advantages with regards to client relationships. One of the advantages is there's traditionally an open and collaborative communication process. Additionally at MainAd we are very inclusive and agile when looking at client needs, and we involve them in our product developments.
TDE: Give us an example of an enterprise meeting a digital transformation goal through your product?
Michele Marzan: I'll try to make it simple. We can show products on our ads according to specific brand requirements, so they can prioritize product A or product B according to different criteria: higher margins, in stock availability or relevance for the specific user – it's all possible.
TDE: What present or upcoming technologies you think have the maximum potential to accelerate enterprise digital transformation?
Michele Marzan: 
Technologies are just tools, and in many cases, already existed but have become faster and less expensive in terms of adoption.
The complexity is in the business domains. So, in my opinion, it's more about the goal and the strategy to pursue it, in terms of innovation and transformation, than whether there's the solution. We have access to a wide set of data, both interconnected, first-party data and data coming from partners. Using this data to achieve goals is a good example of the power of digital transformation.
TDE: What's your go to resource – websites, newsletters, any other – that you use to stay in touch with the explosive changes happening in the digital space?
Michele Marzan: Too many to choose from! But LinkedIn and my network on it helps me a lot, because its recommendation system works so well. I also frequently read specialized media on advertising, for business development purposes.
TDE: Read a good book lately on digital transformation that you'd like to recommend to us?
Michele Marzan: I am currently reading "Lean Enterprise: How High Performance Organizations Innovate at Scale", by Jez Humble and Joanne Molesky. It's inspiring.
For more DX insights follow Michele Marzan on LinkedIn and Twitter
Related
Our Digital Disruptors