Interview with Morris Gershengorin, CEO, founder at Real Restoration Group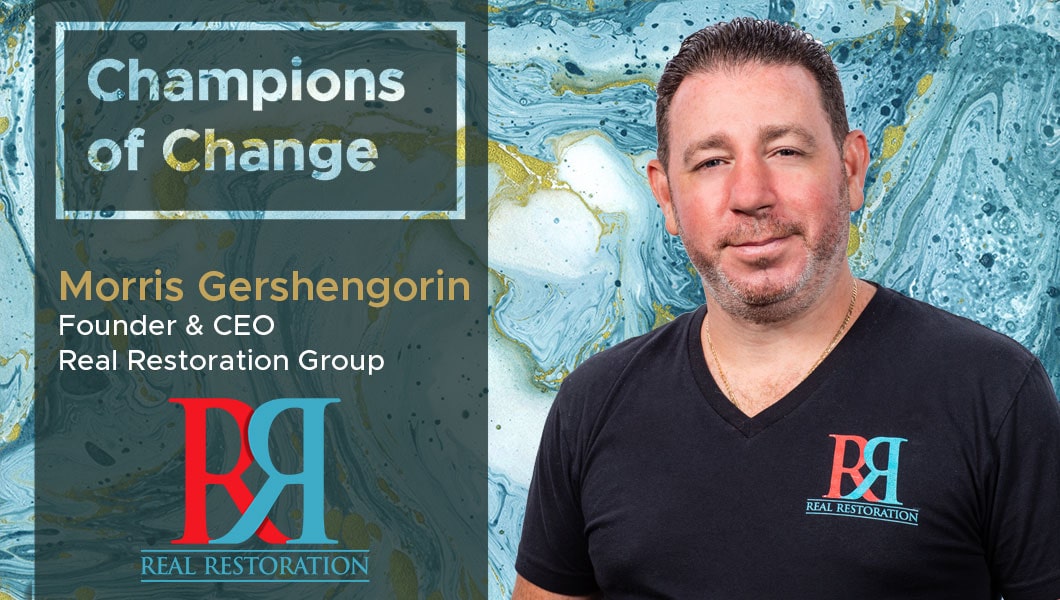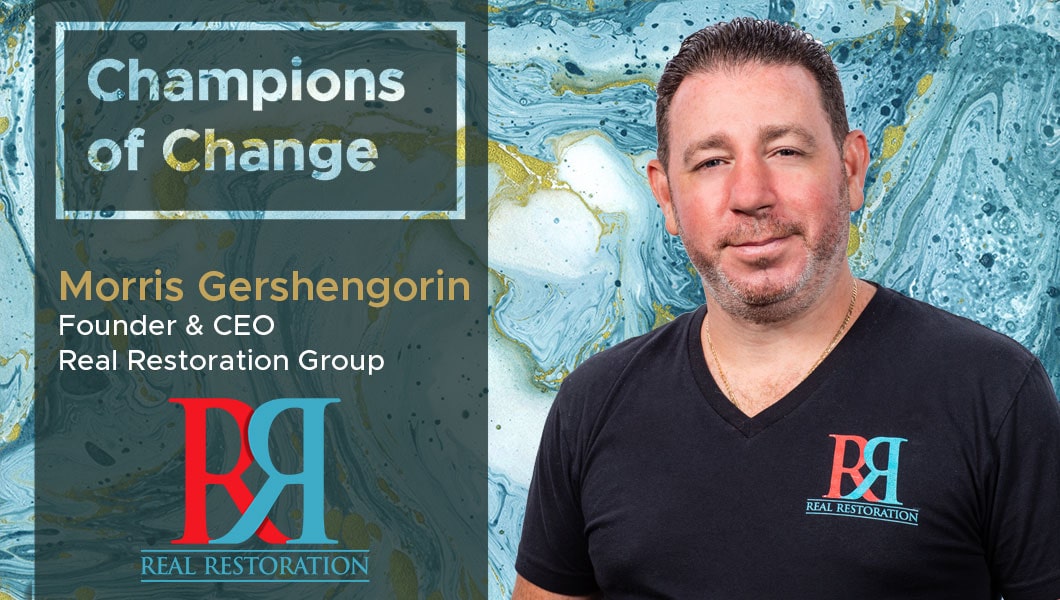 Morris believes that transforming 
homes can transform lives – a principle he holds steadfast through his company's building, 
construction an

d

e

m

e

r

g

e

nc

y

–

r

e

l

i

e

f

se

r

v

i

c

e

s.

H

e

s

e

e

k

s

pr

o

j

e

c

t

s

t

ha

t

t

r

a

nsc

e

nd

bo

t

h

up

a

nd
down markets – focusing on new construction when the market is good and restoration and 
renovation when there's a downturn – providing qualified solutions and personalized services 
that surpass expectations. 
His hardworking and empathetic nature derives from the Gershengorin story, which placed his 
family in the U.S. in 1978 with $200, sparse knowledge of the English language and a one-
bedroom apartment for six people. His father built the family business from the ground up with 
Morris by his side, fascinated by tradesmen's work, the construction sites – and the power of 
change. 
Gershengorin has been recognized for his work in developing multi-family, restoring properties 
across a wide variety of asset classes, spearheading numerous emergency-relief projects and a 
deep love for hospitality projects
TDE: Thank you so much for taking our questions! Tell us a little about your business and its history?
Morris Gershengorin: We're a professional construction and restoration team, and have worked on thousands of residential and commercial properties throughout Chicagoland. We've built new homes, restored homes—from fire, wind, mold and water damage—and otherwise remodeled homes all over the area. Likewise, we've built or rebuilt offices, restaurants, retail centers, nightclubs, industrial parks and countless other property types. We're native Chicagoans, involved daily with projects that are changing the city's landscape, as well as preserving some of the beauty and culture that we love and call home. From hospitality to multi-family, we instill values company-wide in hopes of achieving the best results for our clients and friends.
TDE: What are your thoughts on the current pace of digital transformation in your industry?
Morris Gershengorin: Digital transformation is moving at a record pace. We see technology as a guide and enabler to reach heights we could never have imagined previously. We are currently working with companies that are advancing technologies in the multifamily space.
TDE: What do you feel is the one technology trend within your industry that cannot be ignored?
Morris Gershengorin: Project management software and full building automation will allow a simple reporting process. Proving better results for property owners and firms representing the restoration.
TDE: Have you used technology for managing a) field team operations, b) sales/channel management, c) shipment tracking, d) employee engagement, or e) customer retention? What has been your experience?
Morris Gershengorin: Yes, to all of the above. It has simplified and enhanced our correspondence, management, and tracking to a better user experience, for all involved.
TDE: How integrated is your customer experience- from sales to operations to delivery tracking? Do your customers have access to a common portal?
Morris Gershengorin: We set up a project specific portal for clients to track and monitor their project status and allow them to make real time commentary and requests as needed.
TDE: How paperless are your operations? Do you feel any part could be digitized and if yes, which?
Morris Gershengorin: We have done our best to reduce our carbon footprint with all our office, team and projects. We still rely on some paper products as many of the senior members of our team prefer to use hard copies vs. soft.
TDE: In the next quarter which part of your business are you focusing on? Which part of your business can be further optimized using technology?
Morris Gershengorin: We are continuing to grow at an expedited pace and expect technology to influence every division from hospitality to multifamily and to restoration. Enabling technology to optimize each area of the company will only aid in its growth pattern.
TDE: Do you view & use a common management dashboard to check the health of your business?
Morris Gershengorin: We have daily and weekly analytics that are polled and provided to our senior executives that allows us to pivot as needed daily, weekly, monthly and quarterly.
TDE: How do you keep yourself updated? What are some of the websites or magazines or apps that you subscribe to or read regularly?  
Morris Gershengorin: We fall back on publications and apps such as Crain's, INC, and Flipboard to stay abreast of what's going on both locally and nationally. We are also excited to be working with Livly, a tech company launched here in Chicago, which is revolutionizing the multifamily platform as well as influencing other asset classes.
TDE: What's your favorite social network – Instagram, Facebook, LinkedIn or Twitter?
Morris Gershengorin: Instagram and Facebook are currently the most advantageous in the social network facet for our industry. We have noticed that photos of our ongoing projects, especially before and after photos, prove to draw great attention to our profiles.
For more DX insights follow follow Morris Gershengorin on LinkedIn
Related
Our Digital Disruptors