Interview with Nick Cromydas, CEO, Co-founder at Hunt Club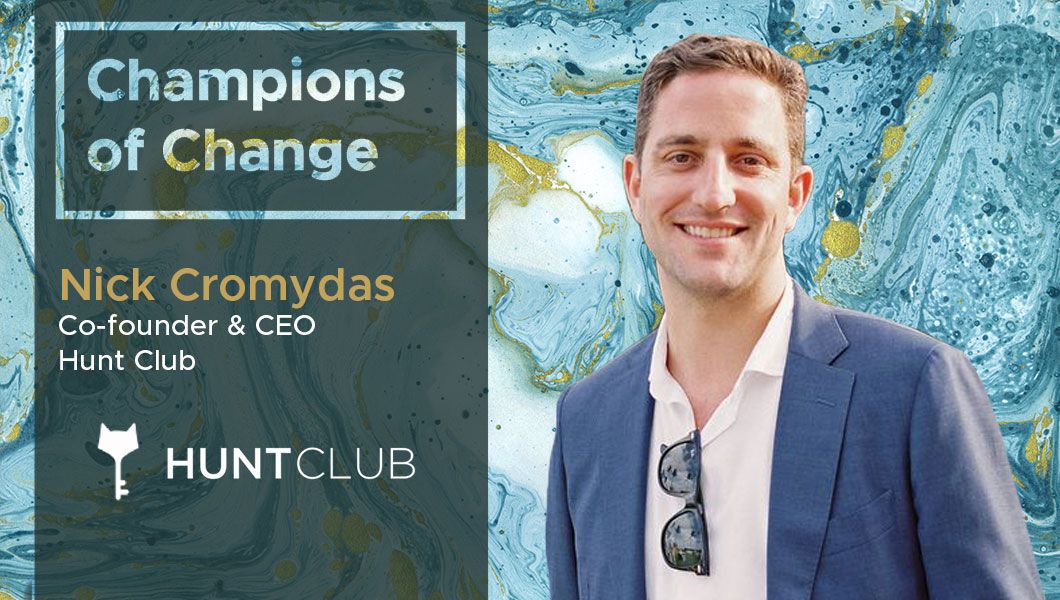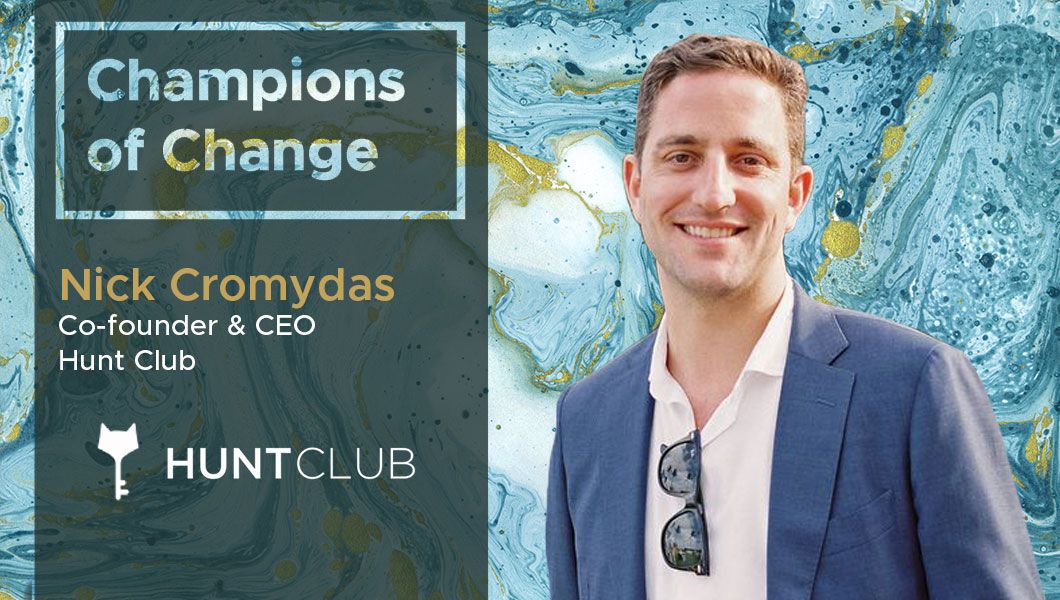 Nick Cromydas is co-founder and CEO of Hunt Club, a tech-enabled talent company helping businesses find the best passive talent and rewarding people for making connections that lead to hires. He is also the founder of New Coast Ventures, a combination creative agency and venture capital fund based in Chicago
TDE: Thank you so much for taking our questions! Tell us a little about your business and its history?
Nick Cromydas: I found myself constantly referring people I knew for open jobs. Headhunters would contact me asking if I knew anyone qualified for this job or that, and I'd recommend someone in my network each time. The headhunter would get paid for facilitating the new hire, the candidate would get a signing bonus for taking on the new role, and I'd be left with a simple thank you (and once a bottle of wine.) It didn't really make sense. After all, it was my connection and introduction that made other people a significant amount of cash.
That's when the idea for Hunt Club was born. We're a new kind of talent company that uses crowdsourced technology to find companies qualified candidates and reward people for making connections that lead to hires. What makes us different is our white-glove service, proprietary technology and an incentivized network of "Influencers" which is a collection of business leaders, startup founders, and other highly-connected people. With all this, we can deliver high-quality, high-volume talent to our partners and help them build their best teams, faster.
TDE: What are your thoughts on the current pace of digital transformation in your industry? Do you feel overwhelmed with the prospect of introducing technology solutions to manage & streamline parts of your business?
Nick Cromydas: As a company rootedin technology, we're building our own custom solutions to make the talent acquisition process more efficient. For our clients to innovate, test and launch their products and services faster, they need the best talent to build the best teams. Truthfully, there are outdated approaches to sourcing talent deeply ingrained in the industry, and I think what we're seeing right now is many companies in this space playing catch up. It's harder than ever to find great talent and for companies who haven't been built from an innovative mindset, they'll struggle to adapt and take transformation seriously.
TDE: What is the one technology trend within your industry that cannot be ignored?
Nick Cromydas:  The mix between automation, and the seamless blending of technology with human interaction. The automation process in the talent space is accelerated by three things: the digitalization of modern business practices, the need for improved technology and efficiencies in the hiring process. Things like automation and machine learning can fit seamlessly into current workflows but trying to find the right balance — where you don't sacrifice the human connection and candidate experience — is the key to success.
TDE: What has been the most significant technology integration/implementation so far, at your organization? Why? (could have impacted your employee efficiency, customer satisfaction, profit margins etc.)
Nick Cromydas: Automating to find the best connections in our Influencers' networks and asking them for a referral. It helps us find the best candidates at a faster rate than the human hand.
TDE: Do you have a dedicated in-house IT team? What are some of the challenges your IT team and employees faced before, during and after bringing in this solution? How did you resolve them?
Nick Cromydas: Yes, our IT team works side by side with the account services team. This means both teams can see and report issues in real time. Sometimes the feedback is so quick it makes prioritizing the tickets a challenge, but the collaborative nature keeps everyone focused and working toward building the smartest platform for our clients and candidates as possible.
TDE: What's the internal technology challenge your organization aims to resolve in the immediate future? (could be internal workflow/workforce automation or having internal operations such as CRM, HR, Inventory powered by front end mobile apps).
Nick Cromydas: We're trying to build the smartest and most intuitive platform for our influencers that also strengthens relationships. Continuing to use AI to map out relationships and connections is also our highest priority.
TDE: From an external viewpoint are you considering using mobility solutions/mobile apps to promote/sell your products online, or to promote/sell your products to your dealers and allow them to order online?
Nick Cromydas: We operate under the firm idea that not everyone needs another mobile app to consume. What we like to do instead is to work with candidates on the platforms they're already using. This means connecting and building relationships with them through their preferred social media channels, making sure our emails are streamlined and succinct and taking meetings through FaceTime or Skype.
TDE: How do you keep yourself updated? What are some of the websites or magazines or apps that you subscribe to or read regularly?
Nick Cromydas: Twitter is my go-to source for breaking news and industry updates. I follow everyone on there. I also read the American Staffing Association's magazine, Staffing Success. Additionally, I read national business publication websites like Entrepreneur, Inc. and Forbes as well as local tech sources including Chicago Inno and Built-in Chicago.
TDE: What's your favorite social network – Instagram, Facebook, LinkedIn or Twitter?
Nick Cromydas: LinkedIn. You can find and connect with me on there at https://www.linkedin.com/in/nick-cromydas-99ba3413/
For more DX insights follow on LinkedIn, Twitter, Instagram, Facebook
Related
Our Digital Disruptors