Interview with Piers Fawkes, Founder of PSFK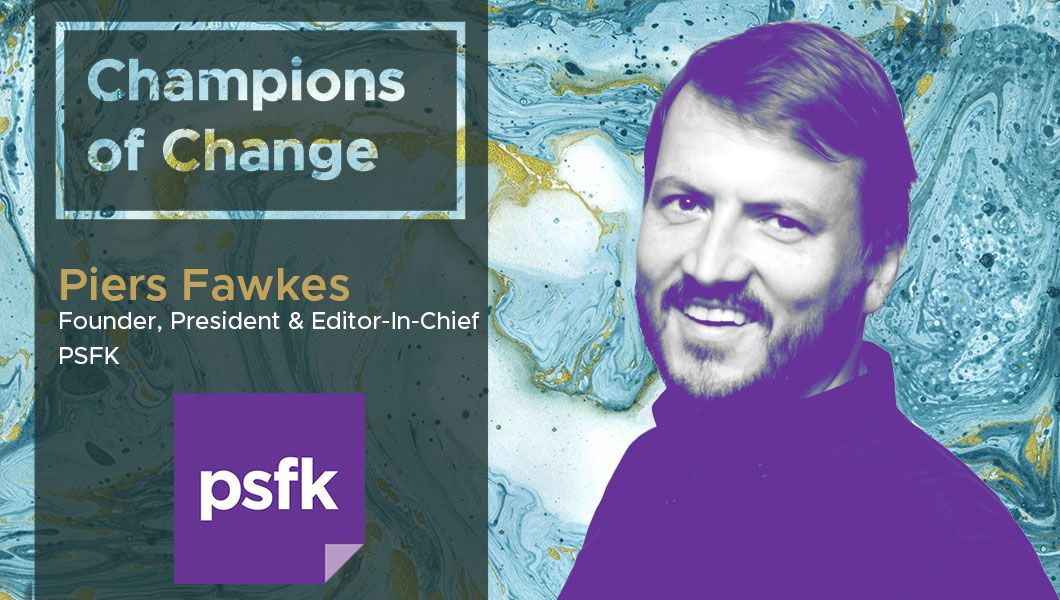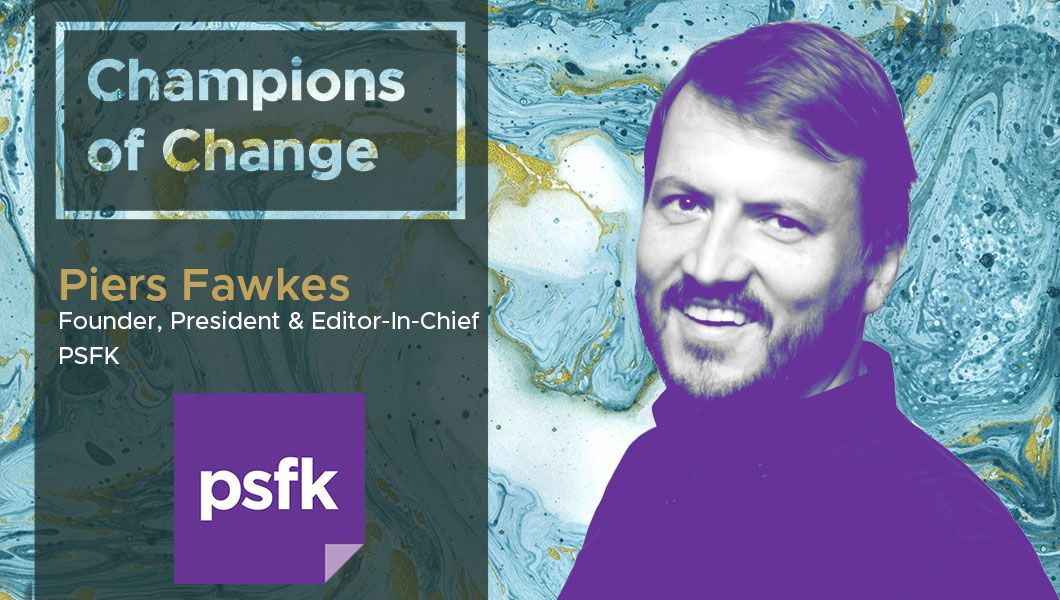 For over a decade, Piers has run the business intelligence platform, PSFK. The service provides trend reports and consumer insights, innovation workshops, immersive experiences, and on-demand research services to an audience of creative professionals developing future retail and customer experiences. Piers is considered a trends and innovation expert and is called to provide talks around the topics of the reports that he and his team publish every month. He has provided hands-on advice to future-forward brands including Apple, Facebook, Google, Nike, Red Bull, Samsung and Target. Before PSFK, Piers produced the film It's Okay to Drink Whiskey, which premiered at 2004's Sundance Film Festival. Piers' early career was in advertising and digital media
TDE: Thank you so much for taking our questions! Tell us a little about your business and its history?
Piers Fawkes: We started PSFK in 2004 as a humble blog. We were taking advantage of this sudden freedom to share ideas and content that the mainstream media was ignoring. This was before social media (as we know it) of course – so there was a lot of excitement around this new way of sharing ideas.
TDE: What are your thoughts on the current pace of digital transformation in your industry? Do you feel overwhelmed with the prospect of introducing technology solutions to manage & streamline parts of your business?
Piers Fawkes: In the media B2B space: Advertising has become so programmatic that revenues have declined, publishers can't make money with their current content production models; branded content deals are sporadic. The big interest is in paid-content through paywalls, memberships and subscription services. But while there's a lot of interest, there's not a lot of wisdom directing the industry about what the right and wrong approach is here. It's wild west – it's like 2004. Which makes publishing exciting again.
TDE: What is the one technology trend within your industry that cannot be ignored?
Piers Fawkes: Paywalls and how they can be used to develop community and membership experiences.
TDE: What has been the most significant technology integration/implementation so far, at your organization? Why? (could have impacted your employee efficiency, customer satisfaction, profit margins etc.)
Piers Fawkes: We created our own membership system called Wallkit because we realized that implementing a Paywall was just the start of the journey. With Wallkit we also have CRM tools to manage different audience members and drive them into profitable membership experiences. By focusing on the hundreds of thousands of folks who pay PSFK, we now focus on creating the best content for those members and it drives us. That might sound funny, but like many publishers there was a time when we tried to satisfy advertisers instead.
TDE: Do you have a dedicated in-house IT team? What are some of the challenges your IT team and employees faced before, during and after bringing in this solution? How did you resolve them?
Piers Fawkes: Our dev team is off-shore. We have a couple of dozen cloud services including Slack, Feedly, Chatlio. We love using these services – and its easy for staff to pick up – but when you look at the credit card bills, it feels like death by a thousand cuts .
TDE: What's the internal technology challenge your organization aims to resolve in the immediate future? (could be internal workflow/workforce automation or having internal operations such as CRM, HR, Inventory powered by front end mobile apps)
Piers Fawkes: We are going through a tremendous growth spurt right now and new employee on-boarding is a massive issue. How we educate and serve the employee, how we support and protect the business.

TDE: From an external viewpoint are you considering using mobility solutions/mobile apps to promote/sell your products online, or to promote/sell your products to your dealers and allow them to order online?
Piers Fawkes: Not really. Our email newsletter is our mobile experience for most of our users. I'm unsure if they need an app for that.
TDE: How do you keep yourself updated? What are some of the websites or magazines or apps that you subscribe to or read regularly?
Piers Fawkes: I read RSS from about 1000 sources every day. Some days I have to deep dive into certain folders to be able to move on to day to day tasks. I love RSS and services like Feedly. Folks should subscribe to PSFK on Feedly as a start

TDE: What's your favorite social network – Instagram, Facebook, LinkedIn or Twitter?
Piers Fawkes: LinkedIn! There's no other network that serves the B2B audience.
For more DX insights follow Piers Fawkes on LinkedIn and Twitter
Related
Our Digital Disruptors