Interview with Randy Hayashi, COO at Payment Depot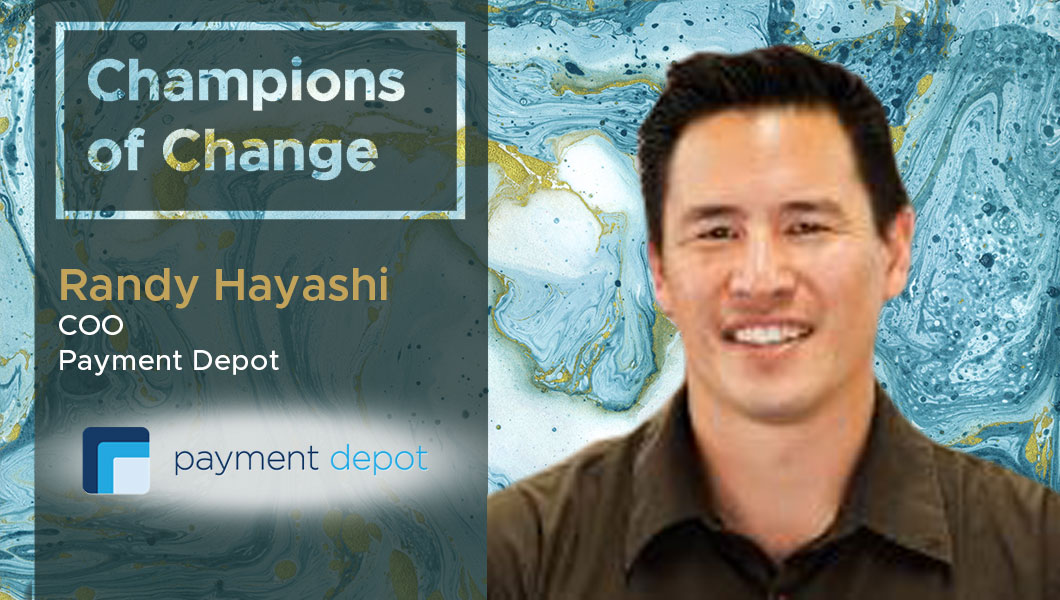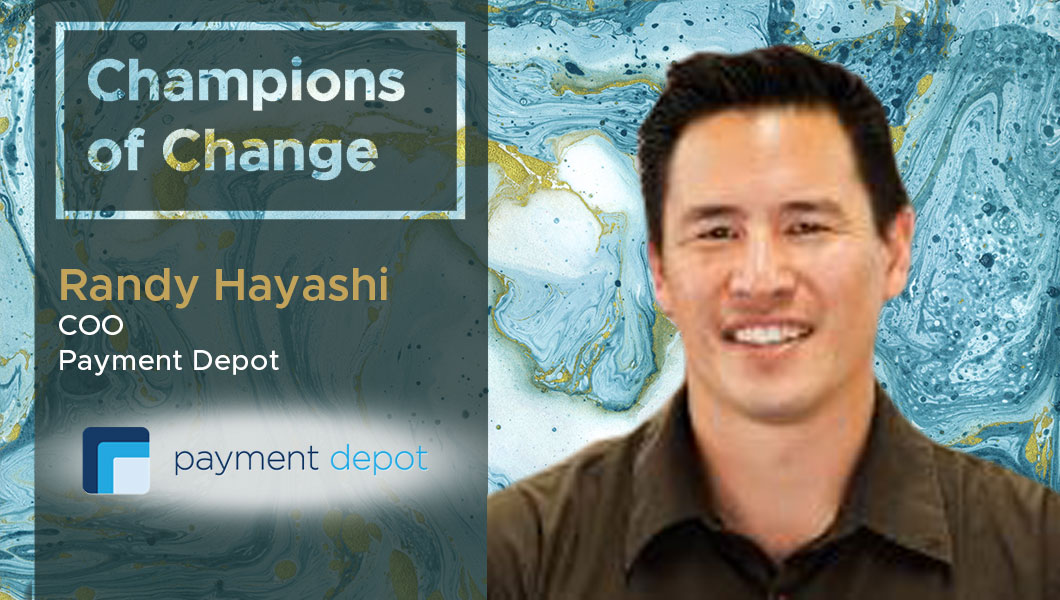 Randy Hayashi is the COO of Payment Depot.  He started at the company on day one and has helped to grow the business to over 3 billion dollars in annual Credit Card Processing.  Randy believes that people and culture make great companies and that is the focus at Payment Depot.  He also enjoys hiking and camping with his wife and 2 sons
TDE: Thank you so much for taking our questions! Tell us a little about your business and its history?
Randy Hayashi: Payment Depot is a credit card processing company based in Southern California. Our goal is to level the playing field for small businesses by offering them transparent pricing and the best service in an industry known for poor service and shady sales tactics. All of our members get the wholesale interchange rates from the card brands with no markup.
TDE: What are your thoughts on the current pace of digital transformation in your industry?
Randy Hayashi: Our industry is evolving along with every other vertical. From the application process with eSignatures and online forms, to transactions taking place on a mobile device, the industry is moving forward. We are seeing an advance in Point of Sale technology, inventory tracking, and analytics which is providing much more data for the SMB business owner.
TDE: What do you feel is the one technology trend within your industry that cannot be ignored?
Randy Hayashi: Square. They are moving up the chain from a simple mobile card swiper to a Point of Sale Register. They are a great fit for small ticket QSR restaurants. Quick and Easy to set up.
TDE: Have you used technology for managing a) field team operations, b) sales/channel management, c) shipment tracking, d) employee engagement, or e) customer retention? What has been your experience?
Randy Hayashi: We use Salesforce.com as our CRM and we are happy with it. We are able to track a lead to account and continue to use it for the lifetime of the customer. We have many custom automations built in to make our operation more efficient.
TDE: How integrated is your customer experience- from sales to operations to delivery tracking? Do your customers have access to a common portal?
Randy Hayashi: We are not as integrated as we would like. We have our CRM to track customer data and activity, but since we use multiple banks, our customers have a separate portal to log in to. I wish it was integrated with our Salesforce CRM and that is a project we would like to take on in the future.  We usually only ship equipment to a customer one time
TDE: How paperless are your operations? Do you feel any part could be digitized and if yes, which?
Randy Hayashi: We are moving more towards paperless but it is still not a complete transition. We are starting to utilize digital signatures more and more.
TDE: In the next quarter which part of your business are you focusing on? Which part of your business can be further optimized using technology?
Randy Hayashi: We will be focusing on automating more of our sales process in Salesforce as well as email drip campaigns. We are also going to be trying to integrate our CRM with our multiple banks to make reporting easier.
TDE: Do you view & use a common management dashboard to check the health of your business?
Randy Hayashi: Just salesforce and the dashboards that our processing banks provide but they are not all connected yet.
TDE: How do you keep yourself updated? What are some of the websites or magazines or apps that you subscribe to or read regularly?  
Randy Hayashi: I read digital transactions magazine and greensheet for industry news and business insider for general news
TDE: What's your favorite social network – Instagram, Facebook, LinkedIn or Twitter?
Randy Hayashi: Instagram
For more DX insights follow Randy Hayashi on LikedIn
Related
Our Digital Disruptors