Interview with Robert W Pladek, President at NJLS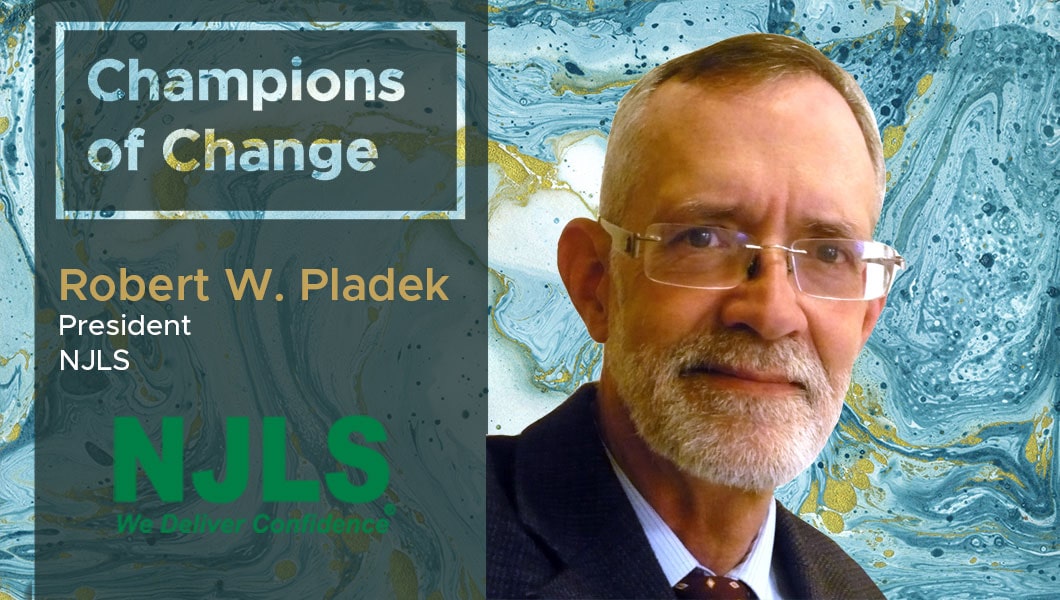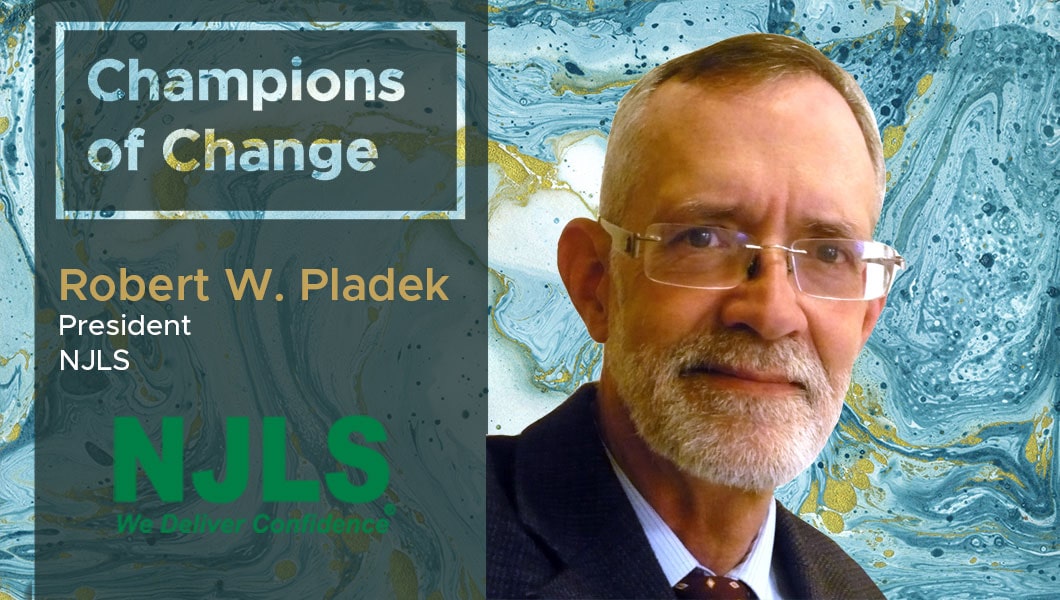 Robert has more than 30 years of experience in the legal field, including roles as COO of Guaranteed Subpoena Service and publisher at both NJESQ, LLC and New Jersey Lawyer. He has also held general counsel roles at FileOn and Prudential Property and Casualty Insurance Co. He has a bachelor's degree from Bates College and a JD from Villanova University School of Law. A songwriter and guitar player, Bob is a published author and musician, performing under various pseudonyms throughout the State of New Jersey
TDE: Thank you so much for taking our questions! Tell us a little about your business and its history?
Robert Pladek: NJLS nee`New Jersey Lawyers Service, LLC began life in 1929; a bicyle-driven Newark, NJ-based company providing courier services for local law firms. In the 90 years since, the original owners, Skinder and Strauss, branched out into process service, legal directories for multiple states, legal newspapers, software companies, arbitration and per diem services. NJLS itself expanded beyond the legal profession to next-day and same-day delivery serving hundreds of NJ businesses and professionals.
TDE: What are your thoughts on the current pace of digital transformation in your industry?
Robert Pladek: The 'last-mile' economy wouldn't be possible without technology, allowing thousands of people to supplement income with part-time gigs delivering everything from prescriptions to pizzas, matching great labor flexibility to increasing consumer demand for fast delivery, driving down costs. And profit.
TDE: What do you feel is the one technology trend within your industry that cannot be ignored?
Robert Pladek: Integration of delivery data into CRMs, so users have a fully integrated, single-point of access on their own customers, orders, demands, and timely fulfillment.
TDE: Have you used technology for managing a) field team operations, b) sales/channel management, c) shipment tracking, d) employee engagement, or e) customer retention? What has been your experience?
Robert Pladek: All the above, with varying amounts of intensity. Our driver deployment is technology-dependent, providing route optimization, real-time feedback on deliveries and driving behaviors. We're pretty basic in our tech regarding marketing, utilizing standard email techniques, combined with calls and simply hoofing it!
TDE: How integrated is your customer experience- from sales to operations to delivery tracking? Do your customers have access to a common portal?
Robert Pladek: Our customers do everything on-line, see every package from point of pickup to delivery, along with any required extras like signatures. We're joining the rest of our delivery brethren in offering photos of left packages and GPS validation of stops.
TDE: How paperless are your operations? Do you feel any part could be digitized and if yes, which?
Robert Pladek: We are marvelously – theoretically – near-paperless. But I'm sure we still are responsible for deforestation of an indecent-sized area of woods. We rely on tech produced optimization sheets both for convenience and as safe-guards for field device failure. While the legal profession – still our largest constituency – does far more electronic filing (alas…), they continue to produce mammoth volumes of paper. Some of which might actually be read!
TDE: In the next quarter which part of your business are you focusing on? Which part of your business can be further optimized using technology?
Robert Pladek: Medical and pharmaceutical. Both are demanding from HIPAA standpoints, the critical nature of assuring delivery, and temp control/audit. Temp maintenance and creating a provable chain of custody are near impossible without technology.
TDE: Do you view & use a common management dashboard to check the health of your business?
Robert Pladek: Not really, though we have satisfactory SAP and daily reports to understand the primary expense pressures, revenue opportunities and revenue lags.
TDE: How do you keep yourself updated? What are some of the websites or magazines or apps that you subscribe to or read regularly?
Robert Pladek: Inc Magazine; WSJ; NJBiz; association publications on last mile delivery, as well as industry specific (legal, pharmaceutical) publications on what's important to our customers.
TDE: What's your favorite social network – Instagram, Facebook, LinkedIn or Twitter?
Robert Pladek: Professionally: LinkedIn, without question. But I do enjoy the madness that can erupt on Twitter.
For more DX insights follow Robert Pladek on LinkedIn
Related
Our Digital Disruptors