Interview with Roy Yamner, Co-founder and CTO at GlassesUSA.com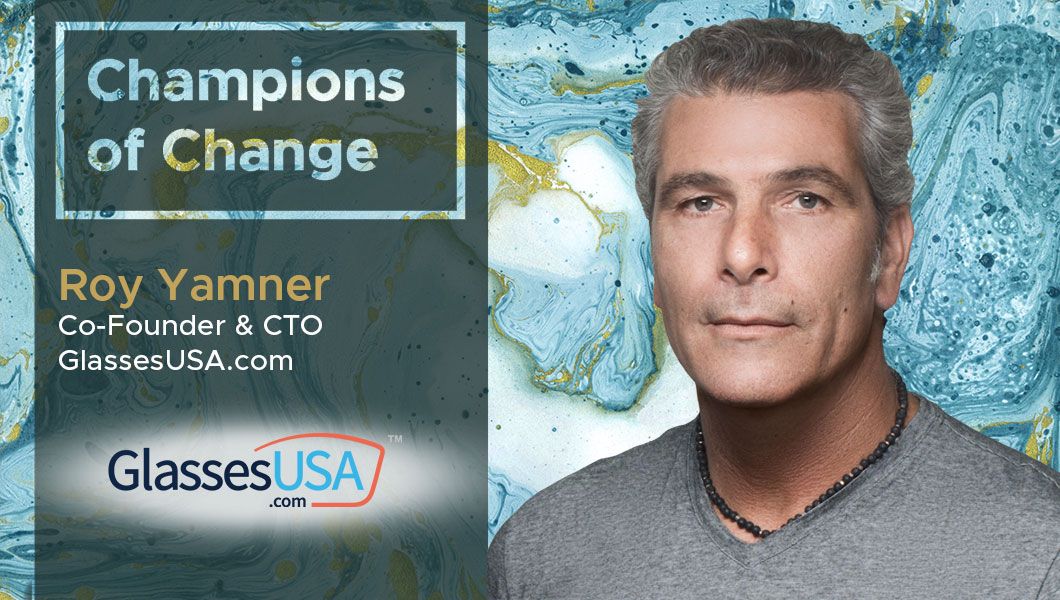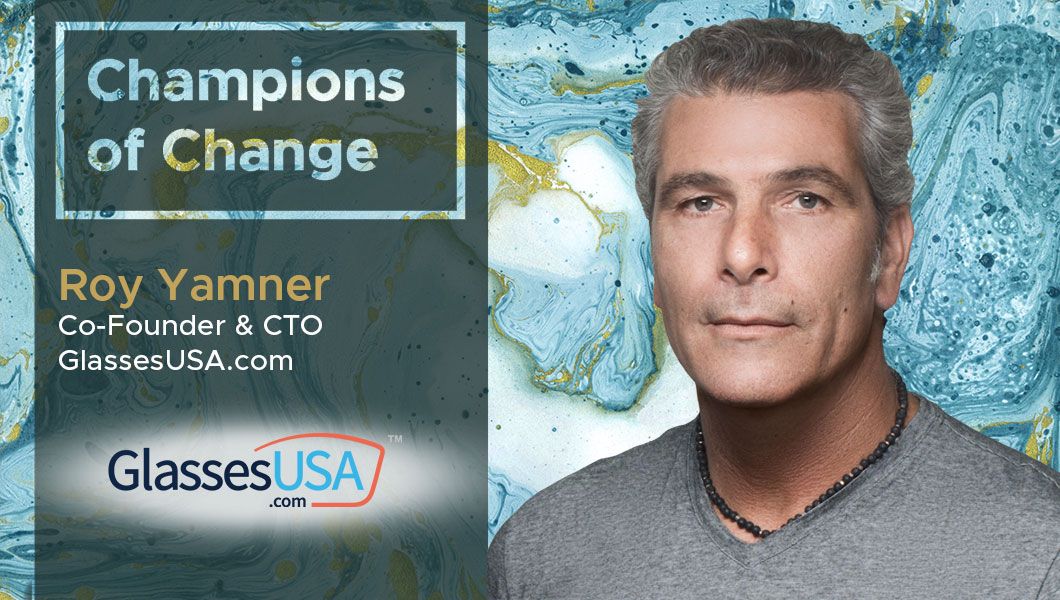 In this interview, Roy Yamner,  Co-founder and CTO at GlassesUSA.com discusses the potential of technology in the eyewear industry and the importance of personalization
TDE: Thank you so much for taking our questions! Tell us a little about your business and its history?
Roy Yamner: GlassesUSA.com is the fastest growing online eyewear retailer. We offer a variety of high-quality designer and house brands in a wide-range of styles – single vision glasses, multifocals, sunglasses, sports glasses, kids glasses, contact lenses, digital protection, etc. We built the company on the belief that purchasing eyewear shouldn't break the bank and our mission is to change the way consumers purchase eyewear. By cutting out the middleman, i.e. operating as a DTC-company, we managed to bring down the prices on prescription lenses by 60% without compromising on quality.
TDE: What are your thoughts on the current pace of digital transformation in your industry? Do you feel overwhelmed with the prospect of introducing technology solutions to manage & streamline parts of your business?
Roy Yamner: Frankly, I feel the pace isn't fast enough. The online eyewear industry – and in particular prescription eyewear – is one where the potential is enormous, but the awareness has a long way to go. The biggest challenge is educating customers about the possibility and advantage of purchasing eyewear online. The eyewear market grows by 2% annually, whereas we aim to grow in double digits.
There are several factors that could speed up the pace, but two of them stand out.
The first factor is indeed a technological solution to eye exams, i.e. offering them online. That's the tipping point needed for the industry to explode.
The second is a given and it is linked to the customer 'education' where we not only inform them about the possibilities of purchasing eyewear online, but also help them change their perception of eyewear as a pure health necessity.
The moment customers realize they can own as many pairs of glasses as shoes, without having to go bankrupt, we've done a good job.
TDE: What is the one technology trend within your industry that cannot be ignored?
Roy Yamner: Personalization, without a doubt. Getting to know your customer better is crucial.
TDE: What has been the most significant technology integration/implementation so far, at your organization? Why? (could have impacted your employee efficiency, customer satisfaction, profit margins etc.)
Roy Yamner: Customers have little patience nowadays, so undoubtedly the most significant implementation was improving our load time performance.
TDE: Do you have a dedicated in-house IT team? What are some of the challenges your IT team and employees faced before, during and after bringing in this solution? How did you resolve them?
Roy Yamner: We rarely outsource anything at GlassesUSA.com – whether it's IT, HR, copywriting, or any other service – we prefer keeping the knowledge and capabilities in-house. We have a dedicated in-house R&D team and developers working in several parts of the world. It was never a solution to have them in-house. That's how we operated from day one.
TDE: What's the internal technology challenge your organization aims to resolve in the immediate future? (could be internal workflow/workforce automation or having internal operations such as CRM, HR, Inventory powered by front end mobile apps)  
Roy Yamner: The main challenge we're faced with is finding the right balance between wanting to implement new changes and big improvement features on a regular basis. Another challenge has been having the time to beta-test these features and limit the negative impact on our customers.
TDE: From an external viewpoint are you considering using mobility solutions/mobile apps to promote/sell your products online, or to promote/sell your products to your dealers and allow them to order online?
Roy Yamner: Not currently, as the essence of mobile apps is daily interaction with customers, which isn't quite relevant for our industry.
TDE: How do you keep yourself updated? What are some of the websites or magazines or apps that you subscribe to or read regularly?  
Roy Yamner: It's mostly reactive, rather than proactive. For personal interest, I usually turn to articles on Techcrunch.
TDE: What's your favorite social network – Instagram, Facebook, LinkedIn or Twitter?
Roy Yamner: I don't use social media for personal purposes, so LinkedIn is definitely the network I'm 'most' active on.
For more DX insights follow Roy Yamner on LinkedIn. 
Related
Our Digital Disruptors