Interview with Sean Larkin, President at Logic Supply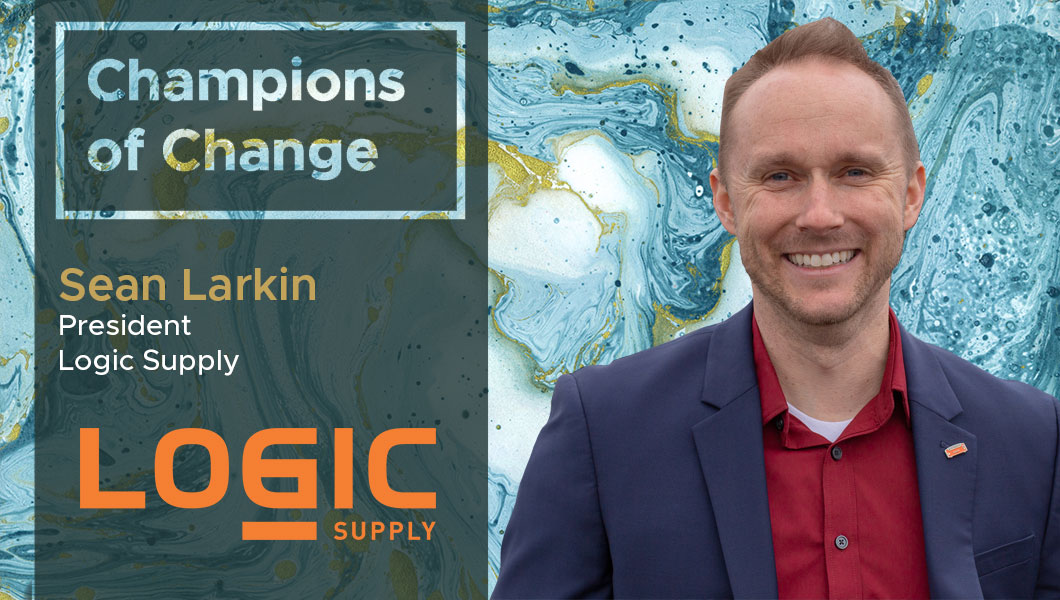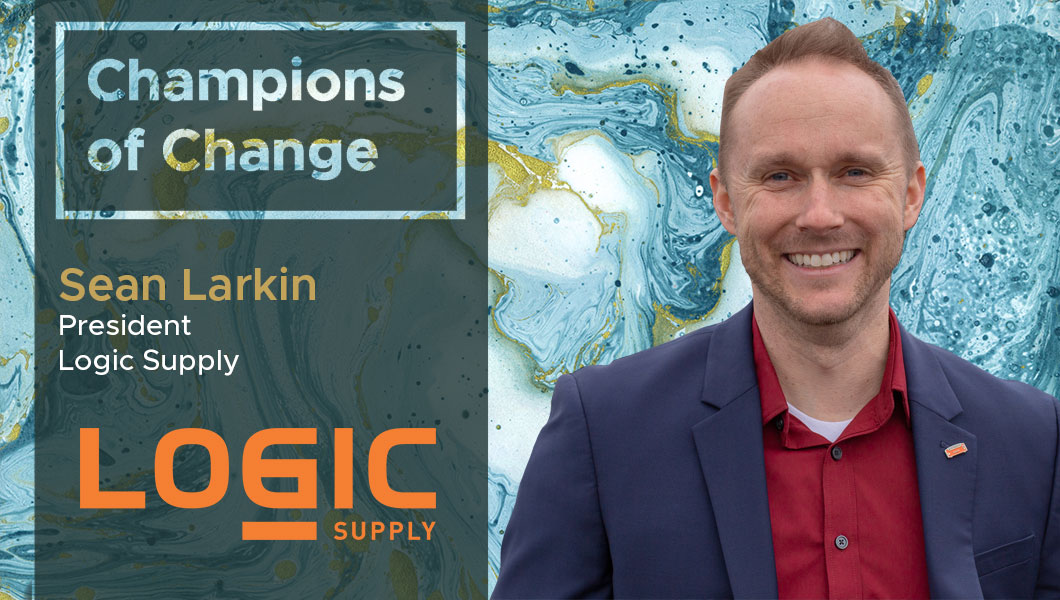 Sean Larkin is the President of Logic Supply, a global manufacturer of IoT and embedded computer hardware, based in South Burlington, VT. He entered the world of business and finance at PricewaterhouseCoopers. There, and at other global firms, he focussed on international assignments, mergers and acquisitions, listing work for publicly traded exchanges, and served as a client's interim CFO for a time. From there, he continued to work in leadership positions with some of the nation's largest transportation, logistics and healthcare organizations. After arriving at Logic Supply in 2012, Sean served as the organization's CFO prior to moving into his role as Company President
TDE: Thank you so much for taking our questions! Tell us a little about your business and its history?
Sean Larkin: Logic Supply is a global industrial computer manufacturer focused on solving the most complex computing challenges at the IoT Edge. We design highly-configurable, small form factor computers engineered for reliability. You'll find Logic Supply computers controlling next-generation manufacturing lines, monitoring alternative energy installations, powering digital signage displays, serving as the brains behind VR experiences and providing the vision processing power for autonomous vehicles. Many of our systems have been engineered to be fully solid state and effectively cooled without the need for fans. This allows our computers to operate in the harshest environments, even if they're subject to airborne contaminants, vibration or extreme temperatures. Our team of experts work closely with our clients to match their projects with the right-fit computer and services to help them succeed. We were founded in 2003 and are based in South Burlington, Vermont with offices in The Netherlands and Taiwan.
TDE: What are your thoughts on the current pace of digital transformation in your industry?
Sean Larkin: It's fast and it shows no signs of slowing. As a computer hardware manufacturer, we're tasked with keeping up with the digital transformation in our own industry, while also keeping an eye on the way our clients' businesses are changing. For our part, we're employing new testing methods and building new predictive analytics models to help ensure our hardware stays ahead of the curve in terms of reliability and heat dissipation. On the client side, we're working with innovators who are implementing AI, behavior modeling and trend analysis to enable a huge range of applications and improvements. Data-based decision making is happening far from the temperature-controlled server rooms of the past, and that's why we build our hardware the way we do.

TDE: What do you feel is the one technology trend within your industry that cannot be ignored?
Sean Larkin: As the world is beginning to truly connect the systems and machines we've built to help us be more productive and efficient, there's been a key shift toward edge computing in the last few years. There was a big push toward cloud architecture not that long ago, and that's been a wonderful solution for many businesses, but as data processing needs, as well as image and video capture have become more prevalent, concerns over costs and latency have really pushed edge computing to the forefront. Doing more of the computation on-site, where the data is being collected before sending the relevant data to the cloud, saves money and time while still harnessing the power of cloud-based applications. The example we often use is autonomous vehicles. There's no arguing the value in the analytics and modeling that can be done affordably and efficiently in the cloud, but you only need to transmit a small fraction of the immense amount of data being captured by onboard sensors. In addition, the video input data that controls the vehicle has to be done there at the edge, on the vehicle itself. Imagine someone stepping into the street in front of a self-driving car. The technology onboard has to make a split second decision and even a very slight delay could result in an accident.
TDE: Have you used technology for managing a) field team operations, b) sales/channel management, c) shipment tracking, d) employee engagement, or e) customer retention? What has been your experience?
Sean Larkin: Technology is a key part of the way we do business. We use the Google suite for internal communications, collaboration and employee engagement. Having a consistent feedback loop between all parts of the organization allows us to maintain the necessary pace to keep up with the speed of our businesses and industry. Our own computer technology is also being used to enable advancements in all of these areas. From providing gateways and edge hardware to software companies interested in offering their clients turnkey devices, to working with incredible partners like Amazon Web Services and Microsoft Azure to preload systems with the appropriate software image that lets users get up and running quickly.
TDE: How integrated is your customer experience- from sales to operations to delivery tracking? Do your customers have access to a common portal?
Sean Larkin: Logic Supply was born as an ecommerce company, and we've maintained that focus and functionality as we've grown. As a result, having an integrated platform that allows our customers to place and track orders online is core to our success. In an industry traditionally based on outbound sales and behind-closed-doors quoting, we offer front end pricing and purchasing for those clients that want to self-serve, and empower them to configure and follow their order throughout the process.
TDE: How paperless are your operations? Do you feel any part could be digitized and if yes, which?
Sean Larkin: We've been a digital company pretty much from the start. There are still instances where tangible records serve to improve efficiency — quality control for marketing materials comes to mind — but pretty much everything in the business has gone digital at this point. One of the joys of our business is helping other companies do the same. The growth of digital job instructions, machine analytics and digital modeling is truly changing the way production facilities operate, and our hardware frequently plays a key role in that digital transformation.
TDE: In the next quarter which part of your business are you focusing on? Which part of your business can be further optimized using technology?
Sean Larkin: We're in the process of implementing a Learning Management System called Bridge to centralize our internal professional development plans, one to one action items and continuing education initiatives. Bridge will provide us with a wealth of new insights into how to best position our team for continued success and growth. The experience and knowledge of our team is the driving force behind Logic Supply and we're excited by the tools that the Bridge LMS will add to our organization.
TDE: Do you view & use a common management dashboard to check the health of your business?
Sean Larkin: We maintain automatically updated dashboards, again using the Google suite, which draw information from a number of sources, including Google analytics and our ERP system, to help us keep tabs on priorities. One of our core values is openness, and that extends to the way we collect and distribute business information throughout the organization. In addition to daily team huddles and weekly priority meetings, we review company metrics and business financials with the entire global organization at our monthly company meetings. Keeping everyone informed is key to working together toward common goals.
TDE: How do you keep yourself updated? What are some of the websites or magazines or apps that you subscribe to or read regularly?  
Sean Larkin: My key sources for more business-focused information tend to be outlets like Harvard Business Review, Inc. Magazine, and competitors' 10-k's, but I also have online alerts set up for key technology topics and the competitive landscape.
TDE: What's your favorite social network – Instagram, Facebook, LinkedIn or Twitter?
Sean Larkin: LinkedIn is the primary social network I'm active on. As it's grown beyond just being a place for a digital version of everyone's resume, it's become a useful source for industry updates and a convenient way to keep updated on new articles from key journalists in our space. That said, I do still frequently use it for background review on incoming candidates as well.
For more DX insights follow Sean Larkin on LinkedIn
Related
Our Digital Disruptors