Interview with Taylor Offer, Co-founder at FEAT Socks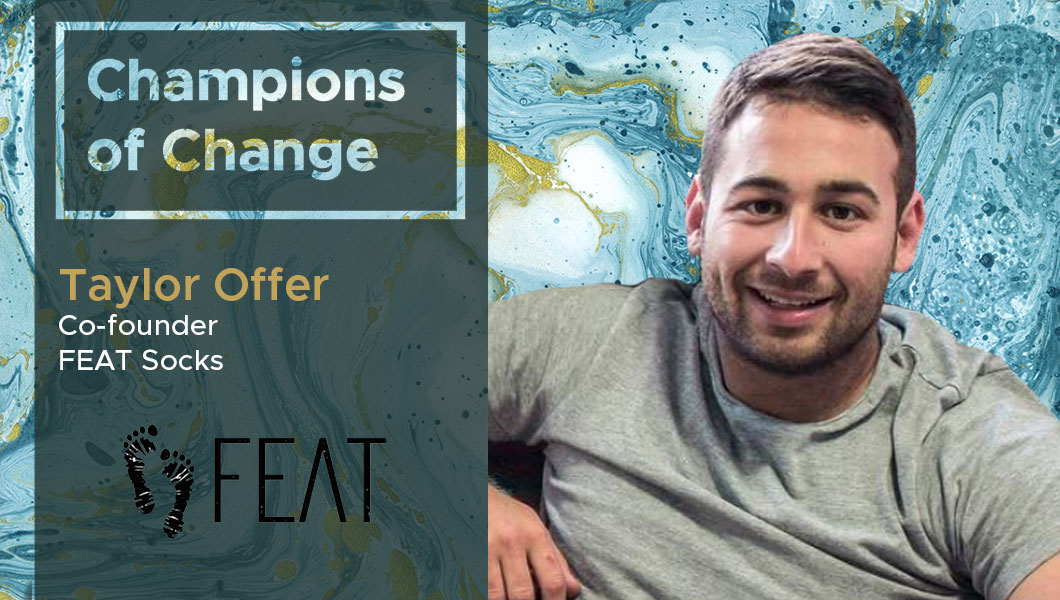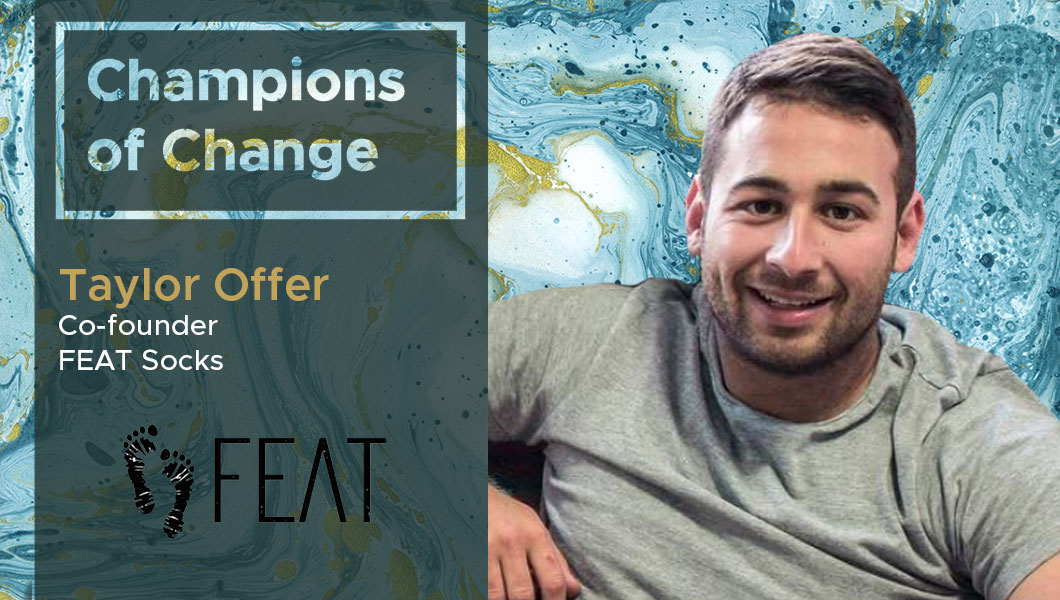 An entrepreneur at heart, Taylor started three different companies on campus during his undergrad studies at University of Massachusetts Amherst. He cofounded, FEAT Socks with Parker Burr whom he met at UMass. Some of FEAT  Socks celebrity collaborations include pairs designed by gymnast Aly Raisman and social media star Logan Paul
TDE: Thank you so much for taking our questions! Tell us a little about your business and its history?
Taylor Offer: I started working on FEAT Socks with Parker Burr in 2015. Since then, we have sold millions of dollars of socks and hoodies, and worked with the biggest celebrities and athletes in the world.
 TDE: What are your thoughts on the current pace of digital transformation in your industry?
Taylor Offer: Everything changes so fast, if you aren't ready to adapt, you can't survive. Being able to pivot from platform to platform and one acquisition channel to another is the only way to succeed.
TDE: What do you feel is the one technology trend within your industry that cannot be ignored?
Taylor Offer: The power of social media. As a brand, you need to have a strong presence online.
TDE: Have you used technology for managing a) field team operations, b) sales/channel management, c) shipment tracking, d) employee engagement, or e) customer retention? What has been your experience?
Taylor Offer: We use a wide array of third parties. We have no employees, just myself and co-founder, so we rely heavily on these resources and it has been good.
TDE: How integrated is your customer experience- from sales to operations to delivery tracking? Do your customers have access to a common portal?
Taylor Offer: Not as good as it can be, I think everyone can use improvements.
TDE: How paperless are your operations? Do you feel any part could be digitized and if yes, which?
Taylor Offer: I haven't touched a piece of paper in probably 18 months, it's all digital!
TDE: In the next quarter which part of your business are you focusing on? Which part of your business can be further optimized using technology?
Taylor Offer: Focusing on personalizing my relationships with our hundreds of thousands of customers
TDE: Do you view & use a common management dashboard to check the health of your business?
Taylor Offer: Not really. Mostly Shopify for Sales and Facebook for Adspend
TDE: How do you keep yourself updated? What are some of the websites or magazines or apps that you subscribe to or read regularly?  
Taylor Offer: Listening to GroupChat Podast. The best podcast in the world!
TDE: What's your favorite social network – Instagram, Facebook, LinkedIn or Twitter?
Taylor Offer: Instagram, but there is a ton of white space and opportunity in LinkedIn and Twitter.

For more DX insights follow Taylor Offer on LinkedIn and Twitter
Related
Our Digital Disruptors