Interview with Terrell Anderson, Co-founder & CEO at FRTYL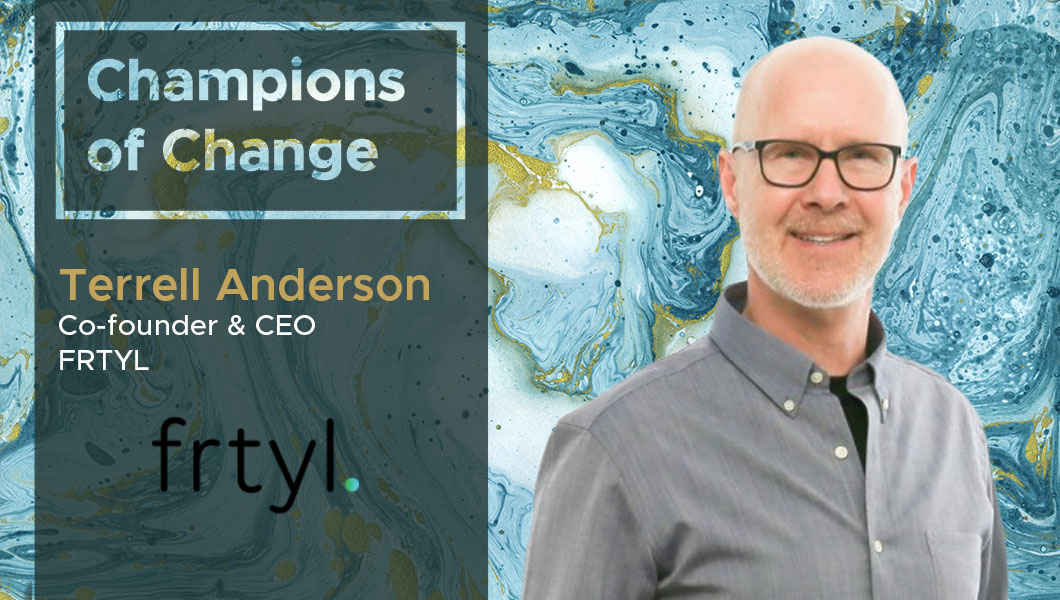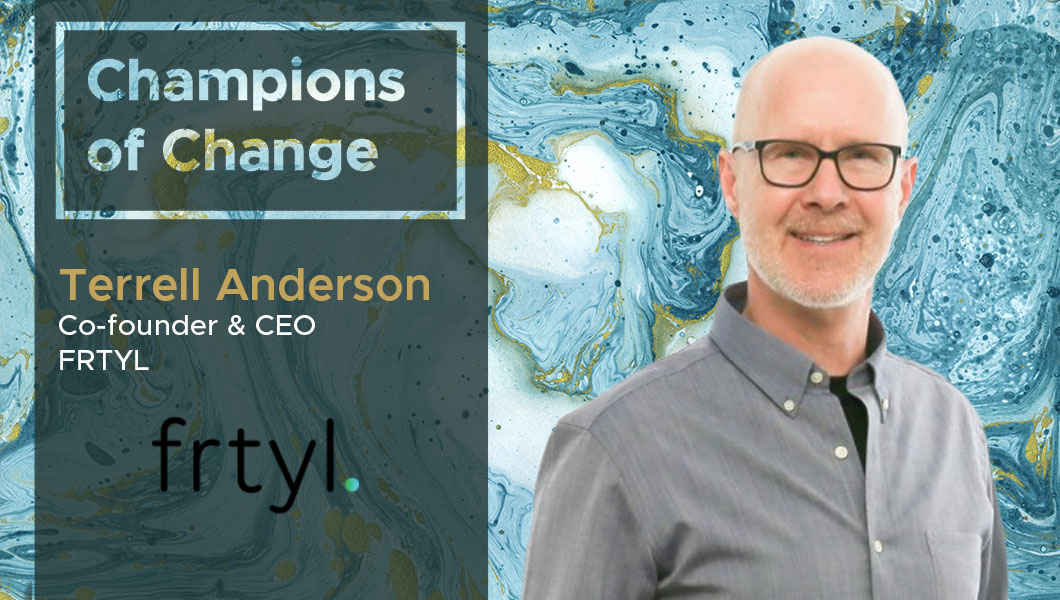 Terrell is a lead-by-example executive who transforms ideas into businesses. With a unique blend of strategic thinking, operational effectiveness and obsessive focus on customers, he has been able to grow successful technology-based companies. As co-founder and CEO of FRTYL, Terrell and his team have created the first national, online platform for third-party fertility. FRTYL is democratizing the search for donors and surrogates through the power of information, unbiased advice, and pricing transparency
TDE: Thank you so much for taking our questions! Tell us a little about your business and its history?   
Terrell Anderson: FRTYL is a global platform for assisted reproduction, linking fertility agencies and clinics with intended parents seeking to build their families through donated eggs, sperm, embryos, and gestational carriers. It is the first national, online platform for third-party fertility. The platform was conceived in 2016, from the needs of our sister company, Donor Concierge, a third-party fertility concierge service that helps intended parents find donors and surrogates to build a family. Donor Concierge case managers searched over 100 databases and realized they needed a way to streamline the process. FRTYL developed software to help them efficiently search and store that data. FRTYL's ultimate goal is to become a platform for third-party IVF, where intended parents can have more control over their choice of donor, and see more options from more agencies and clinics.
FRTYL has been a leader and innovator when it comes to the implementation of technology that both supports the efficiency and effectiveness of our business, but also places a priority on how we safeguard the very private information that our clients are required to share with us. Our recent partnership with ALTR means we can use blockchain technology to secure our patients' data and ensure patient privacy for all FRTYL's users. ALTR's data security platform makes it possible for our team to store and retrieve data, as well as anonymize it, so that it can be used as a trusted resource that protects the identity and authenticity of all participants involved.
TDE: What are your thoughts on the current pace of digital transformation in your industry? Do you feel overwhelmed with the prospect of introducing technology solutions to manage & streamline parts of your business?
Terrell Anderson: Many have come to see the healthcare sector as falling behind when it comes to digital transformation. Concerns about security and compliance have slowed development, particularly with the Health Insurance Portability and Accountability Act (HIPAA), requiring additional security for all medical information. As a result, the third-party fertility industry has also been slow to implement digital security safeguards. Our partnership with ALTR means this is now an area where FRTYL is taking the lead. ALTR's blockchain-powered data security technology means we can maintain the integrity of our clients' medical records, as well as those of the donor or surrogate.
TDE: What is the one technology trend within your industry that cannot be ignored?
Terrell Anderson: Data privacy has always been at the forefront of any healthcare startup. With third-party fertility, the importance of HIPAA compliance is even more critical. Not only are we dealing with the most personal medical information of donors and intended parents, but we are also handling the genetic data for a generation of children born from third-party fertility. Our centralized database brings a repository of surrogates and more than 15,000 egg donors together, so they can be matched with intended parents. Sensitive information residing in the database includes family health history, sexual health history, drug and alcohol use, previous egg donation cycle history, and personal genetic carrier information.
Our rollout of ALTR's technology addresses concerns regarding the privacy and security of those health records, and does it in a scalable way. The underlying fundamentals of ALTR's approach, which rests on the unique attributes of blockchain architecture, have given us a great deal of optimism about improved patient outcomes, provision of care, and an essentially more personalized approach toward assisted reproduction in general. We see our partnership with ALTR as an important indication of blockchain's potential for the larger healthcare sector, as well. Our experience shows that this technology is not only fit for purpose, but offers the physical, technical, and administrative protections for renewing trust in healthcare delivery.
TDE: What has been the most significant technology integration/implementation so far at your organization? Why? (could have impacted your employee efficiency, customer satisfaction, profit margins etc.)
Terrell Anderson: The FRTYL database was created as a common platform to support the fertility industry, facilitating relationships between agencies, clinics, and consumers. The technology needed to do this at a low cost has only become available in the last few years. The FRTYL platform is based on a modern architecture that uses state-of-the-art medical technology and tools, including:
Full stack JavaScript and JS frameworks with ready-built modules (Node.js)
A dynamic and responsive front-end framework (AngularJS)
A reliable and proven database technology (MySQL)
A cloud-based secure hosting environment (Google Cloud Platform)
State of the art containerization, continuous integration, search and analytics (Google Cloud Platform).
A set of robust scraping tools and bots (Dexi.io)
And, of course, ALTR's Blockchain-powered data security for HIPAA compliance
We have also built a strong API layer to allow for various levels of integration with agency and clinic partners. One of the important characteristics of FRTYL is that we have created universal data records for donors and intended parents. Previously, data from different agencies varied enormously, making it difficult for parents to compare donors in order to find the right fit. We maintain a universal standard for every donor as core. This is why FRTYL is making use of ALTR's blockchain-based system to ensure that information stored is precise and secure.
TDE: Do you have a dedicated in-house IT team? What are some of the challenges your IT team and employees faced before, during and after bringing in this solution? How did you resolve them?  
Terrell Anderson: QA InfoTech (QAIT) is our development partner. We chose them based on the fifteen-year relationship between their CEO and Jon Stowe, our CTO. QAIT has built or tested most of the major platforms used by e-learning providers and large educational technology firms. Another IT challenge has been security. Within the healthcare industry a large percentage of breach attempts are insider threats, so we needed to have meticulous visibility into our data. The ALTR team brought us a solution that was simple to deploy and easy for both technical and non-technical business stakeholders to use, providing them with an intrinsic view and control over the inner data-environment of our organization. including how sensitive data assets are used or seen and by whom.
TDE: What's the internal technology challenge your organization aims to resolve in the immediate future? (could be internal workflow/workforce automation or having internal operations such as CRM, HR, Inventory powered by front end mobile apps) 
Terrell Anderson: Likely it is CRM and workflow management. We use Google Docs and Office, but it is not efficient and there are many docs. We'd love to find a lightweight, small platform that would support our work with customers.
TDE: From an external viewpoint are you considering using mobility solutions/mobile apps to promote/sell your products online, or to promote/sell your products to your dealers and allow them to order online?
Terrell Anderson: More than half our customers visit our website using mobile devices. Not only must our online technology reflect this, but in the future we need mobile solutions that will allow consumers to get the latest information and alerts about their search on their mobile device. Development of these kinds of technology is already in progress.
TDE: How do you keep yourself updated? What are some of the websites or magazines or apps that you subscribe to or read regularly?  
Terrell Anderson: I get a lot of newsletters from IT media and software companies on a weekly basis. I read TechCrunch and CrunchBase every day. I also go to HealthCare IT News often.
TDE: What's your favorite social network – Instagram, Facebook, LinkedIn or Twitter?  
Terrell Anderson: LinkedIn is useful for reaching investors and industry professionals. The others are great at reaching intended parents who may want to search for a donor.
For more DX insights follow Terrell Anderson on LinkedIn
Related
Our Digital Disruptors