Interview with Thibault Van der Auwermeulen, Co-founder of ExpoPolis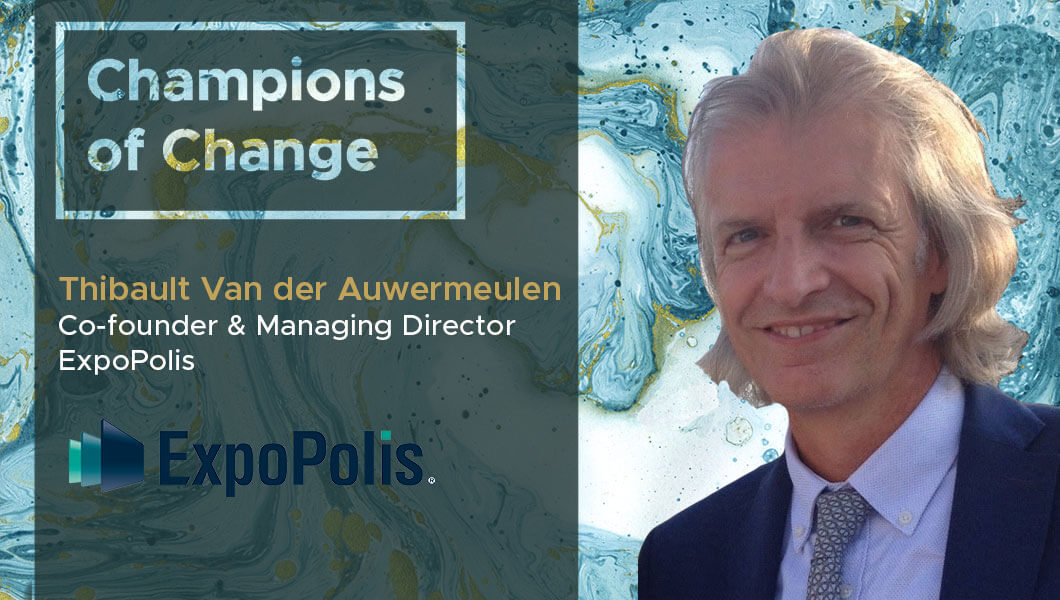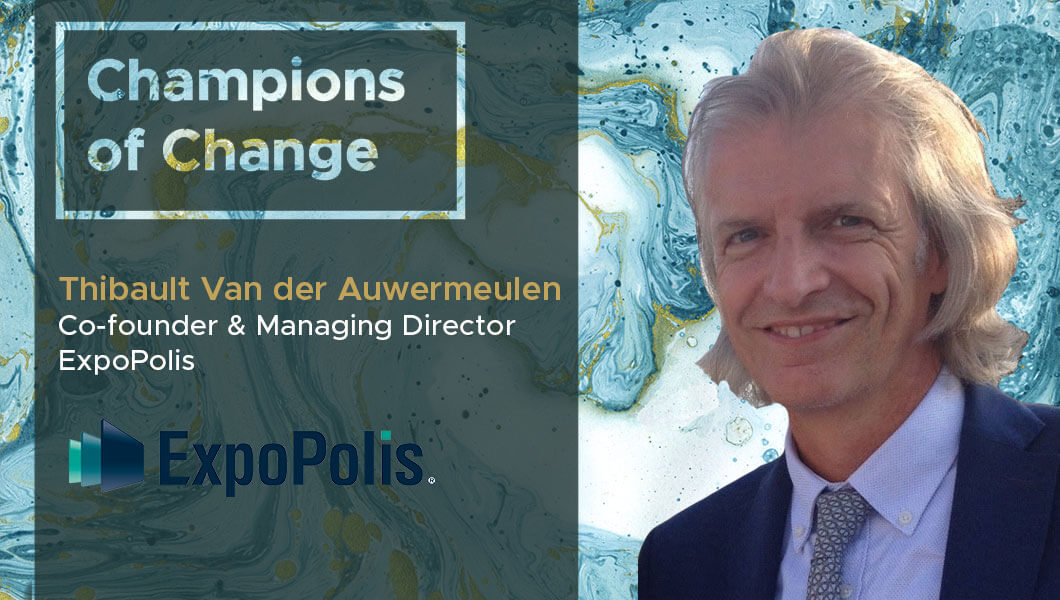 In this interview, Thibault Van der Auwermeulen, Co-founder of ExpoPolis speaks about their technology challenges while building their solution, keeping pace with the tech advancements and combining elements of physical fairs with virtual fairs to bring insights and knowledge to a wide range of people beyond physical boundaries 
TDE: Thank you so much for taking our questions! Tell us a little about your business and your specific role?
Thibault Van der Auwermeulen: Founded in 2009, the ExpoPolis solution is a modular and integrated system to meet all the organizational needs of (virtual) fairs. As a forerunner in this field and having extensive experience, ExpoPolis has developed software that helps with the process of organizing fairs and trade shows specific to each industry.
We worked out a complete solution covering all aspects of a fair – stand & presentation, community, networking, agenda, conference management, job board, statistics etc. We also worked out the logistics part to create an effective tool for physical fairs.
Our solution supports all languages, even Arabic, which is read from right to left!
Before co-founding ExpoPolis, I worked for Capgemini as their Public Sector Sales Manager, and I also founded a media company organizing conferences for the public sector.
TDE: When did you first realize that you had an issue that needed a digital solution? What was the nature of the problem you set out to solve?
Thibault Van der Auwermeulen: I got the idea to set up virtual fairs in the year 2000, and nine years later, I joined hands with Pascale Van Kerckhove (now also the co-founder of ExpoPolis) for the development of our first solution.
We wanted to offer the possibility of attending an event or a fair to a larger number of people by combining the physical part of an event as a virtual option as well.
TDE: What were the challenges you faced at the time as you began the process of evaluating solutions?
Thibault Van der Auwermeulen: One of the initial challenges we faced was technology. We could make our vision of virtual fairs take off only in 2009, as back in the year 2000, when we planned to launch, the technology we needed was not available. It was too expensive to build new software from scratch.
Not only this, the other bigger challenge was the reaction of the market. Organizers of physical events thought of us as competitors rather than as enablers, who were providing a useful solution for their business. This is changing now since last year, after we worked out a logistics module, more and more organizers now believe that our solution can boost their events in different ways.
Beside the software development, it's a real challenge to convince the Events sector that we are a solution partner and not a competitor So, the manner in which we communicate about our product and our messaging is very important.
TDE: What did the final solution look like and what were the broad benefits that it delivered?
Thibault Van der Auwermeulen: Our software solution for virtual and physical fairs and events is, in fact, being constantly updated, as we are continuously working on new modules. More than 3,500 companies have used our software to set up their stands. We are always in touch with the exhibitors and the visitors of the fairs organized by our clients, and ensure that we consider and incorporate all the remarks and suggestions of our users – be it organizers, exhibitors or visitors – into our solution.
TDE: What were some of the key elements that were responsible for the project's success? What processes have you found useful for implementing digital technologies?
Thibault Van der Auwermeulen: 
Our success is due to the fact that we are always updating and upgrading our product.
We started with a nice 3D solution and evolved towards building this complete software that is useful for the users. For example: a person looking for a job visiting a job fair is only interested in exhibitors who can offer him a job! Our solution can help this person to create a strong CV using the CV creator, and show him the way to approaching potential jobs. For an exhibitor, it's important to know what kind of information visitors are looking for, that's why our statistics are very detailed.
Having access to latest IT developments helps us in building new advancements into the product. And, being based out of Sophie Antipolis (Nice, France) gives us an opportunity to learn faster.
TDE: What was your biggest takeaway from this project?
Thibault Van der Auwermeulen: We have two big takeaways. The first one is that it's cost effective and much faster to set up a completely new event virtually before investing in a physical event.
The second takeaway is that, we have a solution for the famous gap between two editions of a physical event.
TDE: What's next for you on your digital roadmap?
Thibault Van der Auwermeulen: Today, we can set up a virtual fair in one day, depending on the needs of the organizer. The next step is to offer a self-service solution.
TDE: What's your go to resource – websites, newsletters, any other – that you use to stay in touch with the explosive changes happening in the digital space?
Thibault Van der Auwermeulen: Besides the classic resources you have mentioned, our best resources are our clients, potential clients, and of course, all the users, even the visitors. We are always open to connecting with users to understand their experience and know their ideas to improve the product.
TDE: Read a good book lately on digital transformation that you'd like to recommend to us?
Thibault Van der Auwermeulen: The books I read are more for changing my mind. I prefer reading articles or listening to radio or video interviews to pick up new ideas and get triggers to work on new concepts.
For more DX insights follow Thibault Van der Auwermeulen on LinkedIn.
Related
Our Digital Disruptors