Interview with Veda Vajpeyi, Founder, CEO at No Desk Project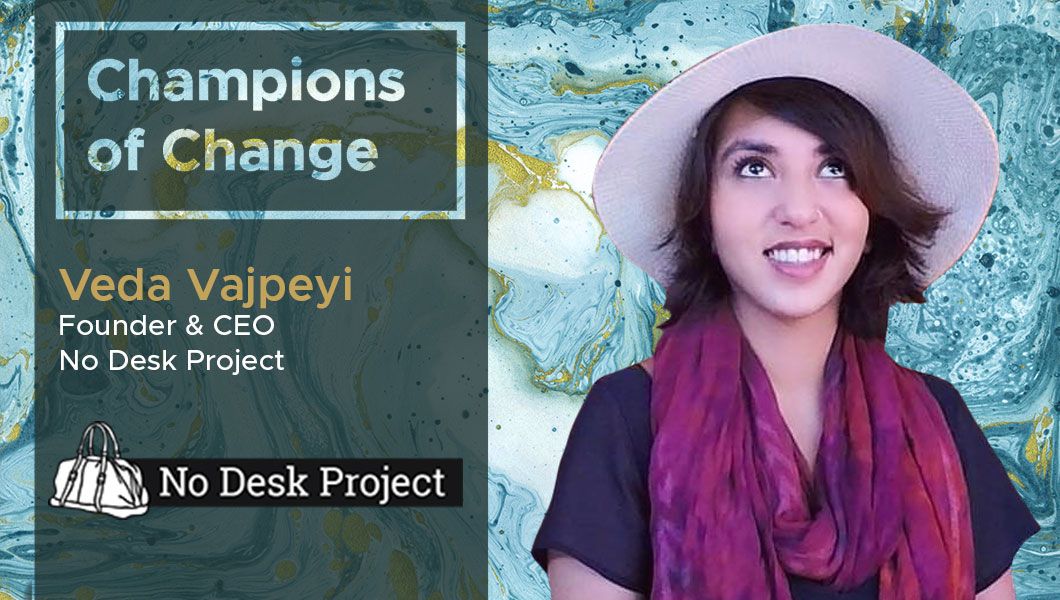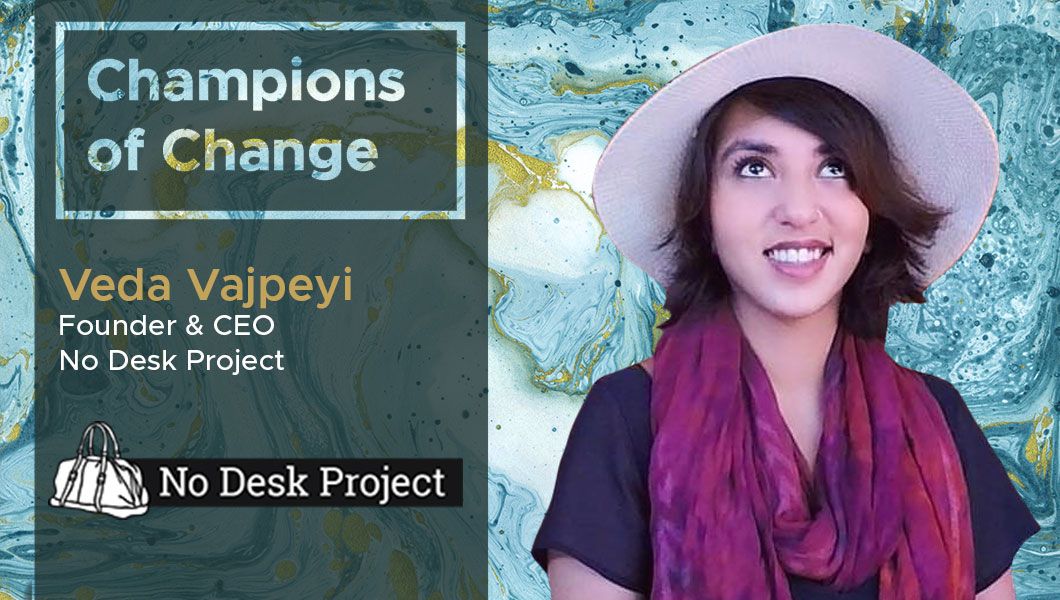 Veda Vajpeyi is the Founder of No Desk Project, a travel-and-work program that brings together a group of like-minded leaders, whose jobs allow them location-independence, on immersive experiences to different countries
TDE: Thank you so much for taking our questions! Tell us a little about your business and its history?
Veda Vajpeyi: No Desk Project, Inc., commonly known as NDP, is platform for remote workers that allows them to align their personal and professional aspirations as digital nomads. An American-based services corporation, NDP initially launched by breaking into the explosive $100+ billion dollar STR (short-term rental) industry as a company curating travel and accommodations for remote professionals in select countries. Our sole focus was to deliver customized end-to-end experiences for groups of millennial digital nomads by combining work and travel in transformative ways. Today, in response to demand and interest, we are expanding NDP to be a "one-stop shop" for remote workers. To keep in line with this vision, we have recently launched our remote jobs board, with our online certification courses and eStore to be available on our platform soon. Our mission is to leverage today's digital revolution to lead a human revolution by assisting the changing workforce in every step of the way.
TDE: What are your thoughts on the current pace of digital transformation in your industry?
Veda Vajpeyi: We live in accelerated times with change as the new constant. Digital technology is transforming our world, our work, and our lives in fundamental ways. An increasing number of people are moving away from the 9-to-5 desk jobs to remote and freelance gigs, and the number of digital nomads is expected to touch 1 billion by 2035.
This is a key inflection point in our lives and we, at No Desk Project, are determined to leverage this transformation by providing opportunities for individuals and businesses to redefine themselves by combining work and travel.
TDE: Do you feel overwhelmed with the prospect of introducing technology solutions to manage & streamline parts of your business?
Veda Vajpeyi: On the contrary, it is our technology solutions that are helping us scale up and meet the demands of our increasing audience. From automating the application process for our month-long programs, to connecting our audience with the right remote jobs to allow them the freedom and flexibility they desire, to making data-driven decisions based on our back office analytics – it is through our efforts of leveraging technology to streamline many processes that is core to our success (along with our passion and love for what we do!).
TDE: What is the one technology trend within your industry that cannot be ignored?
Veda Vajpeyi: One technology trend that I've been keeping my eye on is cybersecurity for remote employees. This has become increasingly important with the recent data breach activities, and SMEs often lack the technological support or expertise to address this. Given this, and the rise of blockchain technology, I predict many smaller companies will soon start to implement security policies for their remote employees to ensure their sensitive data is secure. This is something that we at No Desk Project aim to set in place in 2019 as well.
TDE: What has been the most significant technology integration/implementation so far, at your organization? Why? (could have impacted your employee efficiency, customer satisfaction, profit margins etc.)
Veda Vajpeyi: Creating our Jobs Board has been a significant technological implementation for No Desk Project. It was created out of an identified need, as we have received hundreds of inquiries from our audience about finding remote jobs. The jobs on our platform are 100% remote, and not just the "you can work from home in SF only" kind of options. Despite just a beta release, we have already seen an increase in our profit margins and are excited to keep connecting interested individuals with remote jobs.
TDE: Do you have a dedicated in-house IT team?
Veda Vajpeyi: We do indeed have a dedicated IT team, but most of them work remotely and connect through Slack and Google Hangouts.
TDE: What are some of the challenges your IT team and employees faced before, during and after bringing in this solution? How did you resolve them?
Veda Vajpeyi: There is extensive work to be done before our Jobs Board is at the stage where all the desired functionalities are in place. On the backend, we've been working through our membership system management, automatic renewals, job application portal, and systems to track data and analytics for employers that post on our platform. And on the design end, our UI/UX team has been focusing on usability through various tests in order to create visual hierarchies, eliminate distractions, and make the Jobs Board more engaging and intuitive. The challenge we face is not so much in the technology as it is with coordinating this big release with a remote team. We've been tackling it by using AGILE practices for continuous iteration of development and testing to keep us on target.
TDE: What's the internal technology challenge your organization aims to resolve in the immediate future? (could be internal workflow/workforce automation or having internal operations such as CRM, HR, Inventory powered by front end mobile apps)  
Veda Vajpeyi: We aim to resolve our affiliate program subscription after the release of our Jobs Board. Currently, our affiliate program is done manually – with users applying through our contact page and then us sending them a unique code. Our goal is to completely digitize this system and allow interested affiliates to directly generate codes and track their statistics and payouts through our portal.
TDE: From an external viewpoint are you considering using mobility solutions/mobile apps to promote/sell your products online, or to promote/sell your products to your dealers and allow them to order online?
Veda Vajpeyi: This is not something we're looking into as of now. Our web platform is meeting our current needs and we're investing in areas of growth that are more focused on expanding our offerings to our audience than the platform on which they are delivered. Since a large segment of our audience does access our platform through mobile, we have our website mobile optimized for ease of use.
TDE: How do you keep yourself updated? What are some of the websites or magazines or apps that you subscribe to or read regularly?  
Veda Vajpeyi: Frankly, I read it all: Forbes, The Economist, subscriptions on LinkedIn, email newsletters, Medium, blogs, and more. While some help me get a better sense of emerging markets and the economy, others tell me about marketing trends and how to better connect with my audience, and the rest provide me a glimpse into the lives of our average client.
TDE: What's your favorite social network – Instagram, Facebook, LinkedIn or Twitter?
Veda Vajpeyi: Instagram. Since our core value is to help people to live a life of more flexibility, or, as commonly quoted, "live a life you don't need a vacation from," it's important to us that our audience can see what this life could be like. We're in the business of inspiring people so they can take the decisive steps to pursue the life they deserve, and Instagram helps them get a sneak-peak into what that could look like.
For more DX insights follow Veda Vajpeyi on LinkedIn
Related
Our Digital Disruptors