Interview with Victor Tingler, VP of Digital Transformation Practice at InterVision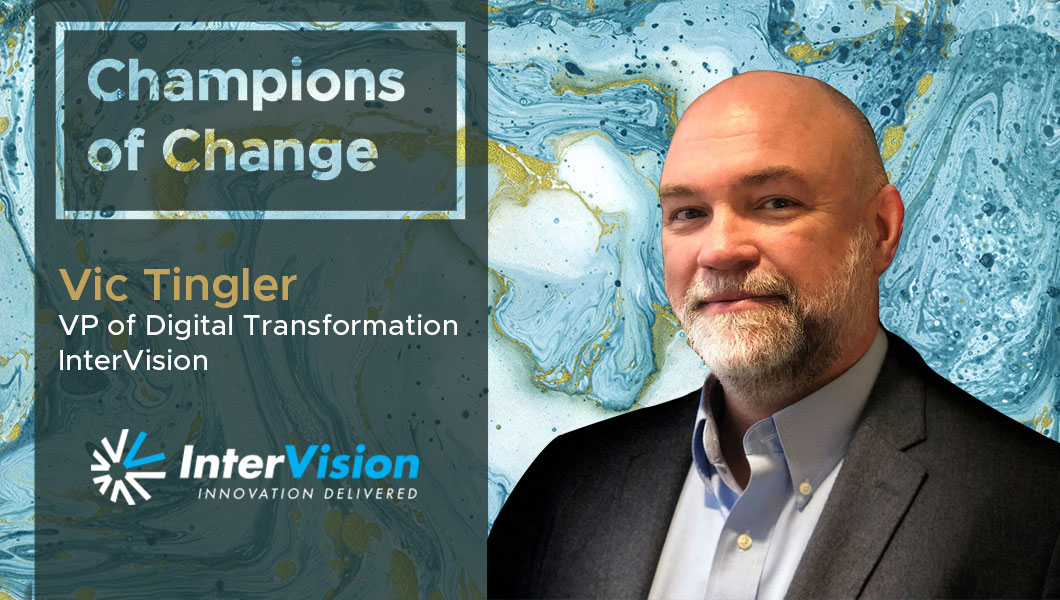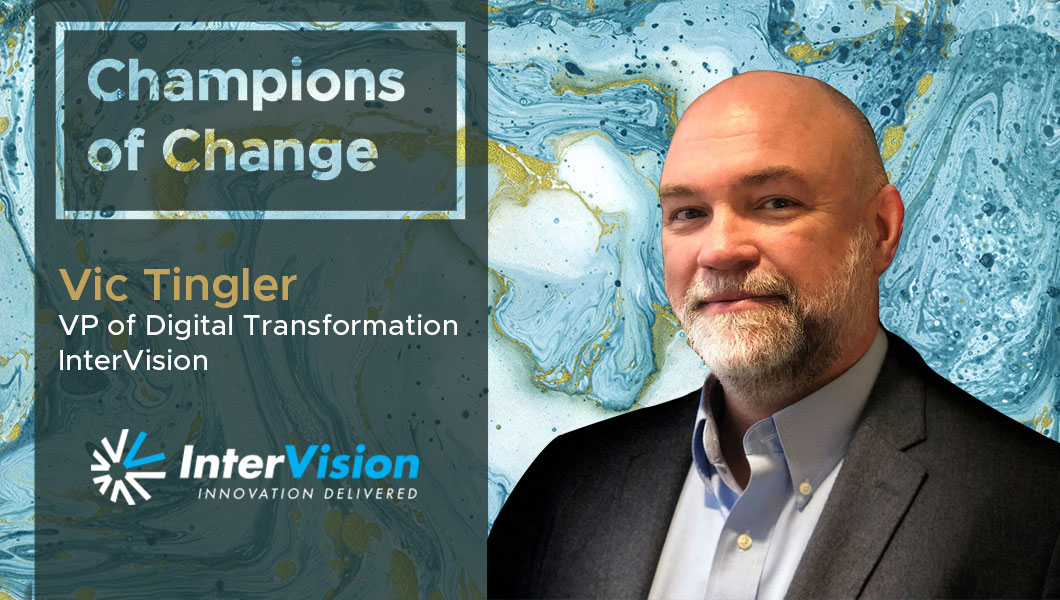 In this interview, Victor discusses the need for a 360-degree approach to digital transformation, fostering strong relationships between departments for a smooth transition and how small 'wins' being celebrated are a huge motivator for business units. Victor Tingler is VP of Digital Transformation Practice at InterVision and leads a team of Innovation Consultants, technical architects, and business analysts that help clients adapt to today's dynamic digital market, focusing on the solutions that drive better business outcomes
Tell us a little about your business and your specific role?
In my past work, I've probably fulfilled every IT position that you can imagine. From healthcare, government, manufacturing and retail, I've had a wealth of experiences guiding customers to the right solution for their unique business challenge. This is why I've found my home with InterVision, which delivers IT managed services, on-premise solutions, professional services, cloud solutions, automation services, and consulting that organizations need to thrive in today's dynamic IT market.
I serve as the Vice President of Digital Transformation, and at its core, digital transformation is all about using innovative technologies to do old things in new and better ways.
When did InterVision first realize that the company needed a digital transformation solution? What was the nature of the problem you set out to solve?
 InterVision has been around for 25 years, so we've seen the gamut of changes and trends affecting enterprise technology. The push for digital transformation isn't necessarily new, this type of service has been provided in its own way for our customers, but the new way of thinking around this service has definitely been a recent development. This is because technology, more than ever, has become integral to accelerating advancement and efficiency, and so companies have been looking to digital transformation solutions, also known as DX, to meet these future challenges.
To harness the power of digital, companies must embrace new practices, solutions and ways of thinking—which could even mean reforming company culture.
So, as you can see, the consultative solution that InterVision may provide can come in all shapes and sizes. We believe that success in digital transformation is not only about strengthening or bettering your company as it is; it is about exposing new business and growth opportunities.
What were the challenges you faced at the time as you began the process of evaluating solutions and next steps?
 Two questions are important for the team at InterVision to ask before a project is initiated, but the same questions can be asked of any customer.
First, asking "why?" always provides a solid foundation. At InterVision, we needed to critically understand whether this is what our customers need and demand. The data and trend is clear — we're only going to get more digital. For an InterVision customer, the same type of thinking is vital — are their customers going to benefit from this change? Will their employees? What's the driving force for this change?
Second, "Who will support me in this process?" At Intervision, we knew we needed a strong partnership between IT and other business units.
Only by working together will you really be able to transform your business. Many people think that digitizing a few areas of the business will eventually transform the whole. However, taking a 360-degree view of digital transformation is key to success.
Finding this trusted partnership is challenging, but fostering the relationships to ensure that everyone is on the same page is imperative.
 What did the final solution look like and what were the broad benefits that it delivered?
Most notably, in a finished DX project we see an increase in productivity and innovation out of IT organizations. Additionally, leveraging technologies such as service automation, cloud and Anything-as-a-Service (XaaS) allows for more time to focus on being a business enabler rather than a cost center. Utilizing these technology services will increase productivity, reduce time-to-market, and add a layer of agility not readily available in the past.
For a specific example, if I am a retailer that wants to push into a new region or go global with my offerings, I can now spin up a cloud instance of my services in that region in hours or even minutes. The alternative is having to rent or build a data center from the ground up, which takes months and huge capital expense.
What were some of the key elements that were responsible for the project's success? What processes have you found useful for implementing digital technologies?
DX solutions tend to take several forms since it's an end-to-end approach to improving a client's business and can be applied to any sector or industry. Our team at InterVision obsesses over the tiny details that set one client apart from the other in order to make these solutions more effective. Conversation topics include strategy development, change management, and service modernization—all of which are extremely beneficial when beginning your digital journey.
Lastly, don't underestimate the value of marketing. Celebrate your wins and advances in innovative services offered with DX both internally and externally.
Nothing motivates an IT team or a business unit more than visible success!
 What was your biggest takeaway from this project?
It's clear that IT managers are finding themselves pressured to make their IT departments more efficient and valuable, which demands them to take a larger role in moving their organizations moving forward. This is both a challenge and opportunity, the classic double-edged sword, but in general, we think that it can be an exciting time. Our aim is to make sure that we alleviate as much stress and hassle from these leaders as possible.
Additionally, data protection has been a huge talking point for many brands, and the scenario plays out the same for us. Data safety, security and stewardship play a key part in DX adoptions or changes to existing practices. DX demands this type of holistic approach to all business operations, whether this is accounting, sales or marketing. One business unit affects another—and DX helps to make this puzzle clear so that IT can hone in on new efficiencies.
What's next for you on your digital roadmap?
InterVision has grown and evolved over the last 25 years. We'll always continue to keep an eye on what's next and new, and we're paying close attention to the conversations around the "digital evolution," Just as our clients continue to evolve their business to support an ever changing customer base, so will InterVision continue to innovate, grow, and mature our offerings to support out customers.
Related
Our Digital Disruptors