Interview with Vincent Cazzetta, Vice President at SUNY Orange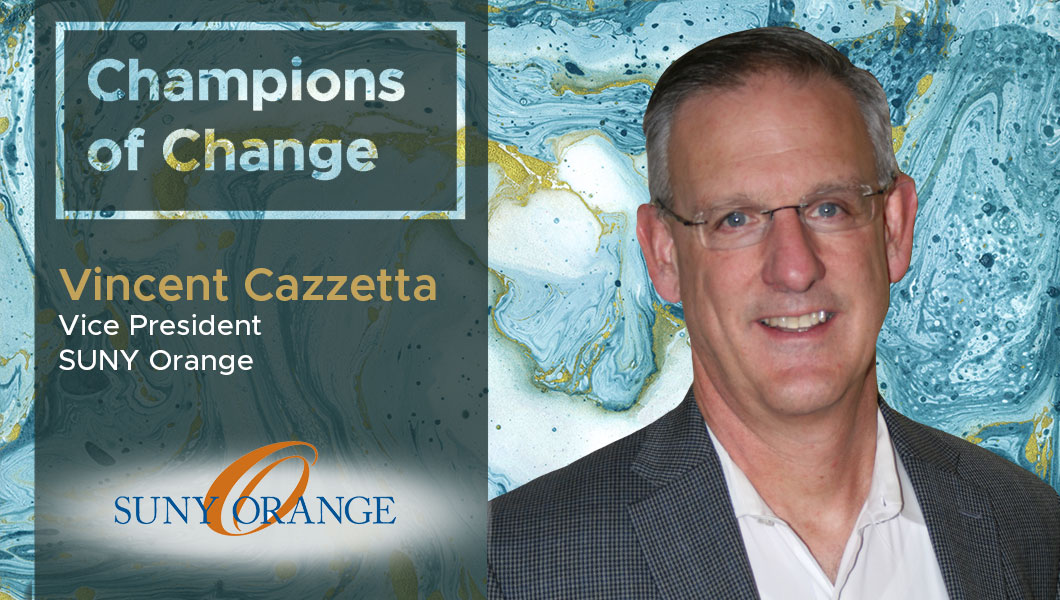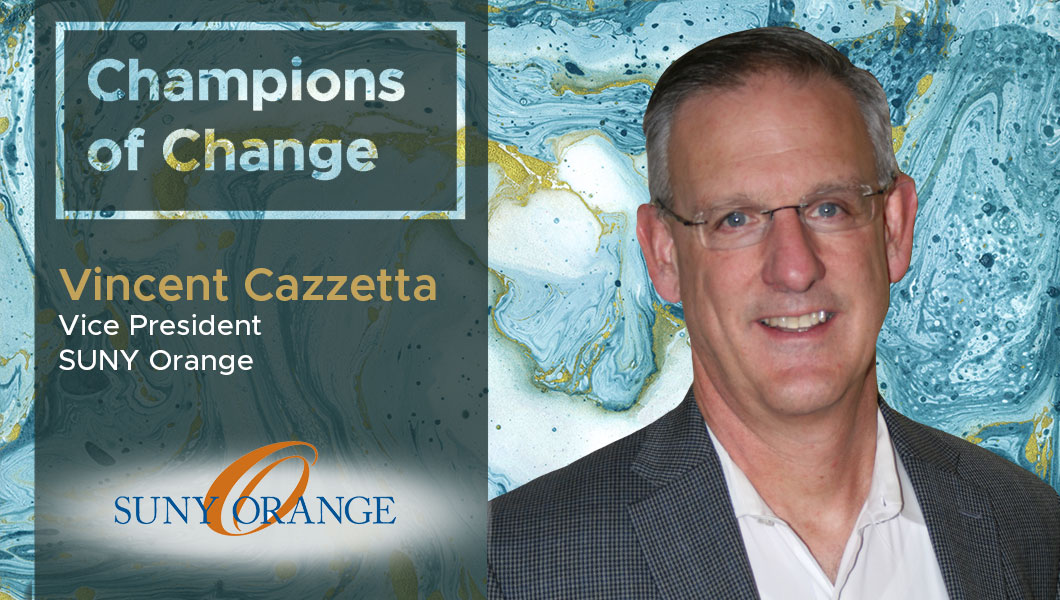 TDE: Thank you so much for taking our questions! Tell us a little about your business and its history?
Vincent Cazzetta: Founded in 1950, SUNY Orange was the first county-sponsored community college in the State University of New York system. Through credit programs, non-credit programming and cultural events, SUNY Orange has touched the lives of the county's 350,000 residents. The college has earned its reputation as a pioneer and innovator in meeting the needs of its students and the area it primarily serves. As the needs of the community grow, the college will continue to play a significant role in the county's endeavor to face the challenges and to profit from the opportunities that await it.
TDE: What are your thoughts on the current pace of digital transformation in your industry?
Vincent Cazzetta: Higher Education continues to face a very fast pace in terms of digital transformation. Our students expect digital solutions that enable inherently new types of innovation and creativity, rather than simply those that enhance and support traditional methods of learning.
TDE: What do you feel is the one technology trend within your industry that cannot be ignored?
Vincent Cazzetta: The one technology trend that cannot be ignored is our ability to keep pace with new mobile technologies in order to communicate with students. For example, for several years, Facebook was the most popular social media choice among our population, but has now been superseded by Instagram and Snapchat. Digital mobile communication continues to evolve at a fast pace, and we need to constantly evaluate each new platform that emerges.
TDE: Have you used technology for managing a) field team operations, b) sales/channel management, c) shipment tracking, d) employee engagement, or e) customer retention? What has been your experience?
Vincent Cazzetta: We do use technology to manage operations, recruitment and retention of students, shipping, and employee engagement. Our experiences have been two-fold. On one hand technology has helped to mainstream processes and help us make more data- driven decisions. On the other hand it has increased the work load of our Information Technology Services division of the college during times when hiring more employees is not an option.
TDE: How integrated is your customer experience- from sales to operations to delivery tracking? Do your customers have access to a common portal?
Vincent Cazzetta: We are looking to further integrate our marketing streams and registration in-take. We have to cater to two main types of customers: Our web site is geared toward our prospective students and to some extent prospective employees. Our internal portal information is targeted to current students and current employees.
TDE: How paperless are your operations? Do you feel any part could be digitized and if yes, which?
Vincent Cazzetta: Our college has taken modest steps to become paperless. We currently have paperless operations in our Human Resources office with employees completing time and attendance and leave reports electronically. Our Facilities and Information Technology Offices have gone paperless with submission of work order requests. Soon our Business Office will handle all purchase requests in a paperless environment.
TDE: In the next quarter which part of your business are you focusing on? Which part of your business can be further optimized using technology?
Vincent Cazzetta: In the next quarter our college will launch a new web site and new content management system for the web site. The design of the new site will be driven by mobile use before personal computer use. Additionally, the design and information will be focused on our prospective students.
TDE: Do you view & use a common management dashboard to check the health of your business?
Vincent Cazzetta: We do not currently utilize a common management dashboard college-wide, but make use of continual assessment of our college goals internally, and through industry-wide standards and reporting. This assessment is also a vital part of our accreditation processes.
TDE: How do you keep yourself updated? What are some of the websites or magazines or apps that you subscribe to or read regularly?  
Vincent Cazzetta: Inside Higher Education is an excellent go-to resource for higher education. SUNY.edu and SUNYCUAD.org are also valuable resources.
TDE: What's your favorite social network – Instagram, Facebook, LinkedIn or Twitter?
Vincent Cazzetta: My favorite social media network is whichever one our students are (currently) more apt to use!
For more DX insights follow Vincent Cazzetta on LinkedIn
Related
Our Digital Disruptors