Interview with Cheyenne Terbrueggen, Marketing Communications Manager at Elephants Deli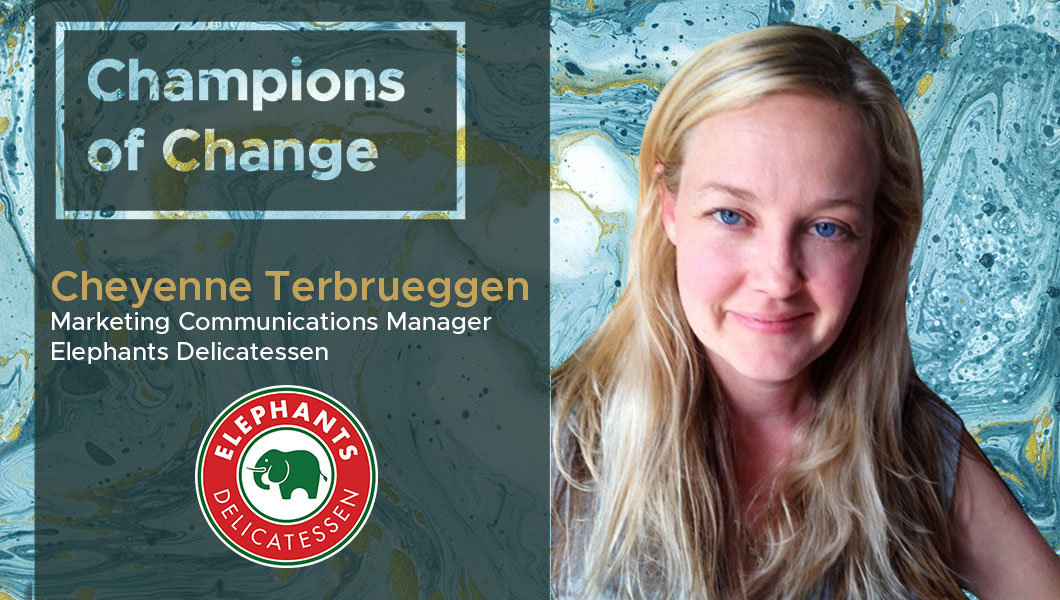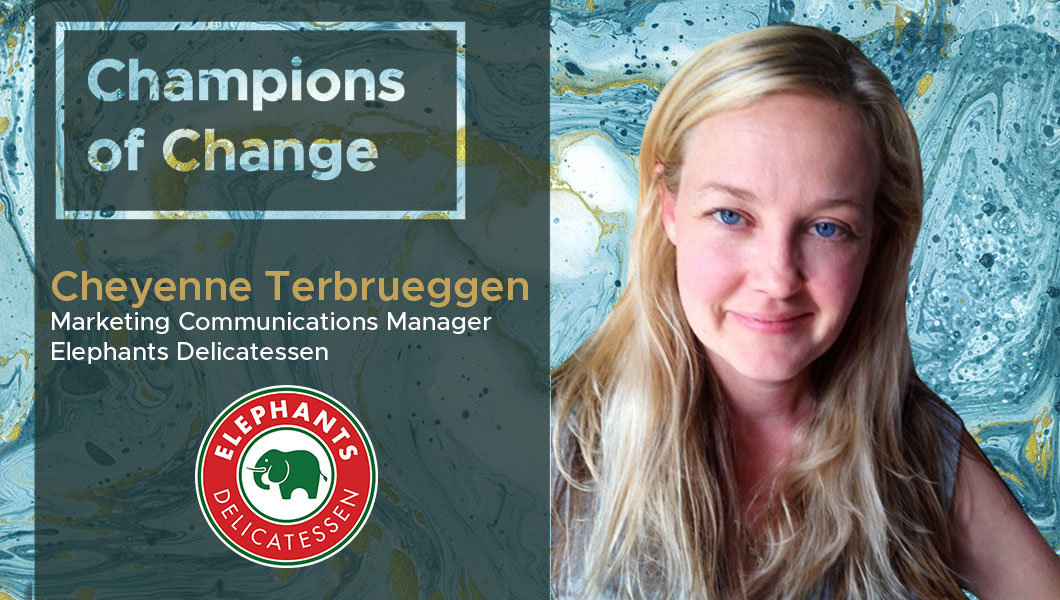 In this interview, Cheyenne Terbrueggen Marketing Communications Manager at Elephants Deli recounts their experience in search of a loyalty program to delight their customers, the flexibility and customization that the final solution offered and the resulting real-time data-driven decision-making that helped boost their marketing. With over 20 years of experience in Marketing and Communications, Cheyenne began her career as a publicist and copywriter, and segued into advertising, working as a creative director and content strategist for brands like Disney and Apple. Always dreaming of her next meal, Cheyenne left the ad agency world behind to work in culinary education and retail specialty foods, leading to her present stint at Elephants Delicatessen, Portland's well-known family-owned institution since 1979
TDE: Thank you so much for taking our questions!  Tell us a little about your business and your specific role?
Cheyenne Terbrueggen: Elephants Delicatessen operates with seven retail locations, a catering and events division, and a wholesale department that delivers items nationwide through Williams-Sonoma. We have extremely loyal customers that visit on a daily basis. We've been serving the Portland, Oregon community since 1979.
I'm the marketing communications director. We have a small marketing team, so I get the opportunity to do everything from strategy to content development to customer service to community outreach.
TDE: When did you first realize that you had an issue that needed a digital solution? What was the nature of the problem you set out to solve?
Cheyenne Terbrueggen: We're not a fine dining, once-a month place. People eat at Elephants Delicatessen every day – sometimes more than once a day! These daily customers are the lifeblood of our business. We wanted a loyalty program that would allow us to identify their frequent guests and recognize, reward and, just as important, delight them.
We were simultaneously considering POS system alternatives, so we also needed a solution that wouldn't require a tricky POS integration – but that offered the flexibility for future integration.
TDE: What were the challenges you faced at the time as you began the process of evaluating solutions?
Cheyenne Terbrueggen: We'd previously tried a loyalty program through a mobile punch card provider, but ultimately ran into problems. For one, it wasn't easy to integrate the solution into our technology stack, and, two, the program was a hassle for customers and staff. We were constantly having problems with it because it was so clunky and hard to use. On top of that, there was no ROI reporting so we had no way of knowing if it was working.
It also didn't give us the flexibility to customize rewards. It had a baseline reward and that was it. Our seven locations have distinct menus—and distinct customers and customer needs. So flexibility and customization was key for us.We also wanted a loyalty program that would tie into other programs and boost other marketing efforts, like email marketing.
And we wanted a loyalty program that would also serve as an additional real-time feedback funnel for our customers.
TDE: What did the final solution look like and what were the broad benefits that it delivered?
Cheyenne Terbrueggen: After seeing Thanx for the first time, I was immediately enthusiastic about the simplicity of a card-linked loyalty program and the fact that I could have rich data without POS integration. And that Thanx would make smart decisions based on that data – versus me combing through the data and trying to make sense of it all. I love data; but I simply don't have the time to do all that work myself.
I can engage in real-time data-driven decision making, which suits my style and our company's needs. I can launch targeted offers at the right time to the right person—via the communication method they've selected (text, email, etc.).
TDE: What were some of the key elements that were responsible for the project's success? What processes have you found useful for implementing digital technologies?
Cheyenne Terbrueggen: The beauty of Thanx is that it seems so simple, but there's a lot of complexity on the backend that makes this solution way more advanced than the others in the space. We were also able to launch it very quickly—within weeks of looking at it.
There are so many digital technologies that could benefit our business. It can feel overwhelming – it's easy to feel like you're lagging behind the competition because digital transformation moves so swiftly. But that doesn't mean we have the time or money or even the need to implement all of them in our business.
We've been in this business for nearly forty years, and stay focused on our core values:  excellence, sustainability, and unity.
When we find a technology that could benefit our business and enhance our customer's (or employee's) experience, we focus on implementing it effectively, and learning from that experience, before we move on to the next project.
TDE: What was your biggest takeaway from this project?
Cheyenne Terbrueggen: We knew that our loyal customers were valuable, but with Thanx I can actually quantify their contribution to our bottom line.
TDE: What's next for you on your digital roadmap?
Cheyenne Terbrueggen: We're celebrating our 40th anniversary next year (2019) and I'm looking forward to using Thanx to surprise our best customers with gifts, events and other surprises. Thanx just rolled out a lot of new features which help us to segment customers into tiers. And ways to connect the customer feedback we receive through Thanx to other digital feedback channels – like Google.
In addition to our seven retail locations, we also run the largest catering company in Oregon. So we're a multi-faceted company. We've experienced explosive growth in the past five years, and right now we're taking the time to focus on foundational elements. Like looking at every digital solution we employ across all segments of our business (retail, commercial kitchen, catering, wholesale).
TDE: What's your go to resource – websites, newsletters, any other – that you use to stay in touch with the explosive changes happening in the digital space?
Cheyenne Terbrueggen: Actual people rather than digital resources! (Real people are great!) I talk to experts in the Portland community and vendor and partner networks. I reach out a lot more now than I ever have before—even if it's just to chat with someone over coffee. I've made more of an effort to get offline and, instead, spend more face-to-face time with people who know a lot more than I do about the digital space. We're always talking to other local businesses in our industry, all in the spirit of "collaboration over competition." The Portland Business Alliance, Travel Portland, the Portland B Corporation Community—all of these organizations have connected me to resources.
For example, I can learn more about SEO in a two-hour meeting with our web agency than I can in eight hours reading online. That is time and money well-spent when you have a small marketing and operations team.
TDE: Read a good book lately on digital transformation that you'd like to recommend to us?
Cheyenne Terbrueggen:  Contagious: Why Things Catch On by Jonah Berger.
For more DX insights follow Cheyenne Terbrueggen on LinkedIn.
Related
Our Digital Disruptors