Interview with Abhinav Khushraj, Co-founder and CEO of Petasense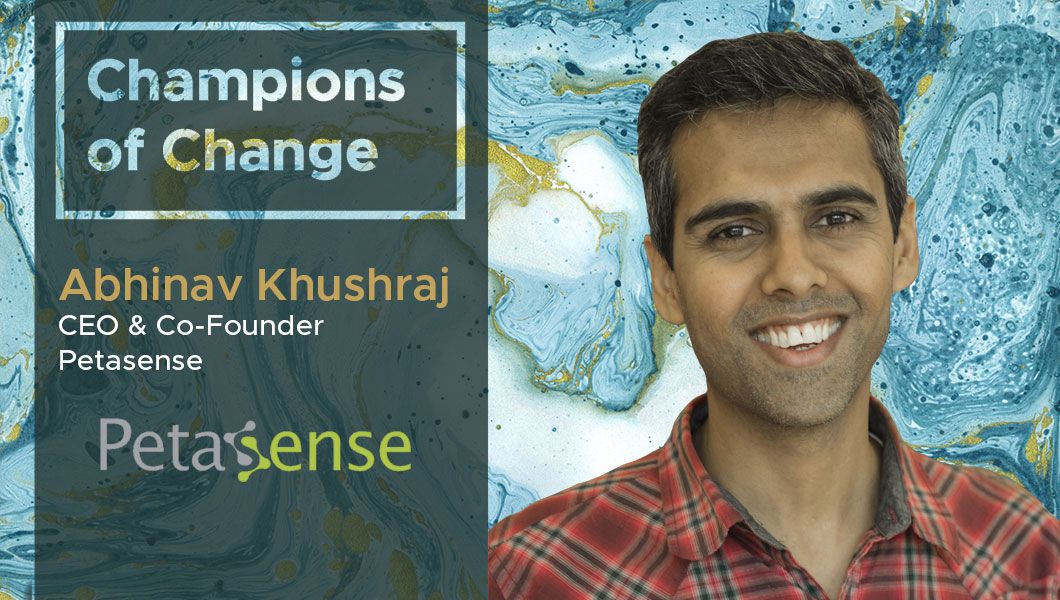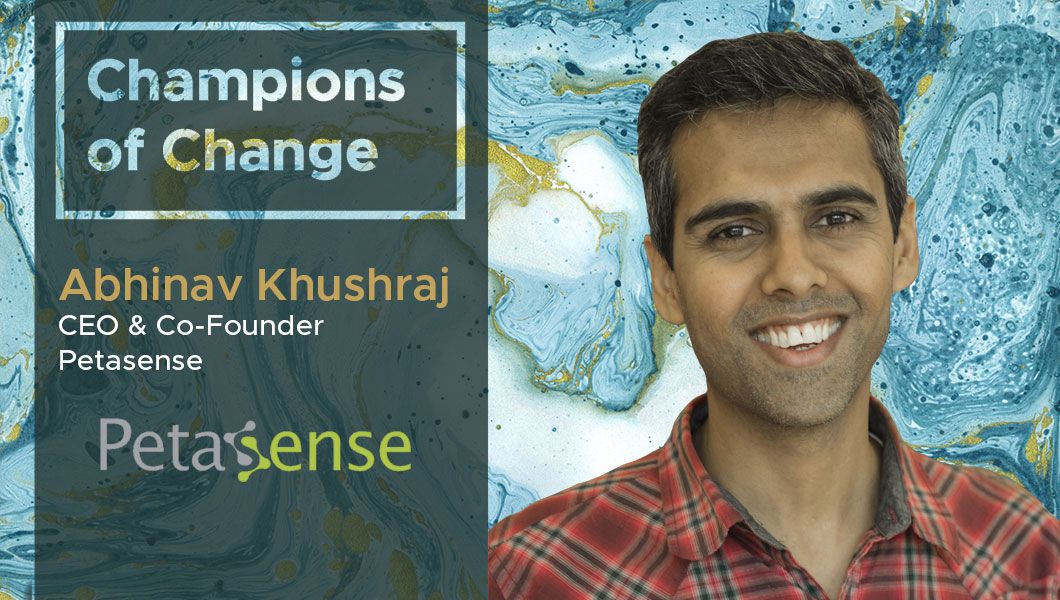 In this interview, Abhinav Khushraj, co-founder & CEO of Petasense, discusses wireless predictive maintenance as an essential first step in a digital transformation journey, the importance of machine learning and technological trends in the industry. Abhinav brings over a decade of experience in business development, strategy and product and engineering from leading enterprise companies like Nokia and Citrix, and holds engineering and management degrees from BITS, Pilani and MIT
TDE: Thank you so much for taking our questions! Tell us a little about your business and its history?
Abhinav Khushraj: My cofounder, Arun Santhebennur and I started Petasense in 2014. Both of us have experience in building enterprise technology companies, and saw a need in the industrial market for modern predictive maintenance technology. Petasense could be compared to a Fitbit for industrial machines. Our wireless sensors and cloud-based software continuously collect and analyze a variety of parameters such as vibration, temperature, and pressure to provide a single indicator of machine health. Traditionally, manufacturers let their machines fail with no predictive technology, or walk around the plant taking readings manually every quarter. The problem is that without real-time, continuous data, you end up missing failures that develop quickly. We are working to change the way maintenance is done, by detecting problems at the earliest stage.
TDE: What are your thoughts on the current pace of digital transformation in your industry? Do you feel overwhelmed with the prospect of introducing technology solutions to manage & streamline parts of your business?
Abhinav Khushraj: The industrial world is much slower to adopt technologies than the consumer space. That being said, we have seen a huge shift in adoption over the past few years. There are more and more companies putting in place (and executing) a digital transformation strategy. Several of our customers have used wireless predictive maintenance as one of the first steps in their digital transformation journey because it is an area that can show a rapid ROI. If they can prevent one or two failures, the system pays for itself.
We believe adoption is poised to take off due to four main technology trends:
We are in the midst of a MEMS sensor revolution that has been driven by the consumer mobile market. This has led to the development of miniaturized sensors like accelerometers and gyroscopes that are built using silicon based fabrication methods at extremely disruptive price points.
 The smartphone market has also democratized the wireless chip market and WiFi and Bluetooth modules are now widely available at extremely low costs.
Cloud technology has made it extremely easy and affordable to securely store and retrieve petabytes of data from millions of sensors without the need for expensive and traditional IT infrastructure and staff.
Recent advances in machine learning are enabling companies to build predictive models that can ingest multiple streams of highly relevant sensor data on an asset and identify patterns that could be used to correlate with specific defects or just simply highlight significant deviations from normal behavior.
TDE: What is the one technology trend within your industry that cannot be ignored?
Abhinav Khushraj: Machine learning  – it is present in almost every aspect of our lives, and you often don't even realize that it is AI. With lower cost sensors and increased digitalization, there are huge amounts of data being generated. This is not possible to do with a human, and machine learning offers a way to generate insights without someone looking at all the data.
Whether it is marketing, manufacturing, hiring, healthcare, or other function, AI is increasingly becoming the new normal.
There are many companies offering solutions with machine learning as a key component, and we feel that the domain knowledge is more important than the algorithm itself. This is why the most successful applications of machine learning are focused on a single problem. Within the industrial predictive maintenance landscape, companies are very interested in applying machine learning.
TDE: What has been the most significant technology integration/implementation so far, at your organization? Why? (could have impacted your employee efficiency, customer satisfaction, profit margins etc.)
Abhinav Khushraj: One of the most significant technology integrations has been working closely to connect Petasense software with OSI PI data historian. Process data such as temperature, flow, and pressure is typically stored in data historians. Traditionally predictive maintenance is a very siloed discipline and we came into the business wanting to change this. It has been a very important driver for customer adoption and definitely helps to differentiate Petasense and increase sales.
Our customers are looking to leverage existing technology investments, and they want systems that talk to their existing software. We designed ARO to send vibration data to the PI historian, and bringing PI data into Petasense's software. The benefits of this are twofold:
By sending vibration data to PI, they can finally see asset condition data in correlation with the process data.
Bringing process data back into Petasense's software enables a much richer diagnosis of equipment condition. The vibration of a machine varies greatly, depending on the operations of it — for example, you need to take into account speed, load, pressure, and many other parameters of a single pump when assessing automatically what "normal" behavior looks like. Having that data as part of a machine learning algorithm provides a more comprehensive diagnosis.
TDE: Do you have a dedicated in-house IT team? What are some of the challenges your IT team and employees faced before, during and after bringing in this solution? How did you resolve them?
Abhinav Khushraj: We don't have a dedicated in-house IT team because our development team is very tech-savvy and our team has been able to do everything needed in terms of integrations or implementing new technology.
TDE: What's the internal technology challenge your organization aims to resolve in the immediate future? (could be internal workflow/workforce automation or having internal operations such as CRM, HR, Inventory powered by front end mobile apps)
Abhinav Khushraj: We have development teams across two continents and are growing quickly. Our biggest technology challenge will be to remain nimble and to maintain the transparency between geographically distant teams while we grow. We are putting tools in place to accomplish this such as project management applications which provide real-time visibility within our teams on what everyone is working on. We use Slack and Zoom for all internal communication and have found it very effective to stay connected across time zones.
TDE: From an external viewpoint are you considering using mobility solutions/mobile apps to promote/sell your products online, or to promote/sell your products to your dealers and allow them to order online?
Abhinav Khushraj: When we first started, we wanted to do everything online; we thought our customers could find us via search and buy directly, with minimal sales effort required. We quickly learned that the industrial market is high touch with a longer sales cycle. We still get many leads online from interested dealers and customers, but today the market is not ready to buy via app or online. With wireless sensors and software, it usually needs several discussions to work through what is really needed in terms of the number of assets being monitored, whether there is an existing WiFi network in the plant, how big the space is will determine what WiFi infrastructure is needed. We know the satisfaction of our customers is dependent on the support we provide in terms of delivering the best product and making the project successful.
TDE: How do you keep yourself updated? What are some of the websites or magazines or apps that you subscribe to or read regularly?
Abhinav Khushraj: There are many magazines and websites that help us keep up with the industrial world, such as reliabilityweb.com (Uptime magazine), Plant Engineering, Plant Services, as well as industry specific sites like Power, Power Engineering, Mining, Hydrocarbon Processing, and many more. I keep up with what is happening in the startup community with Tech Crunch, Forbes, Inc, Wired, CB Insights, MIT Technology Review, and in the IT space with CIO and Network World.
TDE: What's your favorite social network – Instagram, Facebook, LinkedIn or Twitter?
Abhinav Khushraj: LinkedIn — helps me connect with others who can help grow Petasense, whether it is clients, partners, investors, or other entrepreneurs.
For more DX insights follow Abhinav Khushraj on LinkedIn and Twitter
Related
Our Digital Disruptors