Interview with Tony DiCostanzo, President at BookPal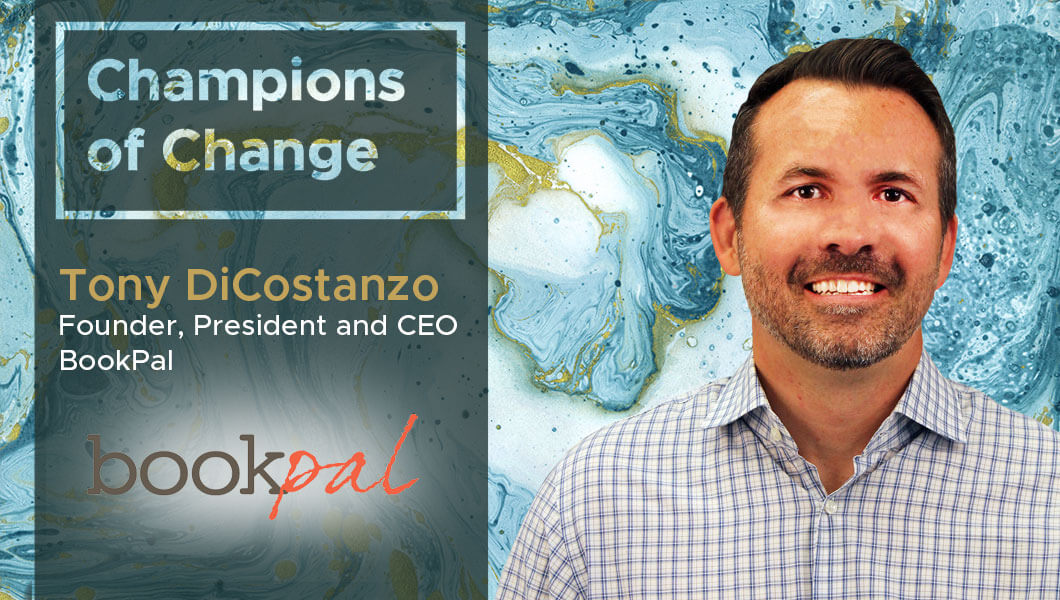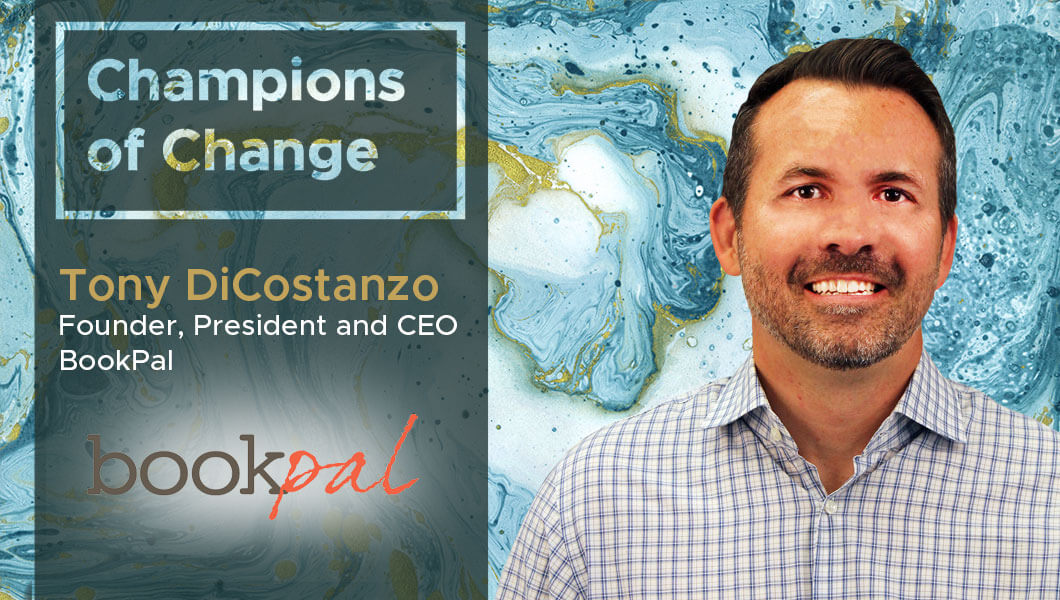 In this interview,  Tony DiConstanzo, President of BookPal, discusses their pursuit of a responsive mobile-friendly solution and the corresponding steps taken to improve site performance and traffic. Two themes have defined Tony DiCostanzo's life as a person and business owner – curiosity and growth. As a young boy in Alaska, books fueled Tony's curiosity for the world. In business, Tony's passion for continuous growth resulted in becoming the founder of several successful companies, including BookPal. His company's mission is based on the belief that books have the unique power to transform people and organizations to become their best. BookPal is the leading e-commerce provider of books to Fortune 500 companies, school districts, not-for-profits, government and other organizations that seek connections to the right ideas for learning and growth
TDE: Thank you so much for taking our questions!  Tell us a little about your business and your specific role?
Tony DiConstanzo: At BookPal, we believe in the power of books to ignite continuous learning and growth. Our passion is connecting the right ideas to people and organizations to inspire them to become their best. As the company's President, I strive to inspire my own team to deliver excellence in service and value and make it possible for BookPal to deliver books wherever and however needed for groups and people to connect, learn and grow. We support thousands of organizations and authors worldwide with books, branded products and author connections.
TDE: When did you first realize that you had an issue that needed a digital solution? What was the nature of the problem you set out to solve?
Tony DiConstanzo: When we set out to launch our original Magento 1 store in early 2013, Magento offered an extremely flexible enterprise-level ecommerce platform. We were able to leverage the platform to improve our customer experience and marketing synergies, integrate with Salesforce, and support a higher volume of transactions. At the time, we built a foundational layer to ensure that we could support our mobile customers, but we knew that being able to support a fully responsive mobile store was going to be a major undertaking. In late 2016, we decided it was time to implement a mobile-friendly ecommerce solution.
TDE: What were the challenges you faced at the time as you began the process of evaluating solutions?
Tony DiConstanzo: The first big decision that we had to make, was choosing between further investment in Magento 1 or upgrading to Magento 2. We knew we wanted to implement a mobile-friendly experience, and needed to identify the right functionalities to do so, including ramping up site speed. Finally, we wanted to build a solution that met customer expectations, particularly when it comes to tools, products and the ability to update our platform to improve site functionality overtime.
TDE: What did the final solution look like and what were the broad benefits that it delivered?
Tony DiConstanzo: Between 2013 and 2016, we continued to see increases in mobile traffic, and as a result of strong demand, we decided to move to a mobile-first site. We rebuilt our store in late 2016, designing a whole new mobile experience (separate from our responsive environment for desktops and tablets). In July of 2017, we launched our new Magento 2 store and immediately saw the benefits, including faster indexing of our extensive catalog, improved page load speeds, increases to site engagement and average cart size, more robust tools for site search, improved checkout options for shipping, and the ability to implement a number of adjustments to make the site more intuitive and easy to navigate.
TDE: What were some of the key elements that were responsible for the project's success? What processes have you found useful for implementing digital technologies?
Tony DiConstanzo: The ecommerce foundation that we established early on was extremely helpful as we migrated to Magento 2. The new site was built from the ground up, but we were able use the knowledge from our initial developer team to get a sense of what site functionality would look like between the old and new site environments. We ended up keeping the best parts of our original store, enhancing the aspects of the experience that customers were accustomed to and including new features, like better search functions, enhanced checkout capabilities and anticipated delivery dates and times. We also spent a lot of time considering the design and layout. We leverage Photoshop style mockups to get a sense of how the each page would look and function before our new site went live.
Finally, we used a sprint-based model while working through the final stages of the buildout – using two week sprints to tackle, test and implement functionality. As a result, turnaround times were more efficient and the whole team was engaged and goal-oriented throughout the entire process.
TDE: What was your biggest takeaway from this project?
Tony DiConstanzo: It takes a village. The amount of time dedicated to the creative process, thinking through every element of functionality, the experience that a customer had with the old store versus their future expectations were all things that we needed to consider. Moreover, looking at industry trends, marketplace expectations and the internal back and forth meetings throughout the planning and development phase took a lot of thought and commitment from everyone on the team.
Looking back, it's imperative that organizations who are going through similar ecommerce transitions have goals and expectations in place as well as a clear idea of where time and resources need to be allocated.
It's a significant commitment and companies should ensure that they allocate the right amount of time and personnel to ensure their investment is a success.
TDE: What's next for you on your digital roadmap?
Tony DiConstanzo: We assess how our platform stacks up against our organizational and our customers' needs on a monthly basis. With the mobile site live for just over a year now, we're going through a remodel of sorts. Right now we're focused on conveying our company's services, adding in new product category offerings and redesigning elements of the site to better express our latest branding.
A website is never done, and needs to be always be thought of as a moving target.
TDE: What's your go to resource – websites, newsletters, any other – that you use to stay in touch with the explosive changes happening in the digital space?
Tony DiConstanzo: TechCrunch.com and WIRED magazine are great for casual reading and staying up to date on new businesses in the tech world. Being in the book industry, we receive hundreds of books a month for review, so I am constantly digesting books that jump out to me as interesting reads.
TDE: Read a good book lately on digital transformation that you'd like to recommend to us?
Tony DiConstanzo: I've been intrigued by machine learning and artificial intelligence lately. I am currently reading two fascinating books in that space – Prediction Machines and What to Do When Machines Do Everything.
For more DX insights follow Tony DiConstanzo on LinkedIn and Twitter.
Related
Our Digital Disruptors