Interview with Yuval Ben-Itzhak, CEO at Socialbakers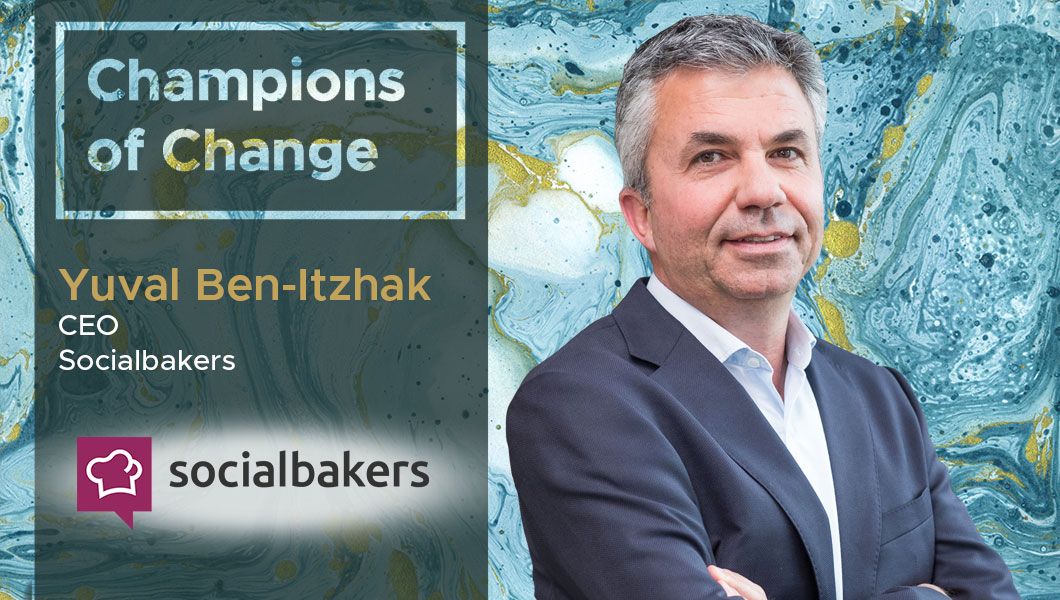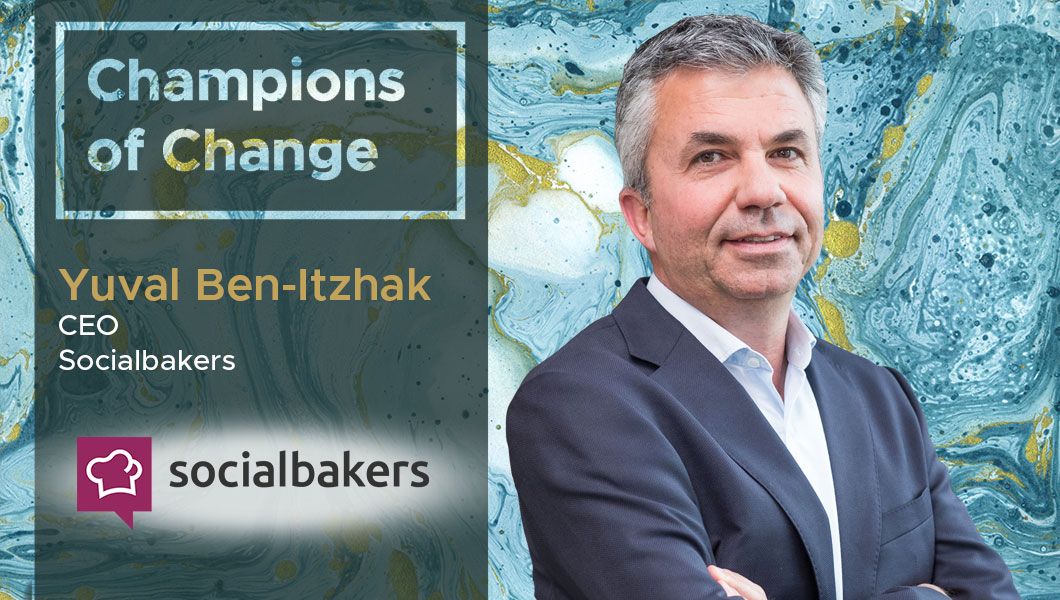 In this interview, Yuval Ben-Itzhak, CEO at Socialbakers elaborates on driving innovations to solve challenges, the increasing numbers of SaaS and the corresponding increased need for integration. Yuval has more than twenty years of experience as an entrepreneur and executive in both private and public companies. Prior to joining Socialbakers in 2017, he served as CTO at Outbrain, before Outbrain he was CTO at AVG Technologies for 5 years where he was instrumental in taking the company public in 2012. He was the CTO of Finjan, and in 2000 founded the web application security pioneer, Kavado
TDE: Thank you so much for taking our questions! Tell us a little about your business and its history?
Yuval Ben-Itzhak: We started out ten years ago as a social media analytics platform but today the Socialbakers Suite really offers marketers a much broader toolset, helping them to identify influencers, understand their audience, create engaging content, grow their customer base, and measure the impact of social media on their business. Socialbakers is the trusted partner to some of the biggest brands in the world, such as Nestle, Desigual, McDonalds, Danone, Renault and these brands use the platform for much more than just analytics.
TDE: What are your thoughts on the current pace of digital transformation in your industry? Do you feel overwhelmed with the prospect of introducing technology solutions to manage & streamline parts of your business?
Yuval Ben-Itzhak: While there's no question that the pace of transformation in the martech space is rapid, it is down very much to the pace of innovation driven by the social media platforms, the tool vendors, like ourselves and, most of all, by customer demand. We certainly don't feel overwhelmed by the pace. If anything, it's an exciting place to be. The key to staying ahead is really to stay close to your customers and work hard to deliver innovations that help solve their challenges.
TDE: What is the one technology trend within your industry that cannot be ignored?
Yuval Ben-Itzhak: In 2019, the number of SaaS services used by marketing departments will only grow and businesses will need every tool they can access – even point solutions – to help them meet rising consumer expectations. This means that integration will be the one technology trend in martech that cannot be ignored moving forward.
Now is the time for marketing organisations to  map their department's complex software stack to understand which systems depend on each other or which systems would benefit from being connected.
When point solutions are integrated together it will result in a significantly more effective marketing experience and, at the same time, provide a seamless customer journey.
Customers are counting on it.
TDE: What has been the most significant technology integration/implementation so far, at your organization? Why? (could have impacted your employee efficiency, customer satisfaction, profit margins etc.)
Yuval Ben-Itzhak: Again, focusing on our customers and the value we can bring to them. We have been focusing a lot on building out our artificial intelligence capabilities. These capabilities enable us to provide intelligent recommendations to our users at scale and, of course, we leverage them in-house to help us get the most out of our interactions with customers on our own social media channels.
TDE: What's the internal technology challenge your organization aims to resolve in the immediate future? (could be internal workflow/workforce automation or having internal operations such as CRM, HR, Inventory powered by front end mobile apps)
Yuval Ben-Itzhak: The biggest challenge we currently face is data integration. We are working to connect the dots between the different systems we are running to optimize the way in which we operate. I believe that this is a challenge faced by most organisation once they reach a certain size and are using multiple systems across Sales, CRM, HR and purchasing, for example.
TDE: From an external viewpoint are you considering using mobility solutions/mobile apps to promote/sell your products online, or to promote/sell your products to your dealers and allow them to order online?
Yuval Ben-Itzhak:  Absolutely. Mobile is one of the fastest growing trends and as such we are leveraging mobile and mobile content to reach and engage our customers. We have also added functionality to our product that make it mobile user friendly. With the workforce becoming increasingly mobile, it is absolutely key to give people access to mobile-friendly tools so they can keep their business running while they are on the move.
TDE: How do you keep yourself updated? What are some of the websites or magazines or apps that you subscribe to or read regularly?
Yuval Ben-Itzhak: I read the Harvard Business Review, TechCrunch and several business news outlets.
TDE: What's your favorite social network – Instagram, Facebook, LinkedIn or Twitter?
Yuval Ben-Itzhak: I really can't pick just one favourite. I use them all for different things. I am often active on LinkedIn to stay connected with my professional network, while I use Twitter to keep up to date on news and media. Facebook and Instagram I tend to use more for keeping in touch with friends and family.  A key part of my job means staying ahead of the curve when it comes to the social media platforms and not just the ones listed here. Platforms like WeChat and TikTok, which came from China and are expanding globally, are also very interesting to follow.
artificial intelligence
social media
Marketing
Related
Our Digital Disruptors