Customer Experience Management Market and the SAP-Qualtrics $8bn Deal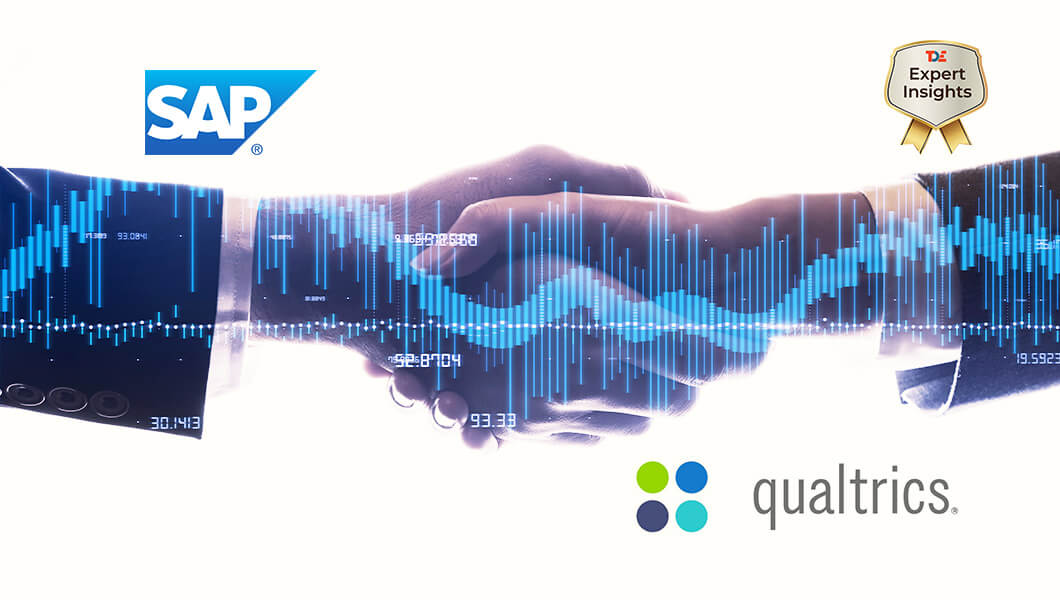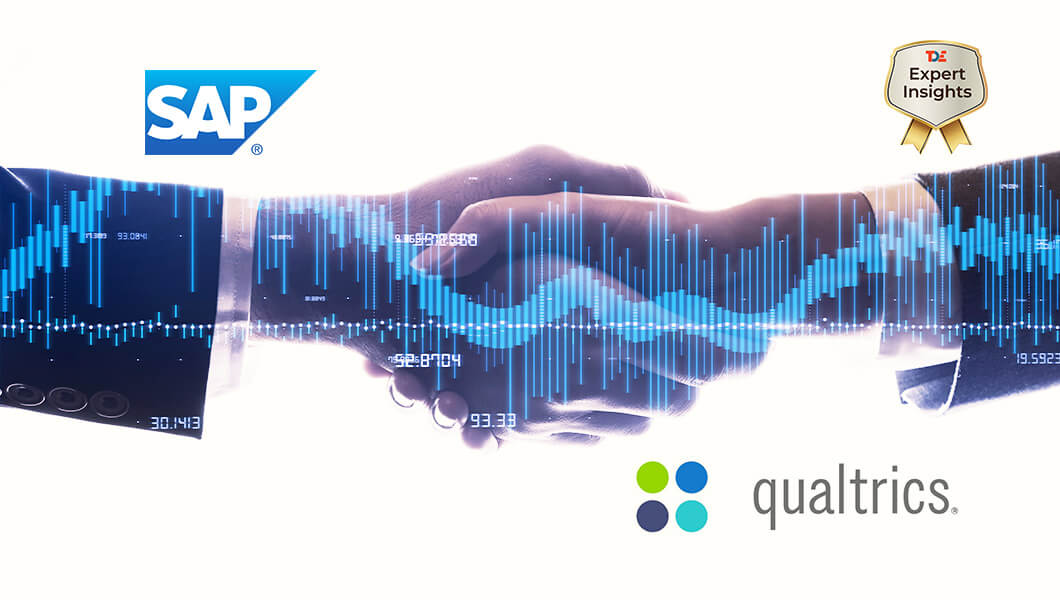 SAP CEO Bill McDermott and Qualtrics CEO Ryan Smith join hands to combine operational and experience data to enhance the enterprise of the future. Here, Balaji Sreedhar, AVP ICT Practice – Consulting & Strategy at MarketsandMarkets™ weighs in on what this means for the Customer Experience Management market expected to reach USD 16.91 billion by 2022 at a CAGR of 23.1%
Amidst investor confusion, SAP is expected to further expand its ERP / CRM business with the acquisition of Qualtrics, the leading Customer Experience Management solution provider.
The acquisition has come as a surprise for many, as the Qualtrics IPO had witnessed a huge demand and was already 13 times oversubscribed. However, Qualtrics chose to be acquired with an aim to reshape the entire Customer Relationship Management (CRM) ecosystem. Following completion of the acquisition, Qualtrics is expected to be a part of SAP's Cloud Business Group.
It would be interesting to see how SAP levels the synergies between its traditional on-premises CRM business model and Qualtrics' cloud-based Customer Experience Management (CEM) model in gaining an edge over its competitors Salesforce and Oracle.
SAP has completely transformed itself from a database provider to a leading provider of high-end software applications, cloud services, and business networks. The tech giant has been a long-term investor in emerging technologies, which is evident from its USD 8.3-billion acquisition of Concur Technologies, a US-based provider of travel and expense management services, in 2014. SAP focuses on operational data. However, their data does not provide significant insights into customer experience. With the acquisition of Qualtrics, SAP aims to reshape the enterprise application software industry by combining operational and real-time customer experience data.
Our research on the CEM market has indicated that the industry is expected to reach USD 16.91 billion by 2022, at a CAGR of 23.1% from 2017 to 2022.
Qualtrics projects a substantial growth over 40% year-on-year (YoY) in 2018 despite having a modest go-to-market (GTM) strategy. SAP, on the other hand, has been at the forefront of its GTM strategy, while registering a significant 41% YoY growth during 2018 in cloud computing sales. Hence, the combination of SAP and Qualtrics will complement their individual growth strategy coupled with a huge market presence.
According to MarketsandMarkets™ point of view, SAP is enabling organizations by providing them with integrated solutions to reduce costs, complexities, and other overheads in their IT infrastructure. The company's mergers and acquisitions strategy is helping it to achieve inorganic growth to further increase its revenue, expand customer base, and enhance its leading position in the global CRM market.
Qualtrics is a global pioneer in providing experience management (XM) software that collects feedback and data across vital areas of a business. The Qualtrics XM Platform is used by more than 9,000 enterprises, including more than 75% of the Fortune 100 companies, across the globe. The acquisition of Qualtrics will help SAP in better understanding customer sentiments in real time and driving its underlying cloud business. Hence, the combined entity of SAP and Qualtrics makes a compelling case for organizations to choose it as their preferred technology partner in the CEM environment.
Related
Our Digital Disruptors