Hitachi Vantara Announces Improvements to its Unified Compute Platform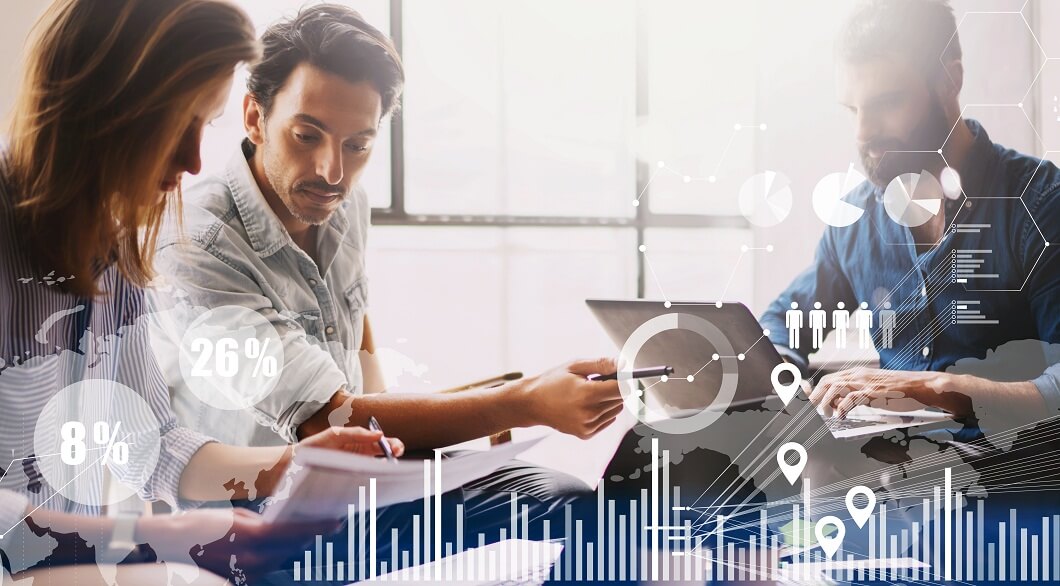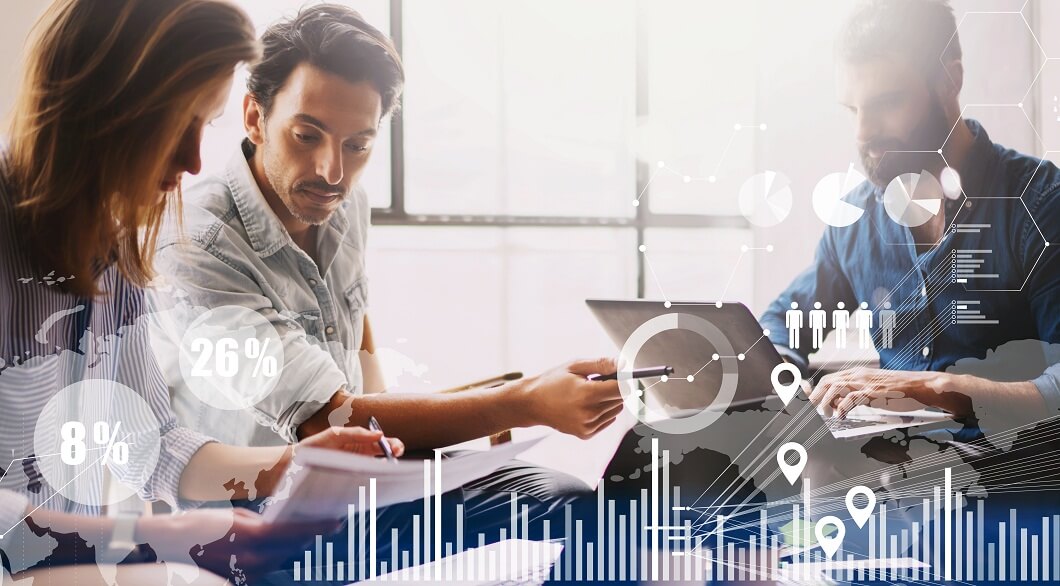 Improvements launched at NEXT 2018 event, which brought together leading data-driven innovators; first all-NVMe hyper-converged system with new converged infrastructure server options, enhanced automation and application solutions for digital businesses, advancements across Hitachi Content Platform (HCP) Portfolio will enhance performance of the unified compute platform
San Diego: Hitachi Vantara, a wholly owned subsidiary of Hitachi, Ltd. launched in 2017, unveiled new technology enhancements and partnerships to help enterprises maximize the value of their data at NEXT 2018, the company's second annual user conference.
The event brought together data-driven innovators, who have lead digital transformation in their industry with clear insights drawn from data to make the right decisions. Business leaders envisioned what's next for their data in IT, operational technology (OT) and the Internet of Things from Hitachi and their partners.
Importance of Deriving Value out of Data
With the internet generating vast amounts of data, and AI now allowing organizations to gain actionable insights from this data to grow their revenues by at least 10%, Hitachi Vantara's new solutions help enterprises modernize their data centers, simplify and accelerate their cloud initiatives, enhance data governance and use IoT and analytics to improve maintenance and repair operations across multiple industries.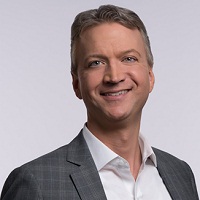 "In today's data-driven economy, organizations that are slower to adopt digital strategies will find it challenging to compete and stay relevant," said Brian Householder, CEO at Hitachi Vantara. "Hitachi Vantara is a data company that gives our customers the combination of trusted solutions and expertise to deliver a return on data at every step of their digital journey."
Hitachi Vantara's expertise in OT, IT innovation and domain expertise helps them deliver infrastructure and analytics technologies for businesses along the entire data journey of storing, enriching, activating and monetizing data for maximum benefit wherever it's located. It aims to help data-driven leaders find and use the value in their data to innovate and reach outcomes that matter for the enterprise and develop new revenue streams and lower the costs of business.
With this aim, Hitachi Vantara announced the following advancements to its suite:
1. Enhanced Infrastructure Portfolio and Expanded Intelligence and Automation to Drive Data Center Modernization
Hitachi Vantara announced advancements across its IT infrastructure portfolio that help customers modernize their data centers as part of their digital transformation strategies. These enhancements include Hitachi's first all-NVMe converged system delivering dramatically improved performance and efficiency for customers of Hitachi Unified Compute Platform HC (UCP HC) hyper-converged systems. Hitachi also introduced smart data center intelligence and automation for self-optimizing data centers. These advancements can lower data center costs with intelligent SAN optimization, automated provisioning and AI-based cooling optimization.
2. IT Infrastructure Portfolio now with Updated Converged and Hyper-converged Systems, Enhanced Applications Support
The all-NVMe hyper-converged system and new scale-up converged infrastructure server options that offer enhanced automation and application solutions will speed up the time to market for digital businesses.
The all-NVMe hyper-converged system will improve performance and efficiency for Hitachi Unified Compute Platform HC (UCP HC) customers. Additional converged infrastructure server options, functionality and applications infrastructure solution updates expands the capabilities of Hitachi's solution portfolio to address any workload, at scale, in today's multi-cloud environments.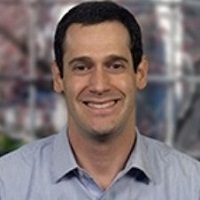 "As more enterprises embark on data center modernization initiatives, they're looking to leverage hyper-converged infrastructures for greater flexibility, increased agility and simpler deployment and management," said Mike Leone, Senior Analyst, Enterprise Strategy Group. "Hitachi Vantara's continued investment in its core infrastructure products and technologies, such as the new all-flash NVMe hyper-converged system, will play a significant role in ensuring organizations are realizing the full value of their hyper-converged platforms for driving digital transformation and 'cloud-like' IT."
(a.) Enhanced Converged and Hyper-converged Portfolio
The Hitachi Unified Compute Platform (UCP) family of converged, hyper-converged and rack-scale systems provides customers with simplified platforms of pre-tested and validated compute, network and storage that are fast to deploy and easy to manage and expand based on changing business requirements. Enhancements to the UCP portfolio include:
Hitachi Unified Compute Platform HC (UCP HC) hyper-converged infrastructure appliance series will include a new all-flash NVMe UCP HC V124N system providing high-storage density and capacity in a low-latency 1U form factor housing up to 12 NVMe SSDs (up to four ultra-fast Intel 3D XPoint-based Intel Optane SSDs for cache and eight NVMe SSDs for capacity), delivering a total raw capacity of up to 72 TB. It is designed to address the needs of customers requiring higher IOPS and ultra-low latency for applications like real-time analytics, stock trading, fraud detection and online transaction processing (OLTP). The all-NVMe hyper-converged system will offer customers dramatically improved performance and efficiencies with a higher ROI by delivering hundreds of thousands of IOPS at sub-millisecond response time, for a 3X increase in IOPS performance and 4X lower latency compared to the prior all-flash UCP HC system.
Hitachi Unified Compute Platform Advisor (UCP Advisor) IT management and orchestration software will include new deployment manager functionality that builds on the simplified, automated management and orchestration of UCP Advisor. With automated, rule-based deployment and validation software, the UCP Advisor deployment manager automates hundreds of manual tasks and can reduce deployment times from multiple days to as little as a few hours.
Hitachi Unified Compute Platform CI (UCP CI) systems include new support for Hitachi Advanced Server DS7000 series servers for the most demanding scale-up workloads, including SAP and Oracle environments, and the Hitachi Advanced Server DS225 with NVIDIA Tesla GPUs for specialized graphics needs including VDI, CAD, collaborative workplaces and advanced analytics. These new options provide a flexible, low-risk path to modernizing data center infrastructure for a broad set of enterprise applications. New mix-and-match server options increase server flexibility and density to address different environments, use cases and applications.
Hitachi Unified Compute Platform RS (UCP RS) is a rack-scale system designed to simplify the deployment of an agile data infrastructure at scale. UCP RS adds support for the Hitachi DS225 server with NVIDIA Tesla GPU for workloads requiring advanced graphics capabilities.(b.) Expanded Applications Infrastructure Optimization for Databases
Hitachi Solution for Databases, powered by UCP systems, expands customer choice for both optimizing and scaling performance of the data infrastructure in critical Oracle environments.
Oracle Enterprise Data Warehouse (EDW) optimization is enhanced with the addition of Hadoop as an offload target. By allowing cold data from a production Oracle EDW to be offloaded to Hadoop, the data set is reduced, resulting in improved EDW performance and lower software licensing costs by minimizing the number of licenses needed for primary database data.
The ability to offload Oracle EDW data to MongoDB and now Hadoop, based on Hitachi Unified Compute Platform RS (UCP RS) and Pentaho Data Integration, delivers an infrastructure solution that can blend data from a variety of disparate sources – whether the data is structured as in an Oracle Database, semi-structured as in MongoDB, or from unstructured sources such as social media and web content – to provide a more complete view, find correlations and accelerate time to insight.
In addition, Oracle customers deploying the most mission-critical, high-performance database and application environments can now use UCP CI configurations with Hitachi DS7000 series servers to provide the scalability and performance that modern digital businesses require.
Hitachi Solution for the SAP HANA Platform now gives customers greater choice and simplified management through newly certified SAP HANA appliances based on Hitachi UCP CI with Hitachi DS7000 series servers, and enhanced management integration via Hitachi storage and server adapters for the SAP HANA Cockpit.
UCP CI configurations with Hitachi DS7000 series are also planned to support a broad range of virtual infrastructure solutions, including Virtual HANA (vHANA) and other VMware-based workloads.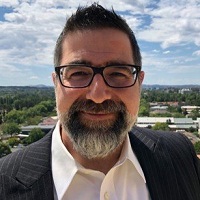 "Hitachi Vantara is committed to providing customers of our IT infrastructure products and solutions with the latest technology innovations to address their evolving business and data requirements with new levels of efficiency, agility and management simplicity," said Bob Madaio, VP of Infrastructure Solutions Marketing at Hitachi Vantara. "With these latest advancements across our leading converged and hyper-converged systems portfolio, we continue to provide customers with an unmatched choice of optimized systems and validated solutions to maximize ROI and unlock data-driven insights for better business outcomes."
Improved Data Governance, Protection and Security Optimized for Multi-cloud Environments
To help businesses control how their data is stored, protected, governed and accessed across workloads and in multi-cloud environments, Hitachi Vantara introduced updates to its Hitachi Content Platform (HCP) portfolio. HCP's modernized file services makes sensitive data tamper-resistant with the latest governance capabilities, including compliance enforcement in the public cloud, data retention enhancements and protection against cyber security risks.
HCP is an object storage platform that intelligently manages data as a key business asset and governs it with integrated security to reduce compliance risks. The new updates expand the capabilities of the HCP portfolio to help customers improve business productivity by making information available to users with strengthened security and data governance, while also helping to reduce costs across private and multi-cloud environments. HCP brings the ability to enterprises to own and control how their data is stored, protected, governed and accessed, be it on the on-premises storage platforms or multiple public cloud deployments.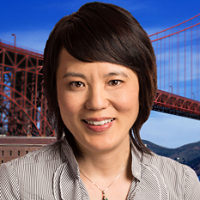 Linda Xu, VP of Emerging Solutions and Cloud Services Marketing at Hitachi Vantara said, "The latest innovations to the Hitachi Content Platform portfolio allow customers to better govern and protect their data in a multicloud environment while helping to accelerate productivity from the data center to the edge. As organizations' cloud, governance and data accessibility requirements continue to evolve rapidly, HCP provides a highly adaptive, massively scalable and cost-efficient cloud storage platform that helps businesses organize their data, extract intelligence and safely share it with a globally dispersed workforce, all through a single point of visibility and control."
(a.) Cloud optimization
HCP can consolidate multiple application workloads onto a single platform, enabling enterprises to centralize their data, inventory it and determine the best location to store the data based on cost, sensitivity or value – on premises, in the cloud or both. The latest innovations to HCP include:
Cloud-native compatibility: HCP now adds even stronger compatibility with the industry-standard Amazon S3 API. This allows HCP to support new application requirements and an expanding ISV application ecosystem. Organizations can now use HCP with leading big data applications to deliver significant cost savings by offloading content from tier-one storage.
Flexible deployment options: In addition to software-only and appliance models, new support for VMware vSAN allows HCP to be run in hyper-converged environments such as Hitachi Vantara's Unified Compute Platform (UCP) to ensure availability, performance and reliability.
Enhanced performance monitoring: With Hitachi Content Monitor, organizations can aggregate and visualize system metrics from multiple HCP clusters into customizable dashboards. This is essential to organizations when managing and governing data at scale and using the delivered insights to maintain optimal performance.

(b.) Data Governance to Reduce Risk in Multi-cloud Environments
HCP is an intelligent object storage platform based on robust compliance features, metadata-driven classification, indexing and full content search designed to lower compliance costs associated with ever-changing regulations, such as the General Data Protection Regulation (GDPR). HCP makes sensitive data tamper-resistant with the latest governance capabilities including:
Compliance enforcement in the public cloud: New Amazon S3 extensions allow the use of HCP compliance capabilities, like retention and privileged delete, for application data ingested via the Amazon S3 application programming interface (API).
Retention enhancements: Improved event-based retention to align with stringent requirements such as DoD 5015.02-STD – Electronic Records Management and SEC17a.
Replication before tiering: Enhanced tiering-automation capabilities provide a global data protection level across multiple sites and improve data durability, optimize capacity and reduce costs.
Protection against cyber security risks: Regular third-party security audits and continuous, incremental updates to stay ahead of the latest threats.(c.) Modernizing File Services at the Edge to Improve Productivity
Updates to Hitachi Content Platform Anywhere (HCP Anywhere) extend the boundaries of the digital workplace to deliver sync-based file services at the edge. HCP Anywhere allows organizations to replace traditional file servers with cloud file storage or cloud home directories. It extends file-sharing data services from core data centers to remote and branch offices and end-user devices. This improves both collaboration and productivity, and enhances data protection against device failure, user error and attacks such as ransomware. The new release of HCP Anywhere includes the following enhancements:
Cloud file services: New HCP Anywhere Edge file services bring the innovative sync technology of HCP Anywhere for user devices to remote and branch offices. HCP Anywhere Edge is a cloud storage gateway option that helps right-size and consolidate file servers at the edge by keeping only active data in local storage while allowing easy access to large amounts of data from the private or hybrid HCP cloud in customers' data centers.
Native Microsoft Windows compatibility: HCP Anywhere Edge file services natively support Microsoft Windows SMB 2 and 3 to reduce management overhead and eliminate the complexity of integrating, updating, testing and supporting the latest Microsoft Windows updates.
File data protection: HCP Anywhere Edge provides advanced data protection and easy recovery from user error, device failures and cyber attacks like ransomware, while eliminating the need for traditional backups. It also simplifies and centralizes data protection and management for multiple-user and edge devices from a single point of management.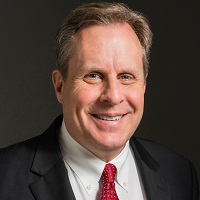 Jim Livingston, Chief Technology Officer at University of Utah Health talked about how HCP helped them, "Hundreds of thousands of people across the state of Utah and beyond rely on University of Utah Health for a broad range of healthcare services. Faced with an increasing number of systems producing an ever-growing pool of data, the IT department needed an agile solution to ensure its data centers could support the organization now and in the future. The new HCP-enabled software-defined environment means we can support growing data volumes without having to invest in additional hardware. We've seen a tenfold decrease in storage costs, despite storage growth across the organization. We now have the data center efficiency and agility we need to support innovation and future changes within the health care sector."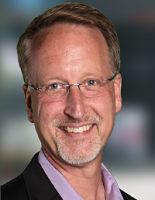 Mike Fuhrman, Chief Product Officer at Flexential said, "At Flexential, we are a proud Hitachi Vantara Cloud Service Provider Partner and rely on Hitachi Content Platform (HCP) as the foundation for delivering secure and cost-effective content services for unmatched reliability in delivering backup, archive and data governance to our customers. By bringing together object storage, file sync and share and sophisticated search, our use of HCP creates a tightly integrated, smart cloud storage solution with unique data protection capabilities powered by our people and expertise."
Expanded Lumada Portfolio Includes New Applications for Intelligent Maintenance and Repair
Based on highly accurate, prescriptive and predictive algorithms, the new Lumada Maintenance Insights solutions helps anticipate breakdowns and guide them on necessary maintenance repairs, improving operations and avoiding equipment downtime. New applications powered by Hitachi's Lumada, incorporate cutting-edge machine learning models that can be rapidly customized for specific environments. Lumada provides modular platform technologies, applications and professional services expertise that enable organizations to adopt IoT with confidence.
AI
cloud optimization
cloud-native compatibility
converged infrastructure server
data
data centers
data governance
digital transformation
edge computing
GDPR
Hadoop
HCP Anywhere Edge
Hitachi Content Platform
Hitachi Vantara
hyper-converged systems
Internet of Things
IT
Lumada
Mongo DB
multi-cloud environments
NEXT 2018
operational technology
Oracle Enterprise Data Warehouse
Pentaho Data Integration
ransomware
SAP HANA
unified compute platform
VM-ware
Data Analytics & Dashboards
DX Management
Healthcare
IoT, AR & Wearables
IT
Manufacturing
Marketing
Related
Our Digital Disruptors