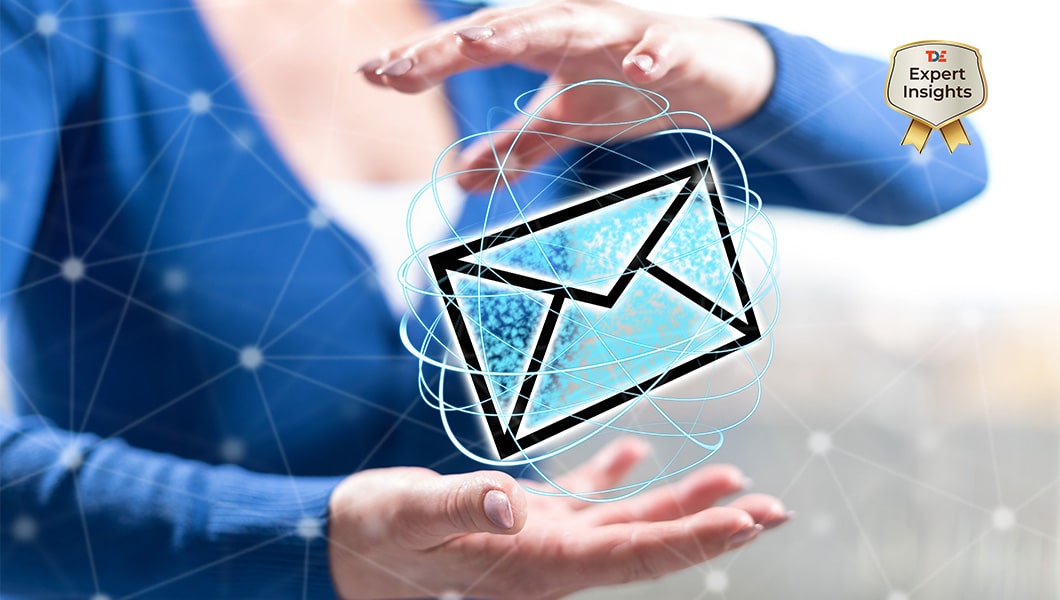 Direct mail marketing practitioners are wary to bring in technology transformation to their complex operations. However, Chris Nolan, CEO at KleerMail makes a five-point pitch as to why it's critical for decision-makers of marketing teams to choose to come out of the legacy rut to track unprecedented ROIs from their activities
Direct marketing transformation is crucial to optimizing direct mail ROI, team structures, and operations to meet today's demands for increased personalization and responsive direct mail strategy. But, while direct marketing is ripe to benefit from transformation, many organizations feel their operations are too complex to even consider undertaking it.
Using legacy, offline direct mail systems that de-emphasize testing and content personalization, marketers must work harder executing manual operations and communicating with teams to drive better results. A transformed direct mail platform / operating model delivers better results while also easing the labor and stress placed on direct mail teams. Cutting-edge organizations looking for better processes and personalization are investing in transformation and it's paying off.
Here are five reasons why savvy marketing executives are marching past their legacy direct mail operations and concerns to step into the world of direct marketing transformation:
1. Legacy Direct Mail & Digital Transformation: Side by Side
Digital transformation does not replace or eliminate the traditional phases of executing a direct mail program through a legacy operating model, but it automates and optimizes them for executional efficiency and maximum ROI.
Where legacy models rely on manual operations, extensive communication and coordination, digitally transformed operations leverage artificial intelligence, automation and integration to support marketers and their quest for delivering relevant, timely direct mail content at a greater velocity.
Traditionally, customer and offer data, print assets, and variable data and personalization requirements are managed by an agency, or handed off to a vendor. Direct marketing automation technology dynamically versions direct mail, while artificial intelligence reviews proofs, and distributes marketer-approved, print-ready content to the ideal vendor at the optimal time and cost.
Within the legacy model, marketing strategists and analysts looking to test direct mail formats, offer and personalization strategies are stymied by lack of access to historical format options, costs and timing. When direct marketing is transformed, those strategists have on-demand access to an expansive direct mail library and can forecast investments and implement new testing campaigns from their desktop.
Or, consider how management, frequently frustrated by minimal access to operational reporting can now turn to real-time, on-demand reports that let them set internal benchmarks, actively monitor team, vendor and agency performance, and compare program investments versus return.
And the list goes on.
2. Centralized Teams & Workflows
In many organizations, the campaign lifecycle is executed by decentralized teams organized by brand and product line, following processes and standards specific to their group.
These fiefdoms need to be centralized to lower costs, promote consistency and let the organization consolidate and manage direct mail program activity. Then the enterprise sets and controls standards, protocols and best practices that create operational efficiencies and increase shared learning.
3. Shifting Past Manual
Direct marketing transformation also lets marketers shift past the manual offline processes. This is a serious point of differentiation, as digitally transformed processes leverage automation and artificial intelligence to streamline execution, saving teams a lot of time and frustration. For example:
Right now, you're most likely starting from scratch and determining budgets each time a new program is being developed. Ideally, you should be able to access historical campaign costs and performance on-demand.
Data operations and hygiene are also often executed manually, or outsourced, but this can be easily improved by enabling automated data workflows to validate postal address hygiene, and merge and validate customer, offer and campaign variables prior to sending to print vendors.
Manually versioning content based on customer segments adds time and complexity to both creative development and quality control. Dynamically versioning content not only improves your speed to market, it vastly improves your ability to personalize content.
All this variation requires rigorous quality control, another tedious time sink when variable content and vendor proofs must be reviewed manually. Instead, teams can leverage artificial intelligence to ensure quality control in a fraction of the time.
4. Putting Tech to Work
Technology infrastructures can also limit marketers' ability to generate dynamic and personalized content at scale.
Direct mail has historically been a low-tech affair. Customer, offer and campaign data are often stored in disconnected databases. Static creative assets are stored in shared network drives and all these project inputs are shuffled around internally through email or a project management tool. It's a labyrinth where a lot of marketing dollars have been lost.
In contrast, a centralized direct marketing platform supports data hygiene and personalization at scale for direct mail and provides marketers on-demand access to a historical library of campaign costs, segmentation strategies and brand-compliant direct mail formats and creative. All communication – whether manual in a chat or automated alerts – takes place in one location organized and accountable.
5. The Big Picture
Marketers using legacy operating models are:
Likely getting mail in market in 3 to 6 months.
Increasing budgets 30 to 40% by outsourcing.
Mailing generic or undifferentiated content.
Struggling with omnichannel marketing strategy.
When they transform their direct marketing operations they are:
Getting to market in as fast as 1 week.
Significantly reducing budget and reliance on third-party vendors.
Enhancing personalization to drive two to three times increases in engagement.
Seamlessly integrating direct mail with other marketing channels.
When some marketing decision-makers look at digital transformation, they see a minefield of internal hassles and hurdles complicated by different teams and interests they must cross to get there. Which is exactly the point. Those existing operations make their own case for improvement when the options become clear. Digitally transforming direct mail operations also transforms marketers' day-to-day lives, pulling them out of their legacy rut and putting them on a clear, single track to greater results and ROI than they ever thought possible.
Related
Our Digital Disruptors