CIOs Share their Takeaways from Leading Digital Revolutions at Enterprises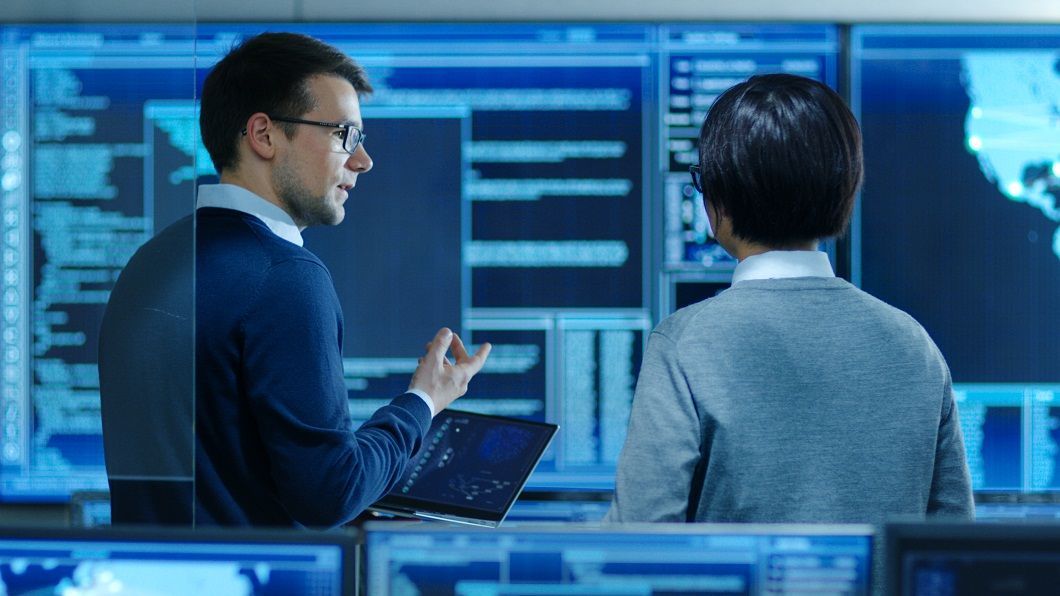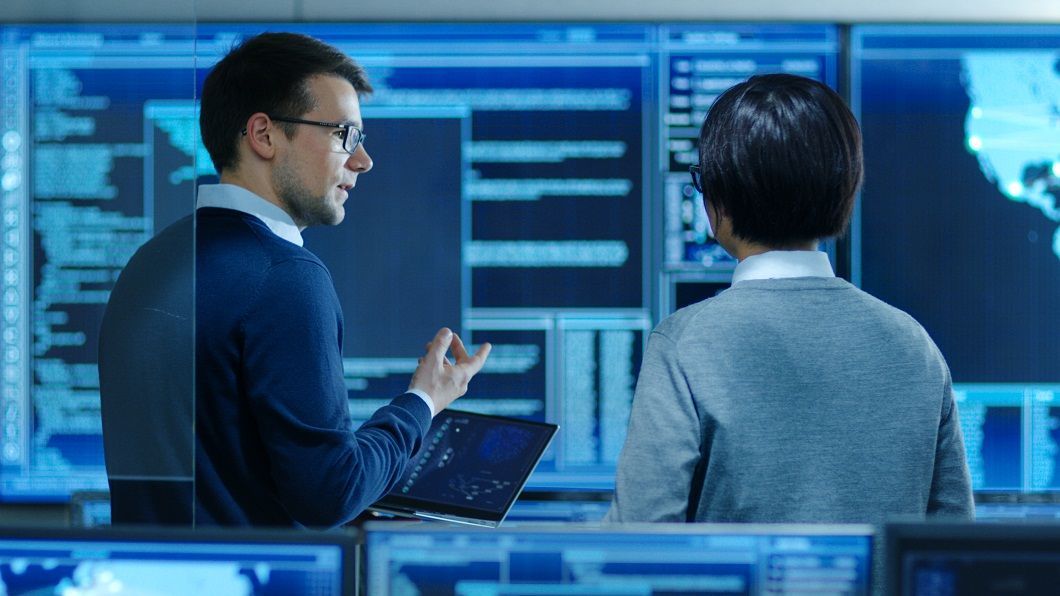 The path to digital transformation is unique for every enterprise. Implementing a successful digital transformation (DX) strategy involves more than just digitalizing isolated functions and processes. It requires a complete resetting of an organization's business model to one that is driven by agile and collaborative operations.
A digital enterprise is all about making information mobile. Professionals will be able to access not only company data, but customer and vendor files through interconnected cloud networks, and applying analytics tools and techniques to take more informed decisions.
With the CIO's role now including initiating shared services, e-commerce, digital changes for every function, here's what five CIOs have to say about their experiences leading digital revolutions in their organizations. These takeaways from 2014 still hold as a best-practices reckoner for those starting on their digital journeys:
Chris Perretta, former CIO at State Street and presently CIO at MUfG Americas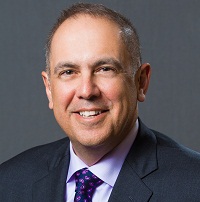 "In the old days, you built systems in functional towers, based on what process you need to automate and what function you need to do for the business. Today, it's more a philosophy of how work is going to get done. The employee of the future is going to be different than the employee of the past. As we get more sophisticated, the type of data we share with clients is not unlike how manufacturers share logistics data with their customers."
State Street has a cohesive data-building application that allows its workforce to map the transition of a transaction from the beginning to an eventual payment. This helps employees to respond to customer queries about their accounts at any time of the day and from any centre they are located at. Perretta says, "We track every transaction, every person and process who touches the transaction as we process it around the world. Clients can relate their data to our data, making this a cornerstone application for building a more digital enterprise."
Takeaway: Digital needs to be a unified, rather than a siloed approach.
Mojgan Lefebvre, CIO at Liberty Mutual Insurance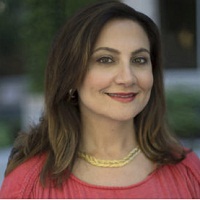 "The one thing that comes in and absolutely disrupts industries is giving the end-user customer, consumers, the ability to do anything and everything they want on their mobile device.  Today, consumers expect to interact with any service the way they do with Amazon.com – from their smartphones, with no need for paper and no need to physically interact with a person or place." Liberty Mutual Global Specialty has implemented new document management systems, building in capabilities to buy and sell business documents over the cloud in its global market. It is also revisiting some APIs, and has digitized the complete customer journey from finding a suitable insurance product to generating the policy document.
Lefebvre says, "We don't say we have to digitize everything. We try to look and see what makes sense and where the value is. The hardest thing is knowing what the right business moves are, the new business models emerging and how you should engage with your customer."
She adds, "CIOs should also highlight the impact digital is having on other industries. If the CEO looks around and sees how other industries have been disrupted and companies have gone out of business, because customers have leveraged other technology or business models, they'll get it."
Lefebvre ensures that she and her team spend time understanding millennial needs and how they are expected to disrupt the market as they know it.
Takeaway: Know your customer to create the right digital processes to meet business goals.
Ray Voelker, former CIO at Progressive Insurance and presently Advisory Board Member at Mirantis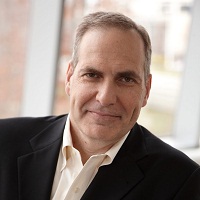 "There's been a change in momentum of technology development. I'm going to spend a ton of money making sure that everything we do is compelling on mobile devices. If we don't do that, I do think that we will fail." He elaborates further, "In the early 1980s, when banks built ATM networks, those investments had to be made. But today, there is no longer any competitive advantage to having the technology. It's gone from cutting edge to table stakes. Nobody runs commercials saying, 'Hey, come to our bank – we have ATMs. CIOs are facing the same challenge with today's emerging technologies."
Progressive Insurance has created the Snapshot tool, which lets them track a driver's behavior and driving habits. This, in turn, helps the tool customize insurance rates base on its comparison to their existing peers on the database. Creating this technology required Progressive to store and analyze real-time data for using algorithms to give the pricing. As far back as 1990s, Progressive had also launched automated underwriting. He mulls, "IT didn't know just how happy times were when there was nothing much to worry about as long as you had Internet Explorer and a fast Internet connection."
Voelker adds, "To get to the truly digital enterprise, virtually every consumer-oriented company needs to take all that business logic that is digital and locked up in our legacy systems. Moving the business's logic into an API form makes it possible to mash together applications, so that Progressive can create a mobile app that gives its customers roadside services or renter's insurance from Progressive partners, without making the customer leave its app. It sounds straightforward, but it's not the way legacy systems are constructed."
He advises, "CIOs have to show CEOs the data that makes the digital story compelling. Build a presentation showing how rapidly transactions are shifting from the traditional web to mobile platforms, the technical diversity of those mobile platforms, and what it costs to keep up with that diversity."
Takeaway: Unlock the digital potential in legacy systems.
Thaddeus Arroyo, former CIO at AT&T Services and presently CEO with AT&T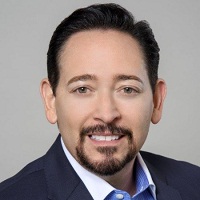 "Mobile phone carriers – on the front lines of the smartphone revolution but also dealing with physical networks, products and customer interactions – are under intense pressure to be digital. I talk about the digital-physical blur in the way physical products are becoming digital services. Being a digital enterprise means creating a consistent experience across digital and physical channels. To get there, you must weave a digital golden thread that seamlessly extends through the enterprise."
AT & T ensures they have comprehensive profiling for all their customers with contextual information, so that any customer-facing employee is aided in their interactions. Arroyo adds, "Our sales representatives carry mobile devices, and these must have up-to-date information on the customer, compiled from customer service updates, previous interactions in stores and even correspondence via social media. AT&T home technicians need a different view of the same information, and call center agents should have yet another slice of it. AT&T hopes to have 80 percent of customer interactions happen in a digital form by 2020, up from just over 47 percent today.
"The lines between technology and what we do with our business are going to continue to blur. The first [step] is pulling down the barriers within the organization itself and really driving collaborative teams. Digital business is a team sport. The CEO's vision determines the focus, and collaboration comes from that."
Takeaway: Consistent experience across all digital and physical customer touch points.
Diana McKenzie, former CIO at Amgen and presently SVP & CIO at Workday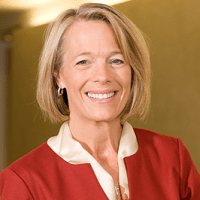 Billion-dollar biotech enterprise Amgen looks upon digital as a means to reach its customers in a better way. Says Diana, "Technologies like electronic health records, wearable health-monitoring devices and cloud computing are creating an opportunity for a company like Amgen to participate directly in that patient-physician and payer space that didn't necessarily exist for us five years ago. Healthcare is the industry most affected by digitization, because of how it breaks down long-standing industry silos.
Amgen is aiming at mapping data from their numerous clinical trial databases with that of electronic health records and apply algorithms that throw up models that healthcare industry can use to know patient reactions to medical treatments.
Diana shares the challenges in this, "When I'm together with my peers at payer/providers, at service companies, at life sciences organizations, the No. 1 problem we all say we could work together to solve is the data interoperability issue."
Other initiatives Diana is working on for Amgen include mobile access to sales data analytics, implementing video chat applications for real-time interactions with doctors for query resolutions on Amgen products.
McKenzie explains, "Amgen's internal operations are completely automated, though we are only 25 percent down the path to providing the staff with new digital tools, such as data analytics for salespeople. Meanwhile, Amgen has is working toward delivering the data-driven, personalized patient care scenario. We are as much an information company as we are a drug company. A CEO who sets a digital vision makes it easier for the other C-level leaders to collaborate on it."
Takeaway: Data is the Holy Grail to drive enterprise growth.
Amazon
Amgen
AT&T
CIO
data interoperability
document management systems
Electronic Health Records
Liberty Mutual Global Specialty
Progressive Insurance
real-time data
State Street
Telecom
IT
Supply Chain / Logistics
Related
Our Digital Disruptors