Interview with Neil Kinsley, CEO and Managing Director at Medici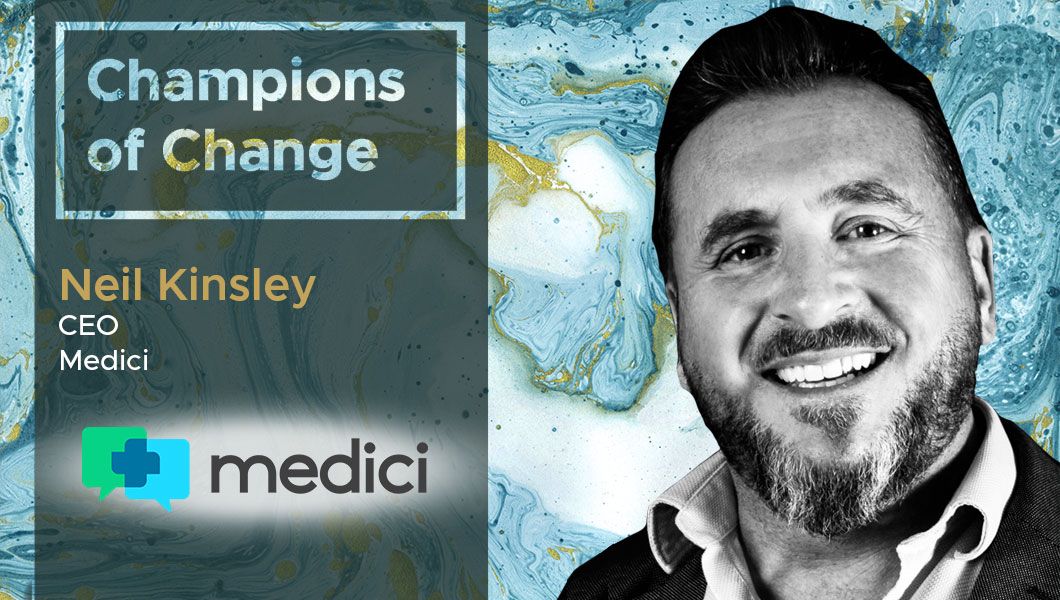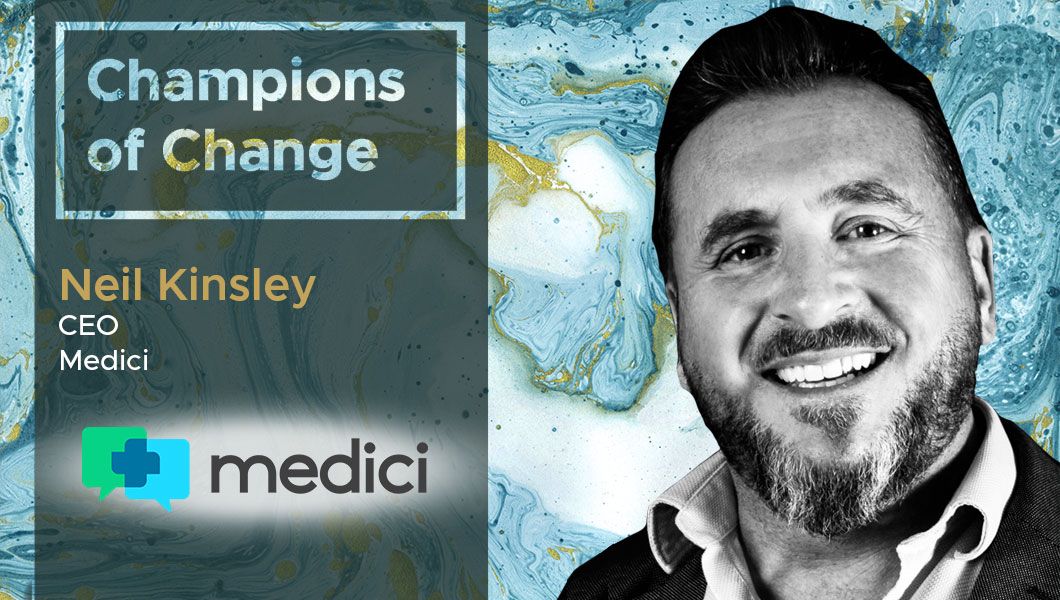 In this interview, Neil Kinsley, CEO and Managing Director at Medici discusses technological trends in healthcare, instant messengers allowing direct (and sometimes unwanted) access to doctors, geographical and transport challenges, and the value of mobile apps. Neil has a background in the health care financing and insurance arena and joined Medici in 2017
TDE: Thank you so much for taking our questions! Tell us a little about your business and its history?
Neil Kinsley: Medici was launched 18 months ago and seeks to remedy the daily challenges faced by doctors. We believe that a nation cannot strive without the health of its doctors, so we spend all our time thinking about how we can make their lives better and introduce a greater level of work/life balance.
We built Medici to change the daily frustration and long hours that doctors spend in the office, by providing a secure and compliant platform that facilitates virtual consultation. We have eliminated the need to schedule appointments for low value office visits, providing a convenient structure for follow ups, refilling of prescriptions, all done outside of the consulting rooms.
TDE: What are your thoughts on the current pace of digital transformation in your industry? Do you feel overwhelmed with the prospect of introducing technology solutions to manage & streamline parts of your business?
Neil Kinsley: There isn't a day that passes where we don't see the introduction of new technology into healthcare. How new technology can support doctors and make their lives easier and more efficient is at the forefront right now. However, the way that the patient tends to access basic healthcare has remained the same. Wasted hours in a waiting room lead to inefficiency and call for a better solution.
TDE: What is the one technology trend within your industry that cannot be ignored?
Neil Kinsley: Undoubtedly, the trend that has been set by traditional Telehealth companies, where patients are seeking to gain access to clinical advice via alternate means. This is relatively new in South Africa. However, the rise of platforms such as Whatsapp has resulted in an increasing burden on doctors, who are messaged, even after working hours, with no real expectation of payment.
TDE: What has been the most significant technology integration/implementation so far, at your organization? Why? (could have impacted your employee efficiency, customer satisfaction, profit margins etc.)
Neil Kinsley: Geographical and transport challenges are often the reason for delayed care in South Africa, where people are not able to see a doctor when they need to. We have found a way to put patient and doctor together, ignoring those barriers. We strive to push health care access right to the patient, when it is convenient to do so. An onboard payment mechanism ensures for direct payment, as well as a clinical record and indemnity cover, providing peace of mind to both patient and doctor.
TDE: Do you have a dedicated in-house IT team? What are some of the challenges your IT team and employees faced before, during and after bringing in this solution? How did you resolve them?
Neil Kinsley: We have over 20 engineers spread across 12 countries around the world. Besides the time differences, the very real challenge is that we are developing tools and solutions that no one has ever developed. The biggest challenge is that there is a tendency to be pulled in many different directions as different users start to demand new features.
Very often these new features are useful to only a small group. We solved this by sticking to a rigid product and development roadmap that the entire company subscribes to. We identify our killer features for the year and we build them.
TDE: What's the internal technology challenge your organization aims to resolve in the immediate future? (could be internal workflow/workforce automation or having internal operations such as CRM, HR, Inventory powered by front end mobile apps)
Neil Kinsley: Right now, CRM, EHR integration and AI are some of the challenges that we are looking to solve before the end of 2019. We think we have a very clear understanding of both the challenge and the solution and we are excited to build these solutions out in the new year.
TDE: From an external viewpoint are you considering using mobility solutions/mobile apps to promote/sell your products online, or to promote/sell your products to your dealers and allow them to order online?
Neil Kinsley: Medici is already a smartphone app. Although we do have a desktop version, the vast majority of users utilise their smartphones to make use of Medici. We communicate and market within the app environment.
TDE: How do you keep yourself updated? What are some of the websites or magazines or apps that you subscribe to or read regularly?
Neil Kinsley: We are based in Austin, Texas. As a tech hub, we have access to many different publications, forums and resources that keep us up to date every single day. Our staff all share info within a common portal, thereby building up a repository of articles, research material and common interest publications.
TDE: What's your favorite social network – Instagram, Facebook, LinkedIn or Twitter?
Neil Kinsley: I spend at least an hour a day on LinkedIn. I connect with like-minded people all around the world and we share what we do with each other. Facebook is my second go to, where we will often share news stories and research articles relevant to our field.
For more DX insights follow Neil Kinsley on LinkedIn.
Related
Our Digital Disruptors