Digital Strategies to Draw Last-Minute Shoppers this Holiday Season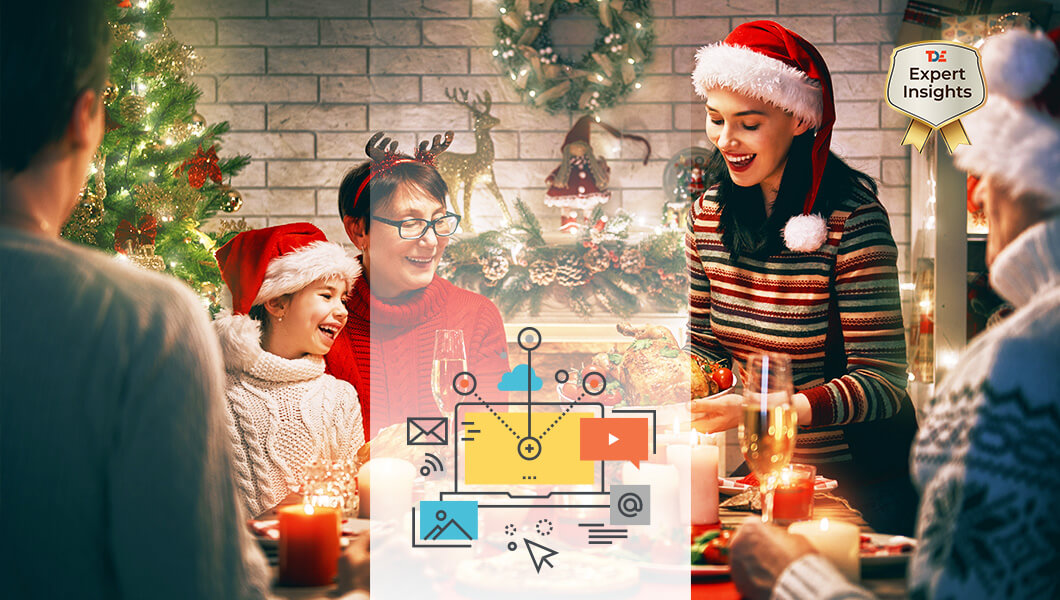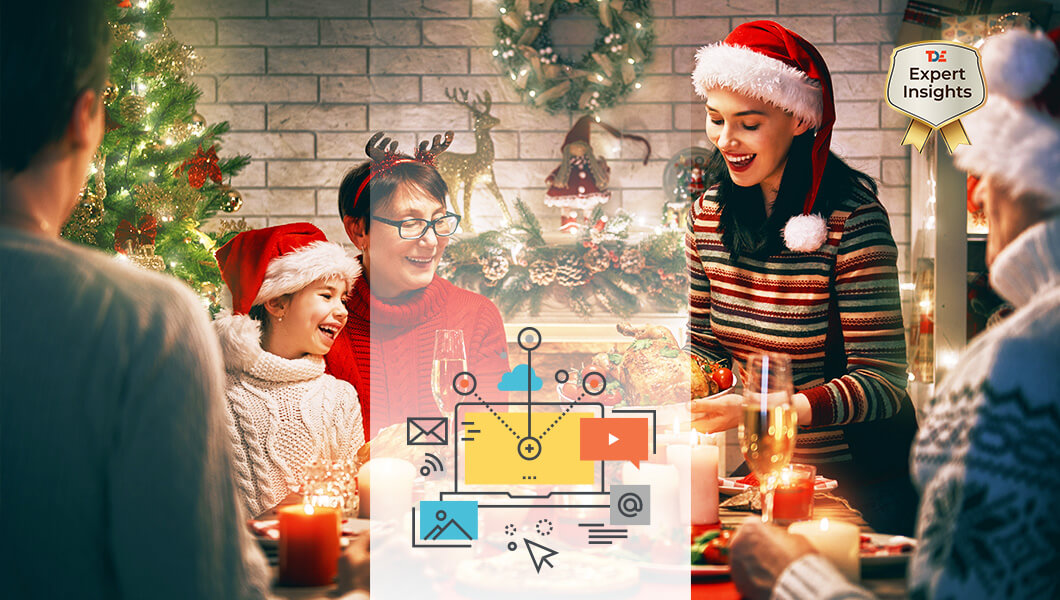 Holidays are a busy time for most businesses. PowerChord's Michelle Müller shares digital marketing trends that are changing how brands target and market to customers this holiday season!
The holiday shopping season is officially in full swing and sales are expected to be up 4.1% in 2018 according to the National Retail Federation. With Christmas next week, brands are knee-deep in holiday campaigns to drive sales and increase end of year revenue.
Although sales are up overall, Black Friday's in-store sales are down 9% from 2017 and brands are forced to be more creative with their advertisements and how they market to local customers using digital and mobile optimization.
As a creature of habit (and marketer), I continually catch myself paying close attention to the innovative way brands utilize digital marketing to get customers to convert – and this holiday season is no different.
Whether it's an expertly placed ad, eye-catching design or some clever copy, I'm always intrigued by how brands personalize their marketing online and in brick-and-mortar stores.
Here are some ways that marketers are using digital strategies to drive revenue and in-store footfalls.
Explore Geo-fencing and Hyper-local Strategies for the Holiday Season 
Geo-fencing is no longer solely relegated to cute Snapchat (RIP) location filters. Brands are now recognizing the importance of this tool more than ever and optimizing their apps for location-targeted, mobile marketing.
This technique allows you to set unique boundaries around brick-and-mortar stores and send targeted push notifications, text messages, or emails to customers once they step into that boundary.
A brand might also geo-fence a competitor's store and target their customers with relevant, in-the-moment ads.
Moreover, using geo-fencing allows brands to track exactly how many store visits a customer has each month, how long they stay in the store, what departments they visit, and what they purchase.
In other words, it's the perfect breeding ground for collecting insights and creating sophisticated, targeted local campaigns.
A good example of how far geo-fencing has come is Nike's new flagship store in NYC, which is open just in time for the holidays.
This season Nike is offering customers a slew of features through their app using geo-fencing.
From being able to pay for your items via "Instant Checkout" using saved credit card information (because who wants to talk to cashiers anymore) to "Scan to Try" where you can scan an item, select your size, and have it placed in a fitting room – all from your phone.
Using Weather-triggered Ads for Christmas
This season brands certainly understand the importance of appearing where their customers are online, which is why weather triggered advertisements are on the rise.
The use of real-time data enables marketers to personalize messaging quickly and effectively.
On Black Friday recently, DSW targeted customers with a weather-triggered email campaign based on location and real-time weather.
This level of personalization is exactly what customers want – they aren't just in the market for items anymore, they want experiences.
Another brand, Burton Snowboards saw an 11.6% increase in website conversions after using location services to recommend products based on the customer's real-time local weather.
Diageo, a producer of spirits, is putting a technological twist on more traditional advertising by placing weather-triggered ads at bus stops, parks, and subway stations. A trend you can use to your advantage for last-minute shoppers.
How to Exploit Augmented and Virtual Reality this Holiday Season
With AR / VR spend projected to reach $53 billion by 2022, it's no surprise that some businesses are getting in on the action now.
GOAT, a sneakerhead's reselling paradise, introduced a $10K Black Friday raffle campaign that encouraged customers to venture out into the real world.
The brand created geo-fences around their brick and mortar partners and historical sports sites across the city – gamifying the raffle process and engaging customers in a new way.
In order to redeem their entries, customers had to activate and share AR objects on social media.
GOAT's campaign not only increased brand awareness by implementing a completely innovative campaign, but it also increased foot traffic to their local dealers.
Macy's is also getting in on the VR game, utilizing technology to allow customers to visualize what a piece of furniture might look like in their space. This has resulted in reduced return rates and improved customer satisfaction.
Keeping tabs on your customers… and responsibly spreading holiday cheer
We know brands retarget customers online by tracking their online habits and purchases, but what's interesting is how these digital targeting techniques are now being used to appeal to shoppers during out-of-home (OOH) moments.
So, this holiday season, if you're wondering what marketing strategies are going to work for your brand or business, start thinking about what's catching your eye online or what advertising methods have caused you to click "purchase" or "where to buy".
As always, if you or your brand are considering using any of these techniques, be sure you get your customers to opt-in first, either by downloading your app or agreeing to text messages / emails.
While brand transparency might feel a little like getting socks for Christmas (uneventful, but necessary), it's still the ultimate key when marketing to your customers.
Related
Our Digital Disruptors