How to Align Marketing and Sales to Achieve Company Goals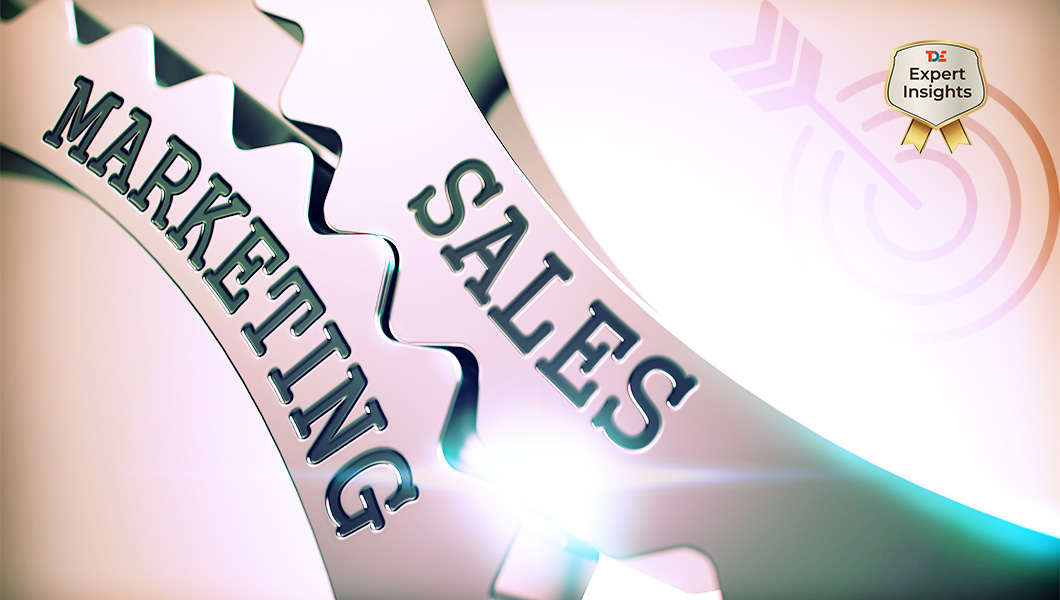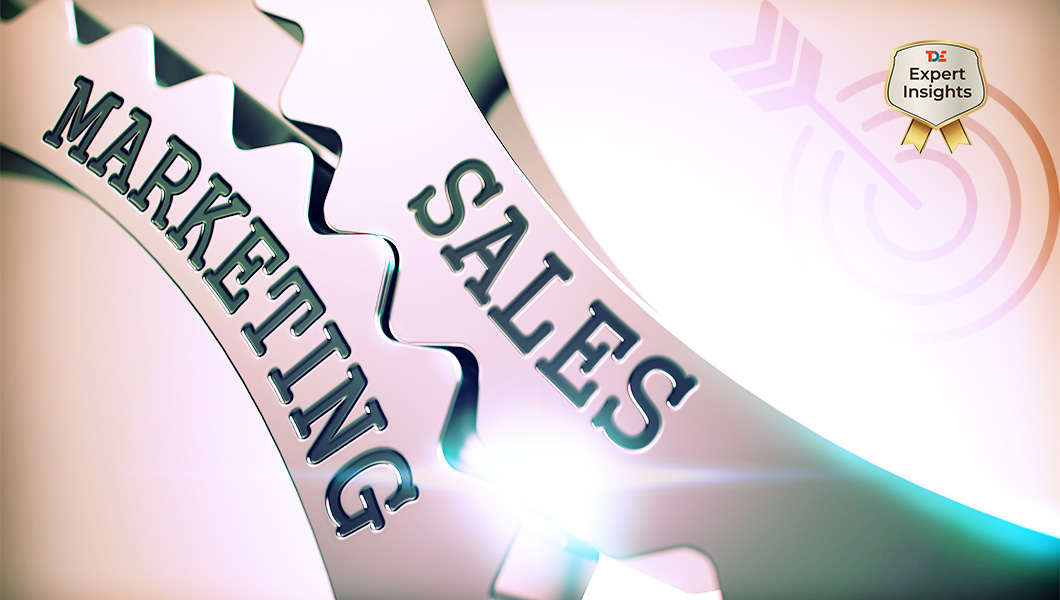 A recent survey by Conversica, an AI-based software for marketing and sales teams, indicates lack of alignment between these core enterprise functions. In this article, Rashmi Vittal, CMO at Conversica, offers tips on how organizations can bring these disciplines together to meet shared goals and explains the critical pivots will always be collaboration and trust with artificial intelligence to cement these different disciplines together
People are our most important business assets, but no human is an island. That means organizations must enable collaboration between their people and among teams. Only by doing so can they engender the exceptional teamwork that distinguishes the best companies.
The importance of cross-functional collaboration is particularly paramount. After all, different people and groups come to the table with complementary skill sets. When organizations bring those talents together to create effective strategies and processes, everybody wins.
The Goal – Align Marketing and Sales
Just consider the relationship between sales and marketing, one of the most vital ones from a revenue perspective. When there's tight alignment between these two groups, there is a direct line to company performance.
That's why as CMO, I forge partnerships with my own company's sales leaders and their teams. That helps ensure we're all working together to meet corporate goals.
Many businesses are working to do the same thing. The good news is that both sales and marketing teams at many businesses have a deep desire to be aligned. Conversica's recent survey of more than thousand Sales and Marketing professionals illustrates that fact. The survey aimed to determine how closely these teams work together and what could help the two teams to solve common pain points and make their relationship better and more productive.
A fair share of respondents view their sales or marketing counterparts as comrades-in-arms or partners with the split being 47% for Marketing versus 35% for Sales. A good 54% recognize their need for people and teams in the other discipline. And, half know sales and marketing are working toward the same company goals.
Meanwhile, 38 percent in marketing said there's perfect synergy between marketing and sales, and 27% of the sales folks see things that way.
The Challenge – Cross-Function Alignment
I'm a glass-half-full kind of person. And, these numbers indicate that while some are very optimistic about cross-function alignment, others are not. For example, 68 percent of sales survey respondents said relationships with marketing is good but could be better, while 3% say tense but workable and 2% say dysfunctional.
Our survey results indicate that the main source of the tension between sales and marketing involves timing. Many view Marketing as more strategic and focused on the future. Meanwhile, sales people are sometimes described as lacking an adequate attention span. And, the survey suggests they care more about the here and now than do their marketing peers.
Here are more specifics on these views:
58 percent of sales respondents said the top cross-function tension is timing
33 percent of marketing staff members agreed
25 percent of marketing people said marketers are more strategic
The Solution
What can executives do to help their teams work together to achieve company goals?
My experience tells me that the first thing they need to do is build trust. And, building trust requires people to open channels of communication to foster greater collaboration and transparency.
Team members from both sales and marketing – or any other departments, for that matter – must understand that failure to meet targets is a shared responsibility. And, meeting targets requires a cross-functional array of superpowers.
Knowing who possesses what superpowers is key. It also helps if you have a sense of each group's and person's kryptonite. When businesses establish processes and tools to build trusted relationships among sales and marketing, they enable such understanding. That translates into building better relationships and experiences for prospects and customers.
This is a challenge, but the right technology can make it much easier. In fact, we've seen that solutions based on AI, like our conversational AI assistants, can more tightly align sales and marketing.
Conversica
's own research shows that 93 percent of sales people and 87 percent of marketers said that AI can help improve the synergy between these teams. The survey also recorded that 68% marketing professionals say they use AI at work compared to only 25% sales people. In fact, 57 percent of marketing pros said AI already has made working with sales better.
AI assistants improve sales and marketing relationships in several ways:
They relieve the tension between marketing and sales, because 100 percent of their leads will be followed-up in a two-way, personalized, human-like conversation.
They Identify marketing funnel "hand-raisers" faster and those at risk of abandoning before it's too late.
They take on a significant portion of the routine, but important, repetitive tasks that come with lead follow-up, freeing up marketing to focus on delivering excellent experiences and freeing up sales to focus on building trusted, high-value relationships with their prospects.
They help make both departments more efficient and effective.
They improve morale in both sales and marketing.
You don't need me to tell you that an improved relationship between sales and marketing can pay off in a variety of ways. Most importantly, it can lead to better business and customer outcomes.
Related
Our Digital Disruptors