Blockchain Tech: The Building Block for Tomorrow's Transformed Enterprise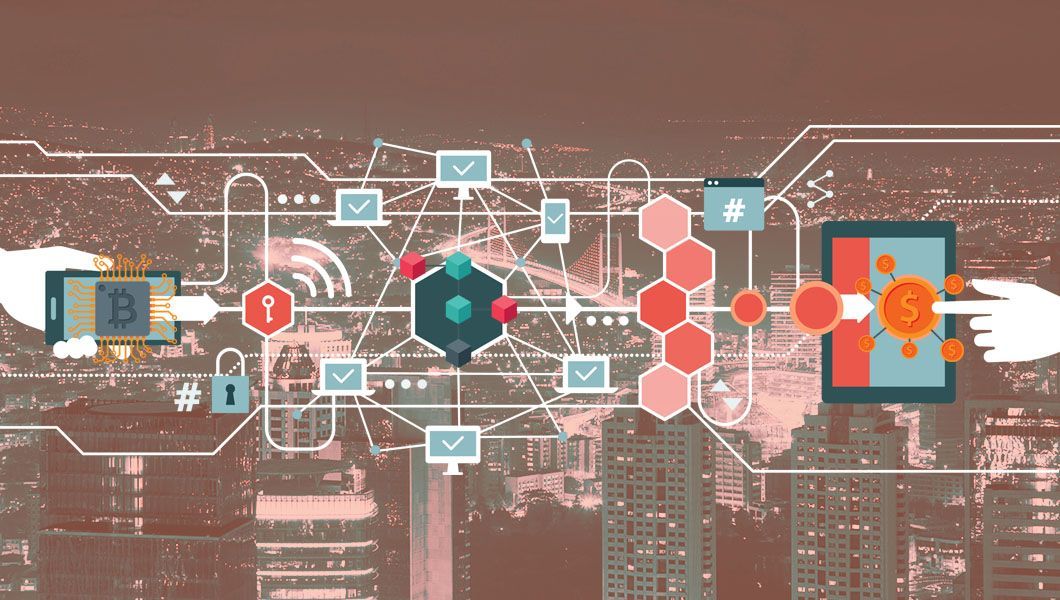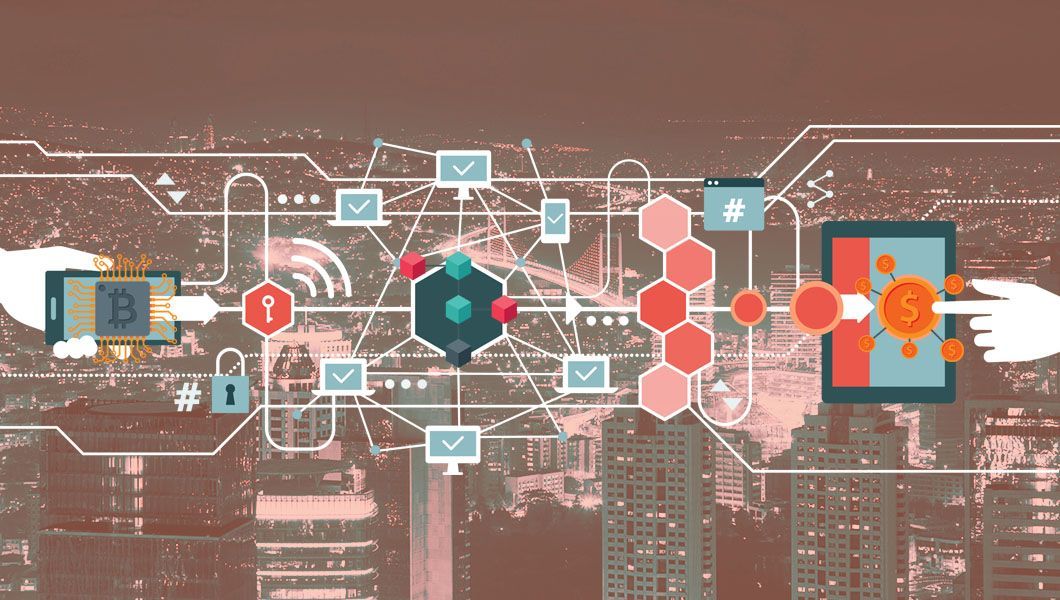 Digital transformation is steering businesses to new possibilities, and some of those new possibilities are being facilitated by fintech – specifically blockchain. While there is an ever-growing percentage of enterprises keen on exploring its possibilities, the adoption rates still suggest an undercurrent of caution. But before we delve into the finer points of blockchain, let's to look at the state of the market in which it is being leveraged.
Around 45% financial entities, including stock exchanges, money transfer services, and payment networks, are exposed to various types of economic crime every year. It is not uncommon to encounter speed bumps in the transaction processes of region-spanning financial systems that lead to delays, burdensome paperwork, and additional costs. Not only is this inconvenient, any gaps that are present in transaction processes pave the way for digital cyber-crimes.
Blockchain with its decentralized transaction processes and high degree of security and transparency present a compelling solution to such problems and a new way forward in enterprise operations.
Blockchain for a Better Tomorrow
Blockchain technology was invented in 2008 and is the building block of various cryptocurrencies – Bitcoin is the first and most widely known. But what is blockchain? Blockchain is nothing but a public, digital ledger which records digital transactions using cryptocurrency in a chronological manner. The major highlights of the technology is its security, networking, and data preservation capabilities.
These advantages present a way to overcome the traditional cyber security barriers, providing consumers the protection they need in the new virtual economy. It also strengthens the information sharing capabilities of contemporary enterprises. The applications for the technology has the competence to drive a political and cultural change due to its various capabilities such as streamlining processing of fees, costly intermediaries and payments besides network eliminations in financial systems. Owing to the regulatory, connection and processing efficiencies Santander Bank estimates a savings $20 billion a year from using the technology.
Even though many leading companies like Domino's JetBlue and StubHub are utilizing digital opportunities to the best of their capabilities, only 18% of businesses think their digital initiatives as very impactful. This is important to understand the emerging technologies require to collaborate the blockchain architecture in order to fully capitalize digital opportunities.
Here's an example.
The growing adoption rate of The Internet of Things (IoT) across the world is escalating security risks in financial transactions. This is because the present layers of security are somewhat incomplete. However blockchain creates a robust and secure way of sharing transactional information that can be traced back to its source. In short, the full potential for IoT can be realized by the incursion of blockchain architecture.
Let's take a look ahead of what we can expect to see from the blockchain journey in 2018: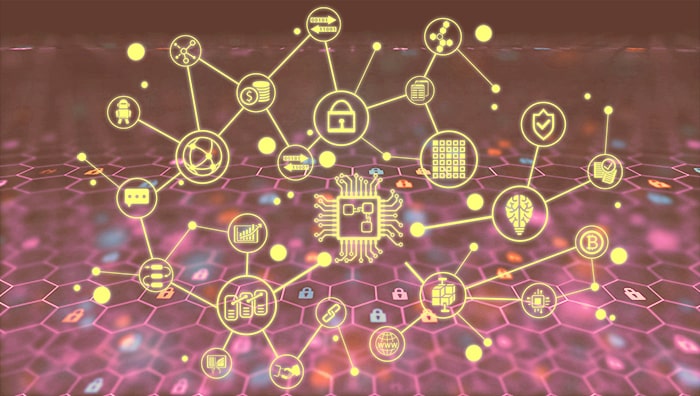 Data security and increasing use of IoT will make adopting blockchain tech a must for brands
Cyber security will augment blockchain
The IT world has taken a robust defence mechanism to protect it from the rising cyber crimes. For instance, ransomware attacks demanding cryptocurrencies, IoT and blockchain cyber security will emerge with defences that will be based on cryptocurrency technologies. We can expect the cyber security tools to be the next big thing in the blockchain journey. Moreover, cyber crime cases like the Equifax proved that companies are still not able to adequately safe guard their current data systems, which again raises the need for a secure option, in which the entire authorization is not delegated in a single place.
Asia and Middle East Will Push Blockchain
Blockchain is expected to remain very popular in Asia and in the Middle East, where large number of banks are moving forward with blockchain projects, especially in payments. For instance, South Korea and Japan have started using this technology that can empower them with same day international transfers and reduce costs by almost 30%.
Finance and Insurance
The finance and insurance segments are expected to experience threatening and deep disruption by blockchain technology. In the insurance industry, claims processing and difficult multi-party processes such as subrogation will bring the value of blockchain-based automation into focus.
Automation and Privatization
Blockchain will specifically help in enterprise digital transformation specifically those with automation, tokenization of physical assets and activities and codification of complex contracts. With emerging challenges, governance issues is expected to continue to plague bitcoin, Ethereum (frozen parity funds) and others. As a result of this, organizations will be driven towards "private" blockchains that will not affect the growth of core cryptocurrencies.
Way Forward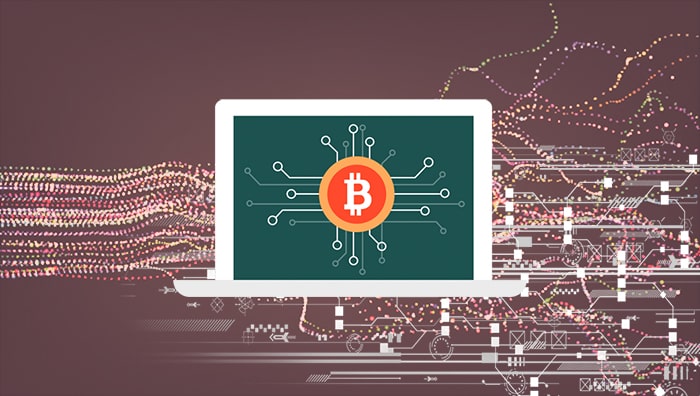 Adopting blockchain tech will soon be inevitable for enterprises in the business world moving fast towards collaborative rather than competitive economic ecosystems
Today, blockchain is no longer just about building cryptocurrencies. Enterprises across various industries from finance to pharma are looking to incorporate it as part of their financial transaction processes. The decentralized nature of financial transactions guaranteed by blockchain, coupled with the fact that participants in a transaction are easily traceable, are creating new possibilities of securing global financial transactions. Therefore, it is not surprising that PwC's fintech report found that around 55% of their respondents plan to adopt the technology in 2018. Not only can blockchain ring in a new era of finance, but will transform the way businesses transact.
blockchain
cyber security
Data security
fintech
IoT
Security
Related
Our Digital Disruptors