Interview with Fraser Buchan, Co-founder of Tradewind Markets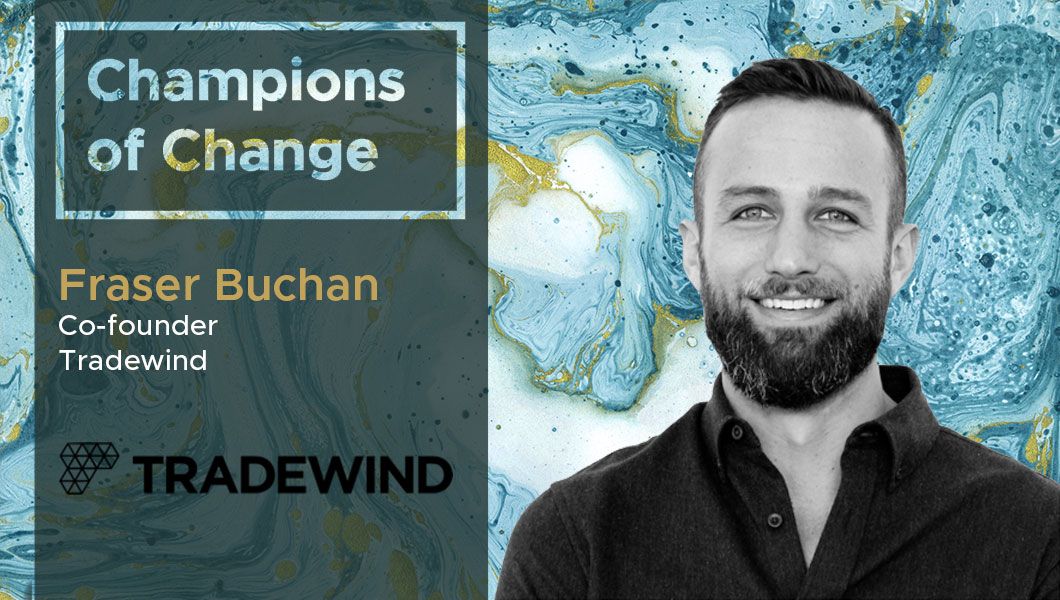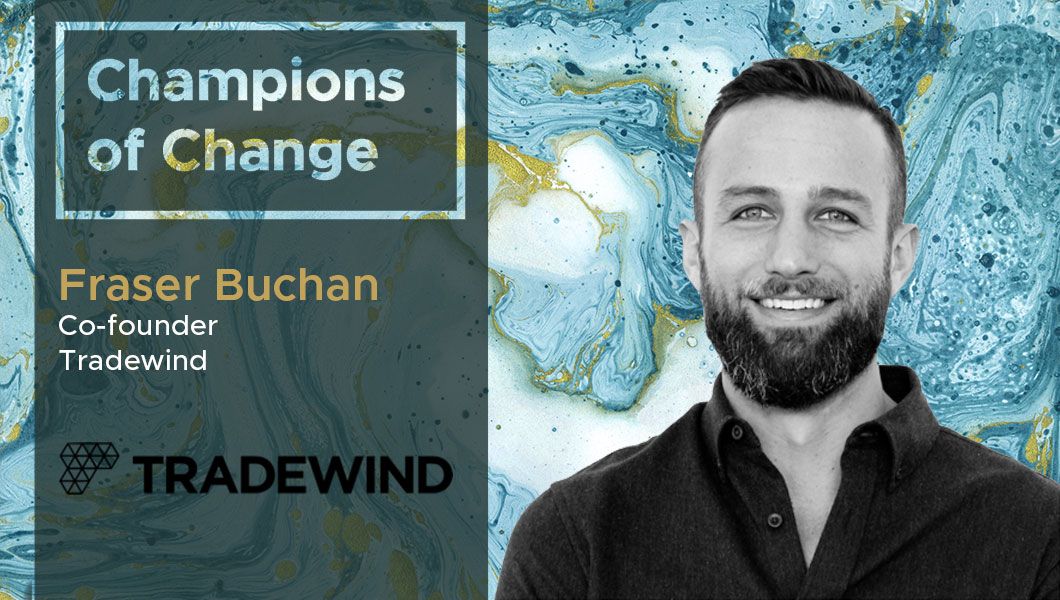 In this interview, Fraser Buchan, co-founder of Tradewind Markets, shares his views on leveraging technology for long-term success and elaborates on the next generation hard asset market. Fraser has a background in precious metals production, investing, and sales having previously worked in the Canadian capital markets. Fraser has been involved in the several precious metals companies, including founding NewCastle Gold, a publicly traded development company. Fraser previously worked with GMP Securities, an independent Canadian investment bank and broker dealer in both Toronto and London in Institutional Equity Sales
TDE: Thank you so much for taking our questions! Tell us a little about your business and its history?
Fraser Buchan: You're very welcome!
Tradewind was founded in 2016 as a partnership between IEX, the US stock exchange dedicated to investor protection, and Sprott Inc., a global leader in natural resource investment. We have a team of 30 across offices in New York, London and Toronto.
Tradewind's mission is to build a digital, global precious metals market. Our platform merges institutional electronic trading technology with blockchain-driven custody and settlement to deliver a simple, secure and low cost solution to an industry that still operates – for the most part – with analogue systems.
In short, we're building a next generation hard asset market.
TDE: What are your thoughts on the current pace of digital transformation in your industry? Do you feel overwhelmed with the prospect of introducing technology solutions to manage & streamline parts of your business?
Fraser Buchan: While Tradewind is a fintech company, we consider ourselves to be part of the precious metals industry. Our platform was developed with a specific use case in mind.
Innovation is being driven by very real and systemic issues.
The precious metals market needs to develop solutions to address unfavourable demographic trends, competitive products that are easier to access and trade, and analogue systems that are failing to keep pace with the demands of the market. Tradewind is an institutional response to these issues.
The answer to your second question is no – we're the ones pushing technology solutions into the market. In some cases, we're asking businesses to make significant changes to the way that they operate – to offer their customers a digital investment solution in place of traditional products, or to transition trade execution from over the phone or email to an electronic venue. That can be a difficult process, but we believe it will position them for long-term success.
TDE: What is the one technology trend within your industry that cannot be ignored?
Fraser Buchan: There are some incredibly important changes happening to the management of the precious metals supply chain. Right now the mechanisms for managing provenance information – where the metal came from, how it was produced and managed – are disjointed and unreliable. The industry has struggled through some major issues as a result of this, and is searching for technology solutions that will maintain transparency and promote trust. Tradewind believes that blockchain is the perfect technology to address these issues, and is delivering a solution in partnership with some of the largest and most reputable companies in the industry, including Goldcorp, Agnico Eagle Mines and Asahi Refining.
TDE: What has been the most significant technology integration/implementation so far, at your organization? Why? (could have impacted your employee efficiency, customer satisfaction, profit margins etc.)
Fraser Buchan: By far the most important integration for Tradewind has been The Royal Canadian Mint, a crown corporation of the Government of Canada.
The Royal Canadian Mint provides physical storage of gold and silver on behalf of institutions – and the customers of institutions – using the Tradewind platform to invest and trade.
One of the biggest challenges for a new technology business is to establish commercial relationships with leading industry incumbents – regardless of how interesting or compelling the solution. Our integration with the Royal Canadian Mint was a transformative moment for our business, and has opened up new customer relationships that would have otherwise been difficult to build.
TDE: Do you have a dedicated in-house IT team? What are some of the challenges your IT team and employees faced before, during and after bringing in this solution? How did you resolve them?
Fraser Buchan: Yes. The majority of our IT and development team is based in NYC.
We have faced most (if not all) of the challenges that start-up companies face, but we have managed to navigate them by focussing on the quality of our people. Our top priority was building a team that was aligned and communicated openly. Having that solid foundation allowed our company to navigate the challenges that are inevitable when building a new business.
TDE: What's the internal technology challenge your organization aims to resolve in the immediate future? (could be internal workflow/workforce automation or having internal operations such as CRM, HR, Inventory powered by front end mobile apps)
Fraser Buchan: As a company that is focussed on addressing specific issues and opportunities in our industry, we are consistently focussed on maintaining effective channels of communication between our product team – the people consuming feedback from customers and developing solutions – and the development team. That is the single most important function in our organization, making sure that the technology we deliver is absolutely what our customers want.
TDE: From an external viewpoint are you considering using mobility solutions/mobile apps to promote/sell your products online, or to promote/sell your products to your dealers and allow them to order online?
Fraser Buchan: Mobile is an important part of our business strategy, however the implementation of mobile strategies reside with our customers (and not with us). As a business to business platform we don't face end customers directly.
One of the great opportunities that we believe exists in the precious metals market is to offer the market options to seamlessly trade on a mobile device – to replicate the experience of a cryptocurrency front end or online brokerage. We have some customers – like www.OneGold.com – that are in the process or rolling out this functionality, and we're excited to see the impact on customer demographics and uptake.
TDE: How do you keep yourself updated? What are some of the websites or magazines or apps that you subscribe to or read regularly? 
Fraser Buchan: I focus most of my attention on industry news, metals mining, and to a lesser extent blockchain development.
I've found specialized sites like www.Kitco.com to be very helpful in keeping on top of trends in the industry, and to hear a diverse set of perspectives.
TDE: What's your favorite social network – Instagram, Facebook, LinkedIn or Twitter?
Fraser Buchan: I have a LinkedIn account to manage some of our corporate relationships and to occasionally link content, but otherwise I am social media free.
As an institutional business, our engagement with customers is long-term and very focussed. We have a dedicated sales team that comes from the industry  and meets with customers regularly. For this type of business, social media is not a particularly good tool.
Related
Our Digital Disruptors