Interview with Scott Newcomb, Founder of Quick Pickle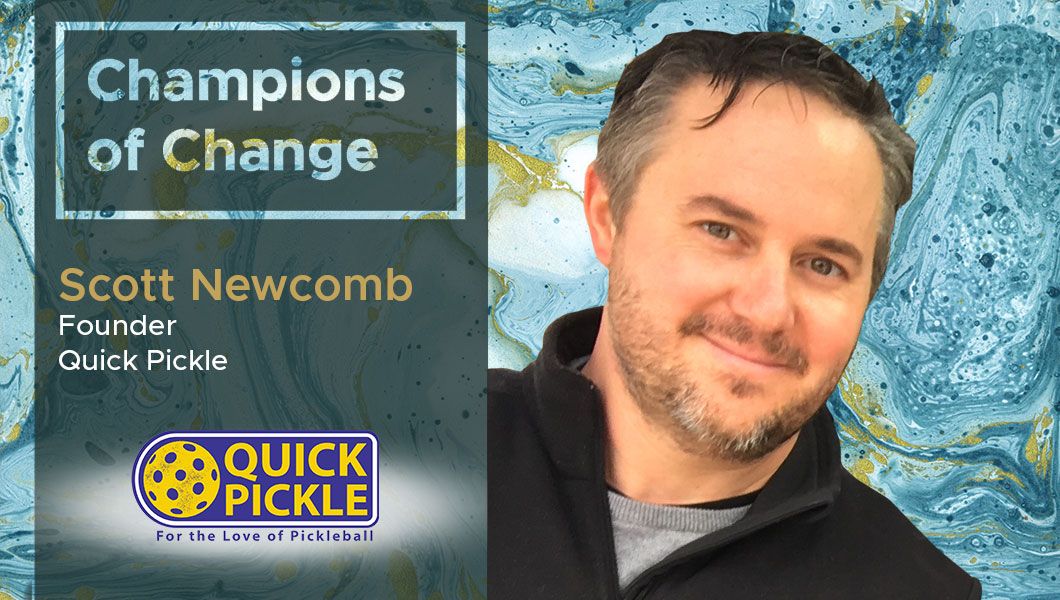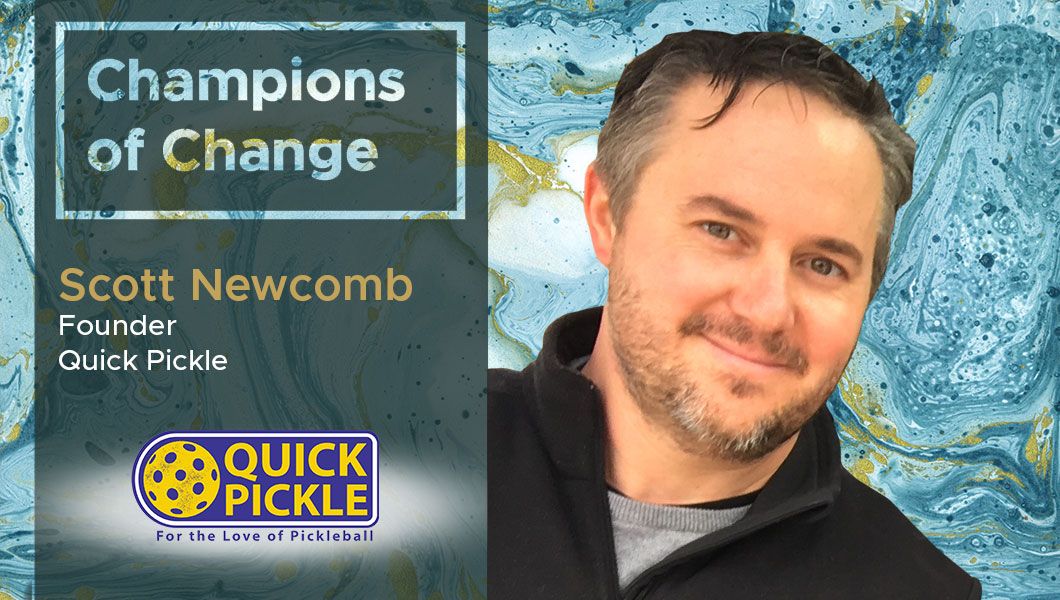 In this interview, Scott Newcomb, founder of Quick Pickle, discusses the motivation behind their e-commerce website, integration of a currency converter on the site, usage of Shopify for e-commerce, and issues caused by integrating with third-party developers. Scott has a B.S. in Business Administration from the University of Kansas 
TDE: Thank you so much for taking our questions! Tell us a little about your business and its history?
Scott Newcomb: Thank you for reaching out to learn about Quick Pickle.  Have you heard of the fastest growing sport in North America?  It's called pickleball and we teach players how to get better.
There are over 3 million players in the US and its growth is starting to show worldwide with over 21,000 courts to play on. We partner with the top pro players to offer comprehensive video training courses on our website.
Whether a player is new to the sport or an advanced tournament player, we offer in-depth instruction at all levels.  Our courses can be viewed on smartphones, computers, tablets or downloaded to watch offline while on the court.
TDE: What are your thoughts on the current pace of digital transformation in your industry? Do you feel overwhelmed with the prospect of introducing technology solutions to manage & streamline parts of your business?
Scott Newcomb: We are an ecommerce website, so we pay attention to industry and online updates and trends.
Content marketing via our blog, social media and joint venture partnerships with other brands in the industry has been our focus for growth.
TDE: What is the one technology trend within your industry that cannot be ignored?
Scott Newcomb:
Consumer behavior when learning about which products or services to purchase.
There is no shortage of YouTube videos led by players of different levels offering their expertise.  If a pickleball player wants a quick tip, that is a good resource.  If they are looking for in-depth training, we need to explain and demonstrate why our courses are superior to those others.
It is all about how we convince a potential customer that our product will get them the results they desire more efficiently as well as by using the proper techniques and strategies.
TDE: What has been the most significant technology integration/implementation so far, at your organization? Why? (could have impacted your employee efficiency, customer satisfaction, profit margins etc.)
Scott Newcomb: Due to the growth of the sport internationally, we've added a currency converter to our site.  In 2018, most of our customers were located in the US and Canada, but we've seen via Google Analytics that customers from Mexico, UK, China, Thailand and other countries are interested in our courses too.
TDE: Do you have a dedicated in-house IT team? What are some of the challenges your IT team and employees faced before, during and after bringing in this solution? How did you resolve them?
Scott Newcomb: We do not have an in-house IT team but have a consultant that is available to make updates or address any issues that arise quickly.  We use Shopify as our ecommerce platform and have integrations with various third-party developers in the areas of email marketing, customer reviews, SEO and others.
TDE: What's the internal technology challenge your organization aims to resolve in the immediate future? (could be internal workflow/workforce automation or having internal operations such as CRM, HR, Inventory powered by front end mobile apps)
Scott Newcomb: Integrations with third-party developers or apps can lead to issues with our site.  Getting all of them to work together seamlessly is our goal for 2019 and beyond.  We don't want a customer to not have access to their product.  Our team can typically resolve the issue quickly, since we view customer satisfaction as our #1 priority.
TDE: From an external viewpoint are you considering using mobility solutions/mobile apps to promote/sell your products online, or to promote/sell your products to your dealers and allow them to order online?
Scott Newcomb: Yes, we have a mobile version of our website that functions as well as the desktop version. Over half of our customers via our website operate from either a smartphone or tablet so it's imperative the mobile solution is intuitive.  Many of our customers will watch our courses via a mobile device while on the pickleball court.
TDE: How do you keep yourself updated? What are some of the websites or magazines or apps that you subscribe to or read regularly?
Scott Newcomb: Websites/Magazines- Inc., Fast Company, Digital Marketer, Pickleball Magazine
Lots of books, some of the authors are below.
In addition to those, here are a few of my favorites- Four Hour Workweek, Rich Dad Poor Dad, How to Win Friends and Influence People, Crushing It, Platform, Extreme Ownership
Product launch- Jeff Walker
Copywriting- Ray Edwards
Crafting our message- StoryBrand
SEO- Brian Dean, Google Analytics
Daily motivation- Darren Hardy
TDE: What's your favorite social network – Instagram, Facebook, LinkedIn or Twitter?
Scott Newcomb: We use Instagram, Facebook and Pinterest. Instagram is our favorite.
For more DX insights follow Scott Newcomb on LinkedIn
Related
Our Digital Disruptors