Interview with Natalie Fung, CEO at AnswerConnect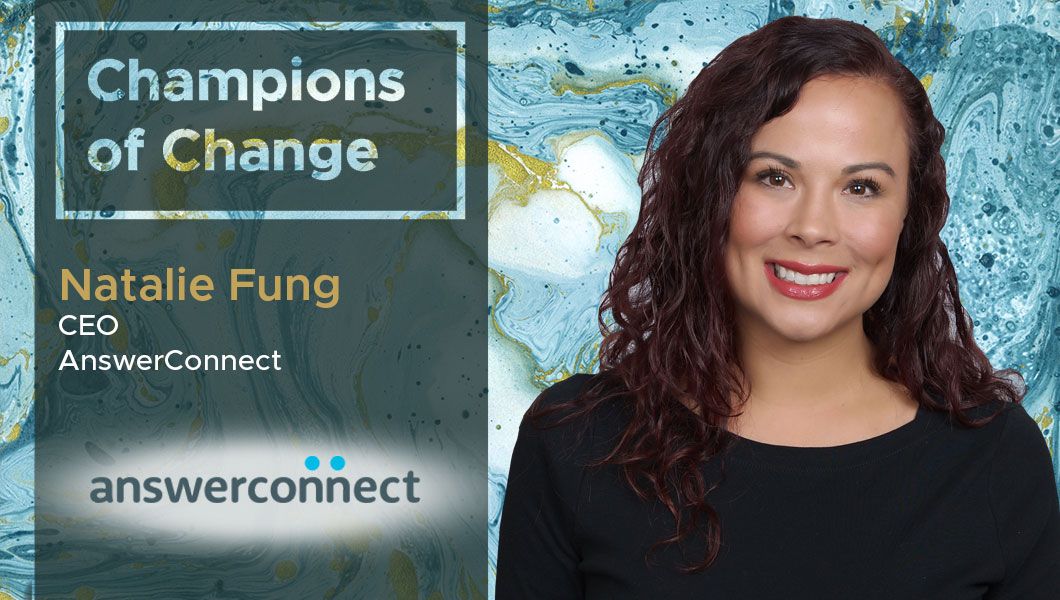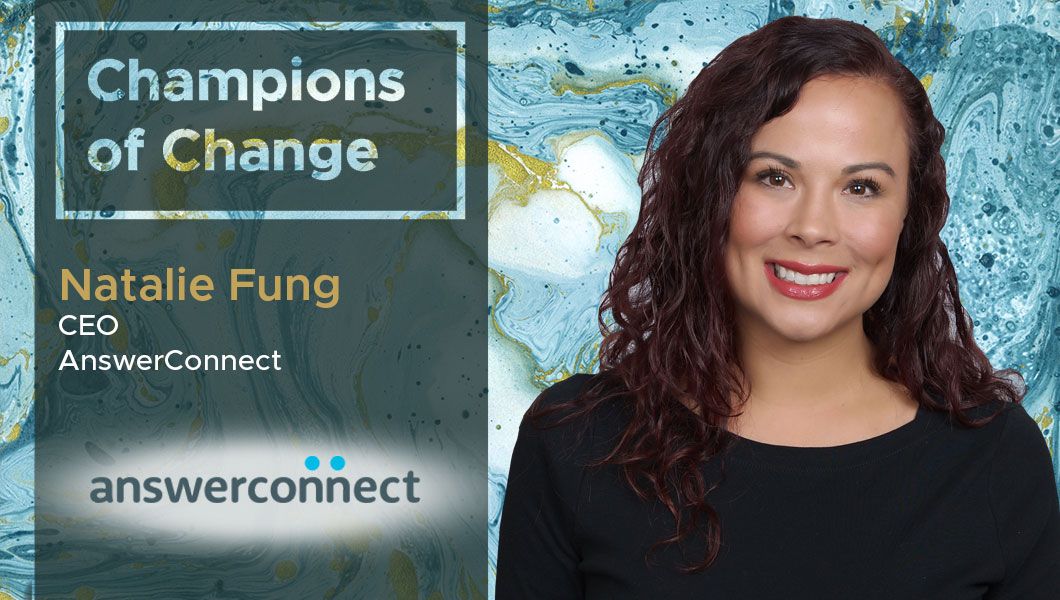 In this interview, Natalie Fung, CEO of AnswerConnect, talks about leveraging technology to empower people rather than displace them, the importance of connecting with people and customers and stresses on work being 'Anywhere' i.e. work should be about what you do not where you do it from. At AnswerConnect, Natalie began in 2006 as a temporary employee in Sales and was promoted to CEO in 2014. Natalie is passionate about learning, the environment and volunteering. She resides in Portland, Oregon with her daughter and two rescued dogs
TDE: Thank you so much for taking our questions! Tell us a little about your business and its history?
Natalie Fung: We support businesses 24 hours a day by offering live receptionist services. As we grew we needed more staff and sourcing people within a 20 mile drive didn't make sense when our customers were from many different places.
So we changed our thinking to look for the best talent, not the closest. We built an 'Anywhere' working model for ourselves and in the process we have found that our receptionist services allow more and more of our customers themselves to work Anywhere as they know their business is staffed 24/7 with a live receptionist to support their clients. Our tools continue to evolve to allow more companies more ways to work 'Anywhere'.
TDE: What are your thoughts on the current pace of digital transformation in your industry? Do you feel overwhelmed with the prospect of introducing technology solutions to manage & streamline parts of your business?
Natalie Fung: Technology is a tool to be leveraged for good or ill.
We believe in the power of human connections – people using technology to deliver a service that empowers and employs real people, instead of displacing them.
Dealing with digital transformation doesn't have to be an overwhelming feeling, as you can incorporate tech without compromising on the value of interacting with real humans.
The best tech should disappear into the background so that we humans can live, laugh, connect, interact, and collaborate with each other.
TDE: What is the one technology trend within your industry that cannot be ignored?
Natalie Fung: The tension between bots and people. Much of the industry is moving to use tech to replace people with the dream of an automated world. We don't believe that this is the future of work, so we have another vision of using technology to connect people with other people.
TDE: What has been the most significant technology integration/implementation so far, at your organization? Why? (could have impacted your employee efficiency, customer satisfaction, profit margins etc.)
Natalie Fung: Bringing work Anywhere has been the greatest technological challenge. We realized that work is what you do, not where you do it. This insight led us to build a distributed team working collaboratively from Anywhere—with less commuting, less polluting, and more diversity and inclusion of rural places and underrepresented communities. The nature of our service – and our strong belief that the future of work will not be rooted in a physical place – has allowed us to help our customers to do the same in their businesses.
TDE: Do you have a dedicated in-house IT team? What are some of the challenges your IT team and employees faced before, during and after bringing in this solution? How did you resolve them?
Natalie Fung: Building a distributed architecture for work is a custom solution. There is no boxed software to take your company Anywhere. We developed in-house software to remap a traditional office to function Anywhere. Whenever we encountered a challenge in making the transition towards working Anywhere, we would build solutions into our software. In-office huddles traditionally fostered collaboration for those in a narrow geography, but are also often ineffective and unproductive. Easy 1-click video meetings, screen sharing, and chat tools allowed for multi-person collaboration between many people Anywhere.
TDE: What's the internal technology challenge your organization aims to resolve in the immediate future? (could be internal workflow/workforce automation or having internal operations such as CRM, HR, Inventory powered by front end mobile apps)
Natalie Fung: We are working to bring other premise-based solutions of a brick-and-mortar office Anywhere. We understand the value of face-to-face interaction, and working Anywhere doesn't mean that you have to abandon in-person meetups completely. But instead of being the default option and forcing people to work in a single location at all times, offices should become a place to meet up when it matters. Your team can work Anywhere and have a dedicated space to collaborate in person when they need to.
TDE: From an external viewpoint are you considering using mobility solutions/mobile apps to promote/sell your products online, or to promote/sell your products to your dealers and allow them to order online?
Natalie Fung: Mobile apps and mobility are key drivers of the shift towards moving most work to Anywhere. Your next job could be working from your cabin in the woods, your farmhouse in the countryside, or your home by the beach. Real estate is more scenic, affordable, and plentiful when you look Anywhere. You could meet in a city once a week or once a month, but work Anywhere at times in between. Our mobile apps mean that people can keep track of all aspects of the service, wherever they are.
TDE: How do you keep yourself updated? What are some of the websites or magazines or apps that you subscribe to or read regularly?
Natalie Fung: Learning, Sharing, and Giving Back are core values of our organization. We set-aside 30 minutes of daily time for learning and we have a platform for sharing great articles with each other. If you always stick to reading the same sources, you inevitably miss out. Having one place for everyone to share the books, articles or videos they've found interesting means that we access a broader range of information and keep learning from each other. We embrace a growth mindset and value a learn-it-all culture over a know-it-all place.
TDE: What's your favorite social network – Instagram, Facebook, LinkedIn or Twitter?
Natalie Fung: Parks, beaches, neighborhood walks, book clubs, running groups, more time with friends—all of these are more valuable than time spent on any social network. Social networks often aren't especially social, for individuals or for businesses. Just as we believe in the value of human interaction in our business, we believe in it in all aspects of life. Working Anywhere means less time commuting, less stress, and the ability to work globally and live locally. It gives people more time to spend on the things that matter to them in life.
For more DX insights, follow Natalie Yung on LinkedIn.
Related
Our Digital Disruptors