Interview with Krishna Kumar, Founder of Simplilearn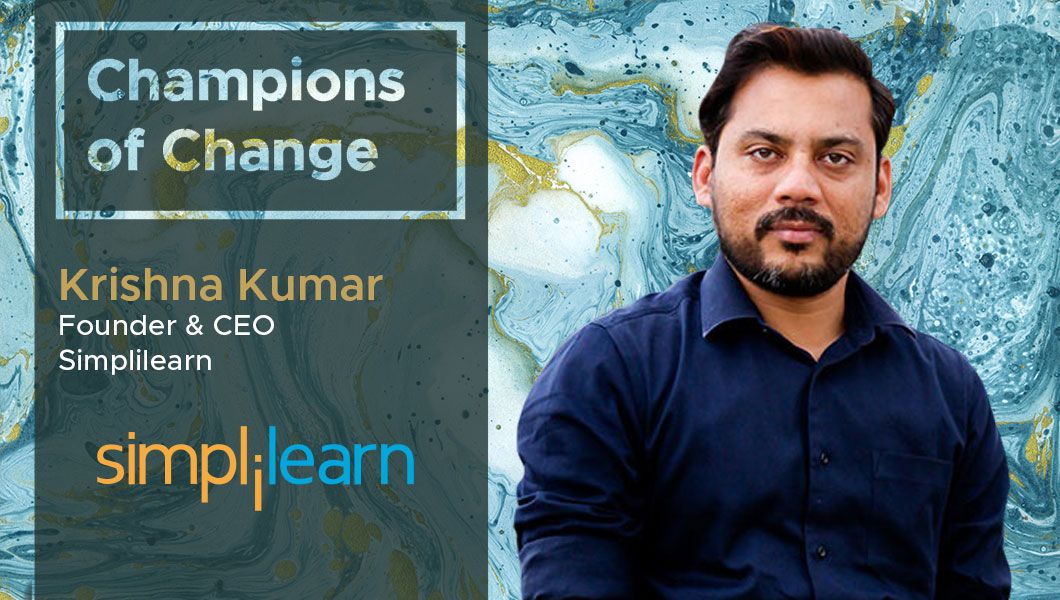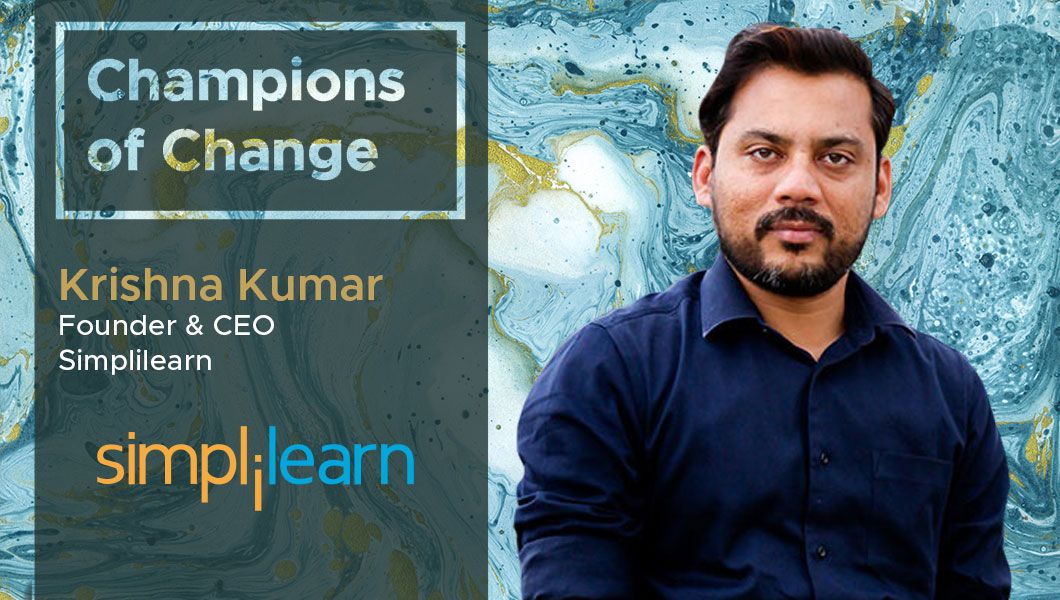 In this inverview, Krishna Kumar, Founder of Simplilearn, discusses digital transformation in the education sector,  and leveraging automation to achieve improved outcomes. A serial entrepreneur with over 19 years of experience in Information Technology, Krishna has a successful track record of building new ventures. He was awarded the CEO of the year in 2016 by The CEO Magazine and was identified as Fortune 40 Under 40 leader three years in a row. He was also part of Economic Times 40 under 40 business leader. Before Simplilearn, he was Co-founder & COO of TechUnified that got acquired by a public listed company, Org informatics Ltd, in Feb 2007
TDE: Thank you so much for taking our questions! Tell us a little about your business and its history?
Krishna Kumar: Edutech or e-learning is gaining a strong foothold in India now, but this was not the case back in 2009 when I started Simplilearn as a blog after selling my first venture named TechUnified. The blog was a personal platform where I helped PMP aspirants to crack their certification examinations through audio and visual e-tutorials. There was a surge of people visiting the blog from various parts of the world and in less than nine months, I trained over 3,000 professionals from over 30 countries. Over time, I realized that this personal blog on project management had immense potential to become an online business that can cater to the training needs of professionals.
Since then, our journey has been exhilarating. In terms of funding, we have raised $28 million in capital and the latest funding was in April 2015, with $15M in Series C funding from Mayfield Fund, Kalaari Capital and Helion Venture Partners. We are now based in San Francisco and Bangalore with over 800 employees and strong operations in the US and in other global markets. Our B2C and B2B businesses have been growing rapidly and in 2018, we became the first Indian-origin online certification provider to have achieved one million professionals and companies across 150+ countries.
TDE: What are your thoughts on the current pace of digital transformation in your industry? Do you feel overwhelmed with the prospect of introducing technology solutions to manage & streamline parts of your business?
Krishna Kumar: While the pace of technology is blinding, not all of it is directly relevant to a business. It is important to think of transformation as a series of problems to solve, which deliver specific customer or business outcomes and can be measured. For each problem you then make sure the right technology is applied. Simply saying machine learning is the answer to everything doesn't cut it in this day and age. This by itself makes the decision process quite easy.
Additionally we are a "proof of concept" driven organization. Once we have a problem defined, we run a series of proof of concepts to understand the technology that can solve the problem well. This has allowed us to make better decisions based on experience versus guesswork.
Finally, Simplilearn has a strong technology team that is able to solve any problem given to them. With talent and energy at our disposal, no problem is too big to solve.
TDE: What is the one technology trend within your industry that cannot be ignored?
Krishna Kumar:
Technology is revolutionizing the traditional way of delivering education.
High touch digital content and online classroom with world-renowned industry experts have paved the way for professionals to find merit in the ed-tech industry. Technology has enabled to produce better content, that will provide an immersive experience for students learning a new technology. With the booming internet penetration, online learning is gaining traction across tier II cities as well, cutting across various sectors of education, ranging from K12 to working professionals.
TDE: What has been the most significant technology integration/implementation so far, at your organization? Why? (could have impacted your employee efficiency, customer satisfaction, profit margins etc.)
Krishna Kumar: Getting Salesforce (CRM) in place with the right sales flows has truly helped our sales teams to scale and get consistent results. We have made salesforce the bedrock of our automation strategy and as a result we are able to see how our customers interact with us at various levels – pre-purchase, during their learning and post-learning. This has allowed us to engage with our users deeper and better.
TDE: Do you have a dedicated in-house IT team? What are some of the challenges your IT team and employees faced before, during and after bringing in this solution? How did you resolve them?
Krishna Kumar: When we speak of IT, we think of information technology. At Simplilearn we think of it as internal transformation more than information technology. Now while we do have teams working on information technology we also have dedicated teams working on internal transformation at scale. The biggest challenges that this team is working on are:
Scaling our sales solutions and making these completely automated with data driven intelligence driving better outcomes for our learners and customers

Automating our internal financial processes, where we can download the P&L in a single click.

Providing AI driven capability to make our support and student mentors more effective and drive a much higher level of user satisfaction

Automating our marketing systems so that we speak to our customers in the most relevant way possible.

Automating our approach to solutions for our enterprise customers so that we can quickly align to a world class solution that meets their goals in our first go.
There have been many challenges, but we have overcome those by creating a steering group driven directly out of the top leadership at the company. As with any large initiative, unless there is a supportive leadership team, success will be partial.
Additionally at Simplilearn, we measure all the metrics related to a recommended change and validate the improvement through data. This has ensured that we do not take on vanity projects that do not drive true change but focus on the bigger change agents.
TDE: What's the internal technology challenge your organization aims to resolve in the immediate future? (could be internal workflow/workforce automation or having internal operations such as CRM, HR, Inventory powered by front end mobile apps) 
Krishna Kumar: While Simplilearn has a few more areas to complete to truly call itself a full automated organization, this is a matter of time due to the focus and energy being put into getting there. The larger theme of our execution would be to apply AI to most of these solutions and drive contextual and data-driven outcomes beyond the norm for these use cases. For example: Being able to intelligently offer the best learning path to our students based on deeper understanding of our learner profiles, or being able to narrow down the best fit solution for our customers when they are looking for the right training.
TDE: From an external viewpoint are you considering using mobility solutions/mobile apps to promote/sell your products online, or to promote/sell your products to your dealers and allow them to order online?
Krishna Kumar: Yes, this is already in execution. A significant portion of our customers uses the mobile platform to find training that is relevant to their goals and then learn from us. Mobile based user acquisition and learning is a big priority for Simplilearn and we are planning to expand further on our capability in this space in 2019.
TDE: How do you keep yourself updated? What are some of the websites or magazines or apps that you subscribe to or read regularly?
Krishna Kumar: Ted Talks
Simplilearn Youtube channel
Reid Hoffman Podcast
Read various books from time to time
TDE: What's your favorite social network – Instagram, Facebook, LinkedIn or Twitter?
Krishna Kumar: I do not restrict myself to any particular social networking site. I keep reading about various subjects across multiple platforms and social media channels. I am mostly active on Linkedin and I spend a lot of time on it reading blog posts from various industry experts.
For more DX insights, follow Krishna Kumar on LinkedIn.
Related
Our Digital Disruptors