Interview with Steve Phillips, CEO at Zappi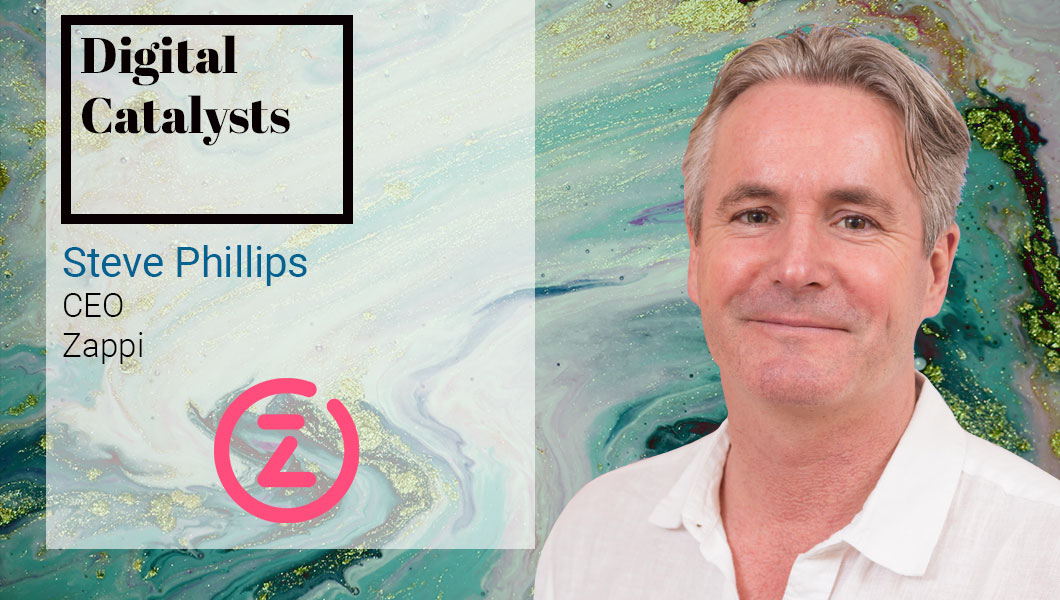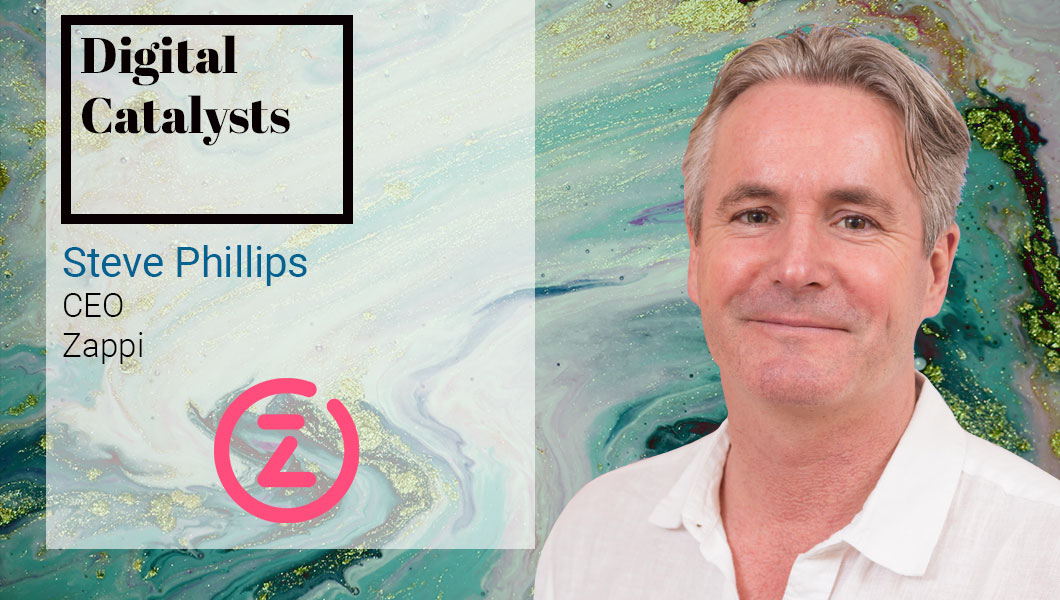 In this interview, Steve Phillips, CEO at Zappi, an automated insights platform, discusses how actionable insights can help brands with intelligent decisions for improved ROI and suggests the need for genuine advancements in artificial intelligence. Steve founded Zappi in 2013 to provide global marketing and insights leaders with new, innovative ways to obtain market research that impacts their bottom line. His work on Consumer Purchase Journeys has won multiple awards and he is a regular speaker of this topic at industry events. 
Tell us about your product/business and your specific role?
Founded in 2013, Zappi has become the world's most powerful consumer insights platform. Zappi works closely with businesses around the world to help alleviate the challenges they face in accessing consumer intel. We do this through our automated, all-in-one platform for conducting cost-effective, efficient and validated market research. As its founder and CEO, my role at Zappi is to oversee innovation and ensure we're providing the most effective insights solutions on the market.
What is the core issue your product/technology aims to address and what sets it apart from the other players in the market?
Zappi helps businesses make better, more informed decisions by providing in-depth consumer insight. Not too long ago, digital made up only a small fraction of a marketer's budget (representing up to 34% in total media spend per year), but the way brands advertise is shifting. In this new landscape, Zappi can provide clear, up-to-the-minute, actionable insights on what truly resonates with audiences (types of content, strategy, length and voice, for example). In turn, this leads to stronger, better targeted campaigns in the future.
What's the one industry, sector, or role your technology is most relevant to?
Zappi is most relevant to marketers and brand managers at companies of any size, and it can benefit companies across any range of industries (tech, healthcare and CPG, to name a few).
What are some of the common challenges your customers approach you with?
Our clients want their deliverables quickly; traditional strategies take about three weeks, but Zappi provides research within 48 hours. This empowers clients to make intelligent decisions and speed up their implementation process, maximizing their ROI. It also means they can adopt a more agile mindset in order to test and learn more frequently.
How do you consult enterprise clients and help them make that important shift in mindset to move ahead on a particular project or implementation?
We simply show them what our platform is capable of. Once they truly understand the ways in which consistent, iterative testing (and tagging) lends itself to a much grander analytical overview of their entire brand's advertising experience, it's a no-brainer. Old systems and traditional techniques simply cannot achieve the same results at the speeds required by modern businesses.
Give us an example of an enterprise meeting a digital transformation goal through your product?
A leading CPG brand came to Zappi searching for an automated solution that would save them time. Our analysis is completed in hours, not weeks, so of course, by testing through our platform the client had more time to spend on important tasks, such as executing strategic deliverables. This client has since completed over 50 concept tests in under a month – and they're still under budget.
What present or upcoming technologies do you think have the maximum potential to accelerate enterprise digital transformation?
The industry often cites artificial intelligence as the 'next big' transformative technology. I agree, though I've been clear in saying that this can only happen once we shake off its associated anxieties, but also, crucially, agree on its proper definition. Artificial intelligence and machine learning are two different terms that are frequently used interchangeably. Sometimes, AI is grasped for as the go-to buzzword for even very basic algorithms. We must call out these inaccuracies when we see them and push for genuine advances in AI.
What's your go-to resource – websites, newsletters, any other – that you use to stay in touch with the explosive changes happening in the digital space?
It's a good idea to attend not only insight innovation conferences like IIeX and ESOMAR, but those with a tech focus too, such as the annual Web Summit. I also pay great attention to the Singularity University and Abundance 360, a global community from Peter Diamandis that aims to use exponential technologies for tackling the world's biggest challenges.
Read a good book lately on digital transformation that you'd like to recommend to us?
I can recommend a few. Definitely take a look at Peter Diamandis' book, 'Abundance: The Future is Better Than You Think,' but also try 'The Lean Startup' by Eric Ries. It is about testing your vision and learning what your customers really want. It's also a great help in understanding how technology is built and how to work with it.
Related
Our Digital Disruptors