Interview with Dr. Tim Harris, CTO at Mirriad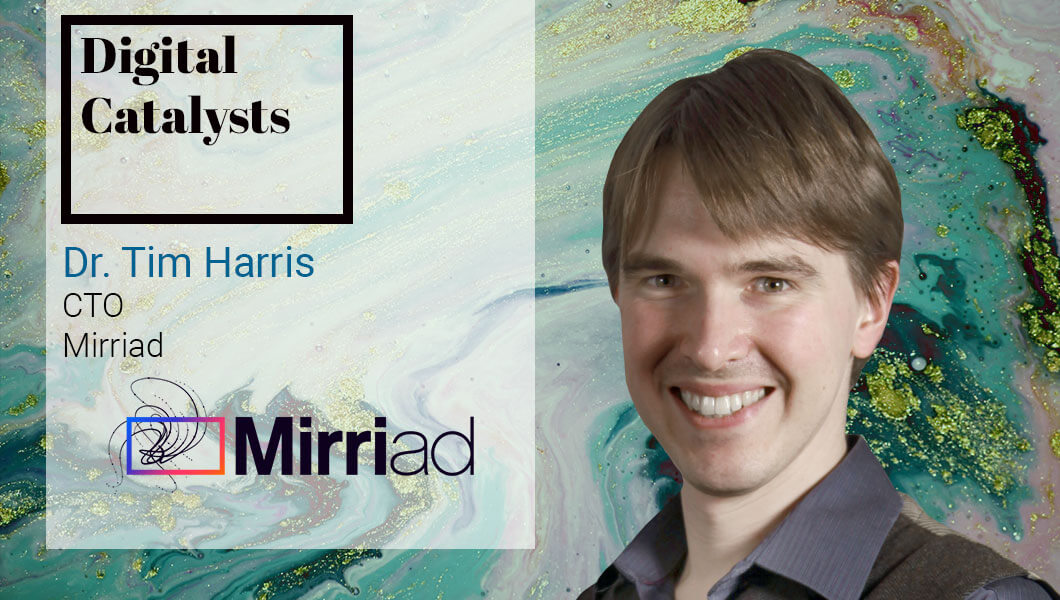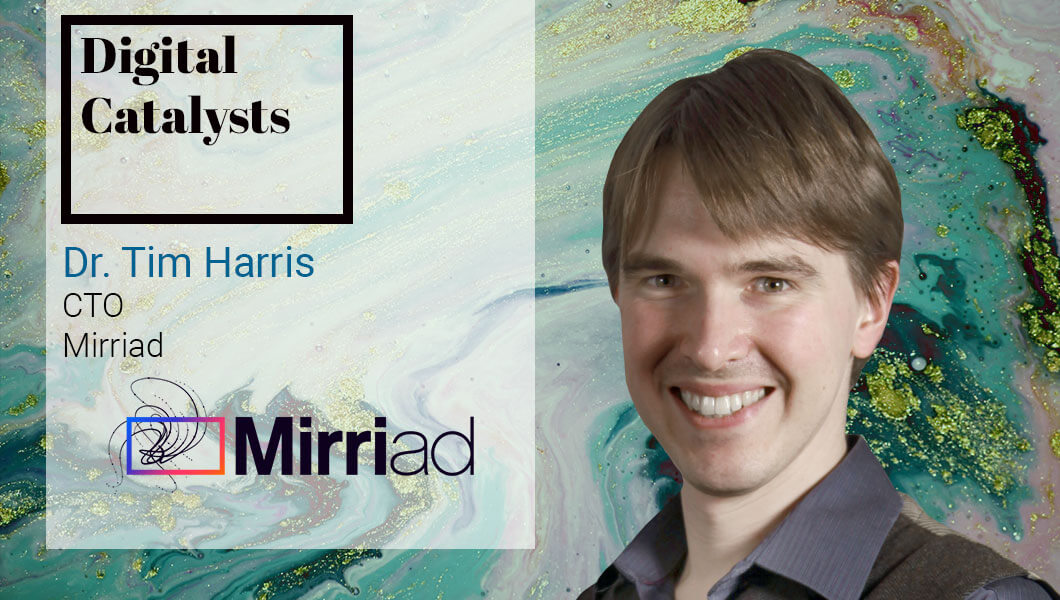 In this interview, Dr. Tim Harris, CTO at Mirriad speaks about delivering advertising revenue while ensuring a quality viewing experience and elaborates on the potential of machine learning for making intelligent choices with data. Tim is an experienced technology leader and systems architect, specialising in video processing. He holds an Engineering Doctorate, and has focused his career on evaluating the business value of technology. As CTO Tim leads Mirriad's R&D strategy and technology implementation
Tell us about your product/business and your specific role?
Mirriad is an In-Video Advertising solution that embeds brand messaging into popular shows and entertainment. We are forging a market in a new type of advertising that allows distributors to derive advertising revenue from brands using their content, without disrupting the viewer experience.
I oversee the technology team. We're using advanced computer vision and machine learning algorithms to turn video into ad inventory and deliver brand campaigns with cloud compute.
What is the core issue your product/technology aims to address and what sets it apart from the other players in the market?
At our core, we believe in the importance of networks providing quality viewing experience to their audience, and can deliver advertising revenue without interrupting the content. Mirriad's solution can assess inventory and deliver in-video ads at unmatched levels of quality and speed. We differentiate ourselves by having a scalable, data-centric platform that allows us to deliver extremely relevant and high-quality ads.
What's the one industry, sector or role that your technology is most relevant to?
Our target focus is on the advertising and marketing industry.
What are some of the common challenges your customers approach you with?
The challenges our clients face are around content management, audience engagements, and advertising revenues. They are in need of product differentiators to continue to attract new brand clients.
Using technology to affect transformation usually starts with a transformation of beliefs and mindsets. How do you consult enterprise clients and help them make that important shift in mindset to move ahead on a particular project or implementation?
We start by looking at the commercial gains to be made by adding In-Video Advertising. Then, we look at the available content inventory and work with the client to integrate our platform to start running campaigns, while advising on sales strategy and media asset flow.
Give us an example of an enterprise meeting a digital transformation goal through your product?
Recently, we launched our ad unit in Brazil, working with broadcast leader Globosat to deliver a new advertising stream from their existing content portfolio.
We also worked with Tangeche, a Chinese car leasing company that was looking to target younger audiences through in-video advertising. The campaign ran on Alibaba-owned Youku video streaming platform across several shows, and had a highly positive impact on viewers.
What present or upcoming technologies you think have the maximum potential to accelerate enterprise digital transformation?
The broader use of machine learning and other tools for making intelligent choices with data. We see the adoption of serverless platforms in the cloud computing market as removing a large part of the complexity of developing digital solutions.
What's your go to resource – websites, newsletters, any other – that you use to stay in touch with the explosive changes happening in the digital space?
YCombinator's HackerNews is indispensable for cutting-edge pointers into new technologies and approaches. The Financial Times has very clear coverage of the matters in the Digital Space. The Institution of Engineering and Technology's monthly magazine is always insightful and well-written.
Read a good book lately on digital transformation that you'd like to recommend to us?
Having recently finished The Phoenix Project, it gives a very digestible story to highlight the transformation of digital and agile practices on the modern enterprise. I'm currently in the middle of reading The Golden Age, which looks at how the advent of Internet and mobile technologies is driving a level of change that is comparable to the Renaissance.
Related
Our Digital Disruptors