Interview with Tan Kay Yen, CEO and Executive Director of Green Packet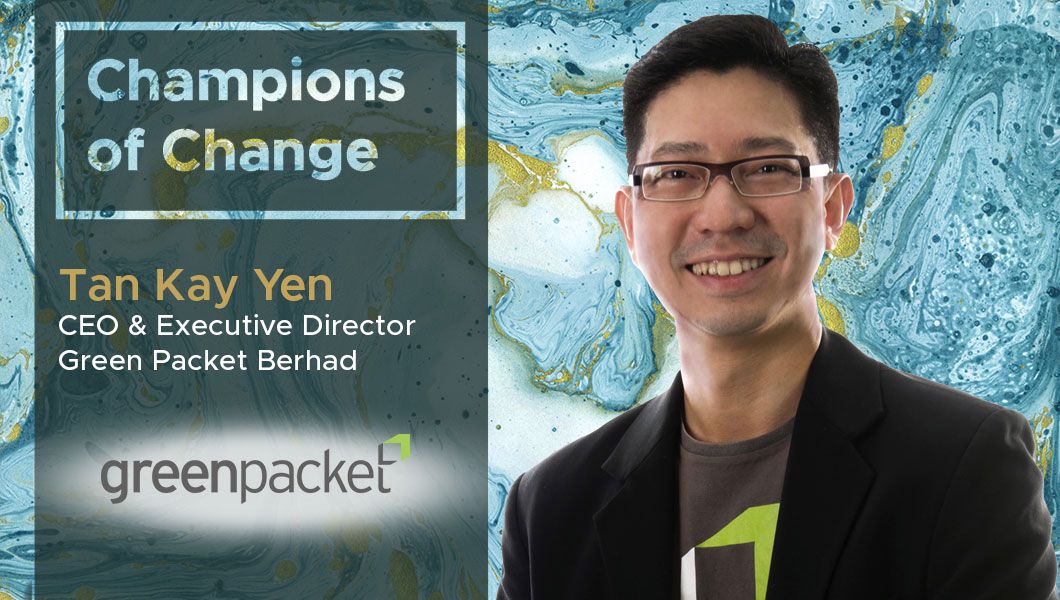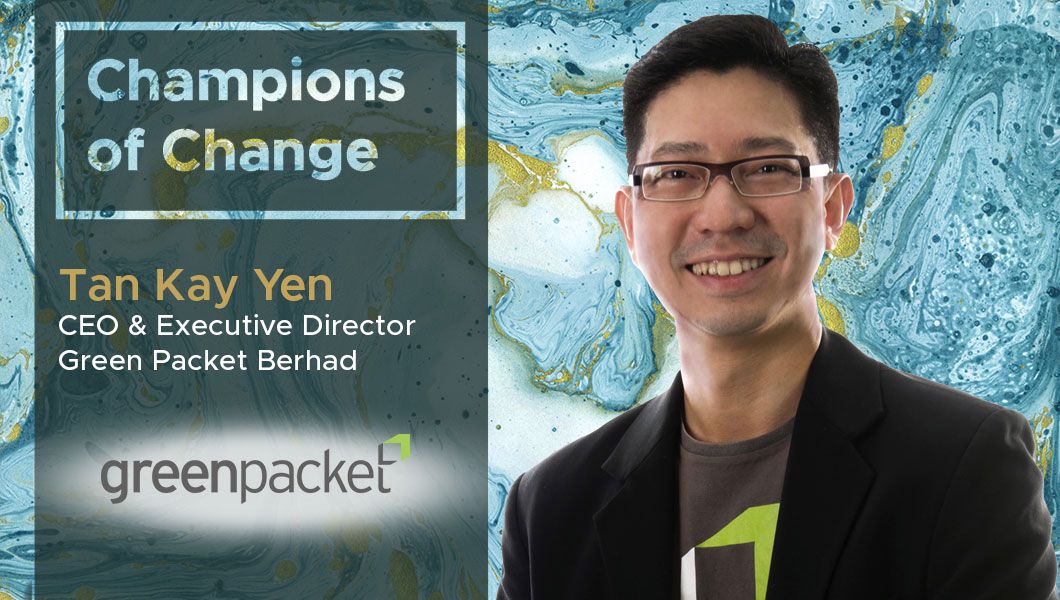 In this interview, Tan Kay Ten, CEO at Green Packet discusses their evolution for the digital era, mobile's crucial role in digital transformation and their focus on life-improving digital innovations. Read on to find out how they were among the first to power a 'cashless' university. With more than 24 years of experience in sales, operations and management, holding positions in the financial, IT, telecommunications and technology sector, Tan aims to propel Green Packet to global exposure and presence in the area of solutions, communications and digital services (comprising IoT, FinTech and Artificial Intelligence. Tan holds a Bachelor of Science degree in Business Administration with a double major in Finance and Management Information System from the University of Nebraska-Lincoln, USA
TDE: Thank you so much for taking our questions! Tell us a little about your business and its history?
Tan Kay Yen: Green Packet is an internationally recognized telecommunications, media and technology company. Founded in the heart of California's Silicon Valley in 2000 and subsequently listed on the Malaysian Stock Exchange in 2005, Green Packet designs and produces wireless broadband devices, user-centric products, applications and services that enable the delivery of valuable digital experiences to more than 100 telecommunication operators in 75 countries.
Green Packet has developed many firsts in the industry for telecommunications operators globally including the world's first Multi-Mode LTE Modem and WiMAX Modem that allow users to experience the best 4G-connection on a single device at anytime, anywhere. We have built hundreds of interconnections with global telecommunications operators, enabling us to be one of the largest voice wholesale operators in South East Asia. Additionally, we also operate a payment gateway and digital wallet for cashless transactions in Malaysia.
We started as a software and product company supplying internet access devices and voice over internet protocol call minutes to telecommunications operators. In this digital age, Green Packet's businesses are anchored in three key segments which are Solutions (devices), Communications (voice minutes) and Digital Services (comprising Financial Technology, Internet-of-Things and Artificial Intelligence), serving the end-consumers, organizations and Governments.
TDE: What are your thoughts on the current pace of digital transformation in your industry? Do you feel overwhelmed with the prospect of introducing technology solutions to manage & streamline parts of your business?
Tan Kay Yen: I must say that we are embracing digital transformation pretty well. Coming from a telco background, I see that we are moving progressively especially when we have the same sentiment as the Government in the country that we are headquartered in, Malaysia. With an allocation of RM1bil outlined in Budget 2019 to implement the National Fiberisation and Connectivity Plan (NFCP), the existing fiber optic network will be expanded, undersea fiber optic cables will be installed and high-speed and wireless broadband coverage will be increased. Quoted from Minister Gobind Singh Deo, the Communications and Multimedia Ministry is very committed to work towards achieving broadband service that are "double the speed, half the price" for Malaysians in support of the digital economy and Industry 4.0.
One of the very important components when it comes to digital transformation is to approach via mobile.
With most business owners trying to find ways to operate at optimum levels and with the greater adoption of smartphones, we see more mobile app-based services being launched.
Hence, we are pretty excited to be in this space, to grow the cashless society with our venture in Financial Technology business via kiplePay that offers a dynamic platform for both consumers and merchants by enabling cashless transactions, kiplePark, an end-to-end parking solution from cashless payments to a ticketless solution with real-time monitoring and reports through License Plate Recognition (LPR) and kipleHome, a residential app for a gated and guarded community that keeps the home environment secure and connected.
TDE: What is the one technology trend within your industry that cannot be ignored?
Tan Kay Yen: One trend that we cannot ignore is the role of machine learning and Artificial Intelligence (AI). Today, AI has changed the way we do our business. Focusing on specific areas in AI where adopting core technologies which use face, voice, video, image, OCR, gesture or a combination of a few gives us a different opportunity to solve user problems and create new use cases in our industry. Multiple data points can be used to identify people, cars and/or objects which will then be analyzed and accessed through deep learning. The input will create better solutions with actionable insights that can be adopted in surveillance, KYC, access control, smart mobility and connected vehicles to name a few.
TDE: What has been the most significant technology integration/implementation so far, at your organization? Why? (could have impacted your employee efficiency, customer satisfaction, profit margins etc.)
Tan Kay Yen: We utilize a lot of data analytics and dashboarding tools to give us a real-time view of our activities and to forecast resulting business performances. For example, on our sales activities, we track our funnel building, time to close, closure rate and to correlate to the resulting sales closure. Real-time dashboards which is available to all relevant employees enables better prioritization of activities and resources towards specific tasks/projects.
Besides that, as we develop mobile and back-end software applications, we use the Agile methodology with sprints, shortened delivery time, smaller teams and daily conversations. This has enabled better priority and delivery of end software to meet the business results.
TDE: Do you have a dedicated in-house IT team? What are some of the challenges your IT team and employees faced before, during and after bringing in this solution? How did you resolve them?
Tan Kay Yen: We do have a dedicated in-house IT team. As in any new work tool or solution being introduced, user acceptance is the key. Prior empathy with the users is required to reduce gap between fit for purpose from the user standpoint.
On another hand, we have a separate dedicated team known as Centre of Excellence ('COE') which comprises our software development team. We also use some of this talent for in-house development of work improvement tools.
In Green Packet, we strongly hold on to our Massive Transformative Purpose ('MTP') which is Every Human Must Thrive with Life-Improving Digital Innovations hence, in work, we strongly advocate our employees to thrive with Work-Improving Digital Innovations.
TDE: What's the internal technology challenge your organization aims to resolve in the immediate future? (could be internal workflow/workforce automation or having internal operations such as CRM, HR, Inventory powered by front end mobile apps)
Tan Kay Yen: Companies today face a number of challenges in recruiting and retaining the right talent and engaging employees. As we move from a mobile-first environment to eventually a mobile-only environment, the role of Human Resources becomes crucial especially for analyzing productivity, performance, motivation and engagement, particularly the millennials. To tackle this, we aim to digitize our HR services.
This is further supported by a report based on Deloitte's 2017 Human Capital Trends where one of the trends in Human Capital is about HR digitalization; from developing digital workplaces and workforces to deploying technology that changes the way people work today and the way they relate to one another at work.
From digitalizing our HR services, this allows the employees to access and take actions through the dedicated portals and mobile applications from anywhere and at any time. Besides that, all people-related inquiries can be addressed easily via chatbot which then permits the HR to focus on other areas and spend lesser time on administrative tasks.
After all, we strongly believe that Every Packeteer must thrive with Work Improving Digital Innovations in line with our MTP to continuously improve and innovate.
TDE: From an external viewpoint are you considering using mobility solutions/mobile apps to promote/sell your products online, or to promote/sell your products to your dealers and allow them to order online?
Tan Kay Yen: We have already started using mobile apps to promote our services and solutions. In fact, we are one of the first few who strive to create a cashless society. With more and more people switching to electronic payment, Green Packet is constantly moving forward with new thinking and new ways of improving lives by developing, designing and offering customer-centric features for smarter spending via kiplePay application that functions as e-wallet and payment gateway.
Taking one of the recent initiatives, we are the first to power a university like Universiti Utara Malaysia (UUM) into a cashless campus where the students and lecturers adopt the usage of kiplePay to perform any kind(s) of transaction within the campus, be it in convenience stores, cafeteria or facility bookings.
Additionally, we continue to innovate and venture into more different verticals to cater to our ever-changing fintech environment such as kiplePark, an end-to-end parking solution from cashless payments to a ticketless solution using the License Plate Recognition (LPR) and kipleHome, a platform and service that bridges property management and residents by managing visitors ePass, bill payment, facility booking, private message and news announcement. In the long run, we are not only providing an ease of payment solution but also building a collaborative ecosystem to benefit both customers and merchants.
TDE: How do you keep yourself updated? What are some of the websites or magazines or apps that you subscribe to or read regularly?
Tan Kay Yen: Besides getting myself updated from reading the news from the local mainstream online news portals, I read articles from pymnts.com, bitsonblocks.net, telecompaper.com and watch videos on TEDTalks.
TDE: What's your favorite social network – Instagram, Facebook, LinkedIn or Twitter?
Tan Kay Yen: My favorite social network is Linkedin as it is an avenue for professionals from different industries to gather, share their knowledge and industry insights.
For more DX insights follow Tan Kay Yen on LinkedIn.
Related
Our Digital Disruptors