Interview with Chad Pytel, developer and CEO of thoughtbot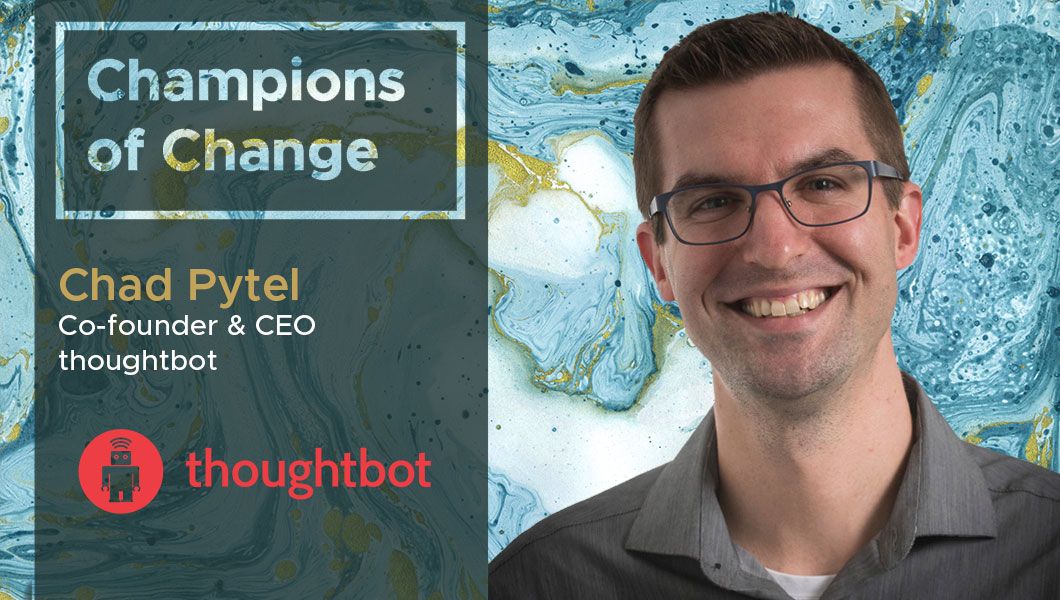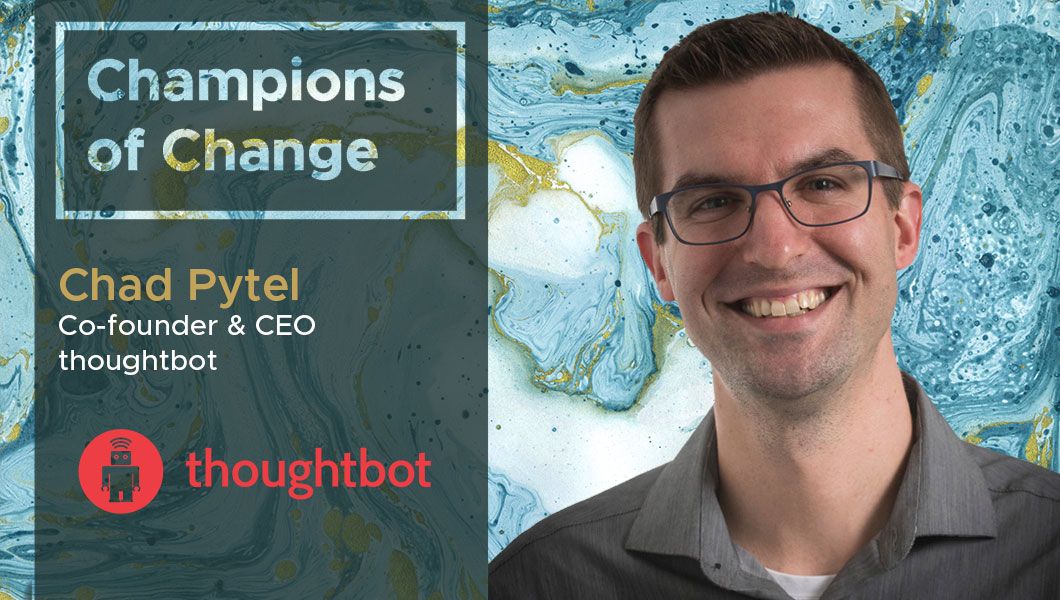 In this interview, Chad Pytel, developer and the CEO of thoughtbot, talks about how they keep up with digital transformation in their industry, upcoming AI and machine learning technologies to improve user experience, and their decision to switch to an off-the-shelf CRM. In addition to working with clients, Chad is responsible for overall strategy for the company
TDE: Thank you so much for taking our questions! Tell us a little about your business and its history?
Chad Pytel: thoughtbot is a design and development consultancy that helps organizations of all sizes launch new products, or improve existing ones. We started in 2003 in Boston, MA and are now about 100 people across six studies in Boston, New York City, San Francisco, London, Austin, and Raleigh. In each of these cities we have designers and developers who work locally with customers. We believe there is a better way to work, and our purpose is to find it and share it with as many people as possible.
TDE: What are your thoughts on the current pace of digital transformation in your industry? Do you feel overwhelmed with the prospect of introducing technology solutions to manage & streamline parts of your business?
Chad Pytel: At thoughtbot we've long used the same design and development skills for our customers on our own business and internal operations. While we avoid creating custom-software when an off-the-shelf one will do, we're not afraid to identify gaps in existing solutions and create automations and improvements. As a result, I'm thankful, we have not had any issues keeping pace with digital transformation within our industry.
TDE: What is the one technology trend within your industry that cannot be ignored?
Chad Pytel: For the last several years, the trend that could not be ignored was mobile. Now that most people on earth have a smartphone, the pace of change there has slowed.
Next on the horizon is machine learning and artificial intelligence. We are particularly interested in how these technologies influence the user experience of products, and enable entirely new categories of products.
We're also seeing more clients who are considering that product path, and need upfront data engineering to provide the foundation necessary to take advantage of ML and AI.
TDE: What has been the most significant technology integration/implementation so far, at your organization? Why? (could have impacted your employee efficiency, customer satisfaction, profit margins etc.)
Chad Pytel: Last year we switched our CRM from a home-grown solution to an off-the-shelf one. While we did it because we believed it would a positive impact on efficiency, there was a risk that it would reduce it in the short-term or have a negative impact on sales.
TDE: Do you have a dedicated in-house IT team? What are some of the challenges your IT team and employees faced before, during and after bringing in this solution? How did you resolve them?
Chad Pytel: We do not have a dedicated in-house IT team. Instead, we choose to hire out the majority of our IT infrastructure to service and cloud providers. Because the majority of our staff are very technical, this largely works for us. But I imagine it would not work for many organizations our size.
TDE: What's the internal technology challenge your organization aims to resolve in the immediate future? (could be internal workflow/workforce automation or having internal operations such as CRM, HR, Inventory powered by front end mobile apps)
Chad Pytel: We are growing rapidly and want to maintain a diverse and inclusive team. We've been working to eliminate bias in our hiring process, but we've found a lack of available solutions in the market to help us with this. So we are left to put together existing solutions with our own custom code to achieve results. While this is going well so far, it would be really nice to be able to use existing solutions.
TDE: From an external viewpoint are you considering using mobility solutions/mobile apps to promote/sell your products online, or to promote/sell your products to your dealers and allow them to order online?
Chad Pytel: Not at this time. As a design and development consultancy, the majority of our customers still find and contact us through our website. That being said, the mobile experience of our website is very important.
TDE: How do you keep yourself updated? What are some of the websites or magazines or apps that you subscribe to or read regularly?
Chad Pytel: I listen to a lot of podcasts while I run. Some podcasts I recommend are the a16z Podcast and Exponent. I also listen to numerous Apple-learning tech news podcasts like Connected, Upgrade, and Download.
TDE: What's your favorite social network – Instagram, Facebook, LinkedIn or Twitter?
Chad Pytel: I still get a lot of business value from Twitter, but these days I get more enjoyment out of Instagram.
For more DX insights follow Chad Pytel on LinkedIn and Twitter.
Related
Our Digital Disruptors