Why Programmatic and Direct Sales Need to Unite for Better Outcomes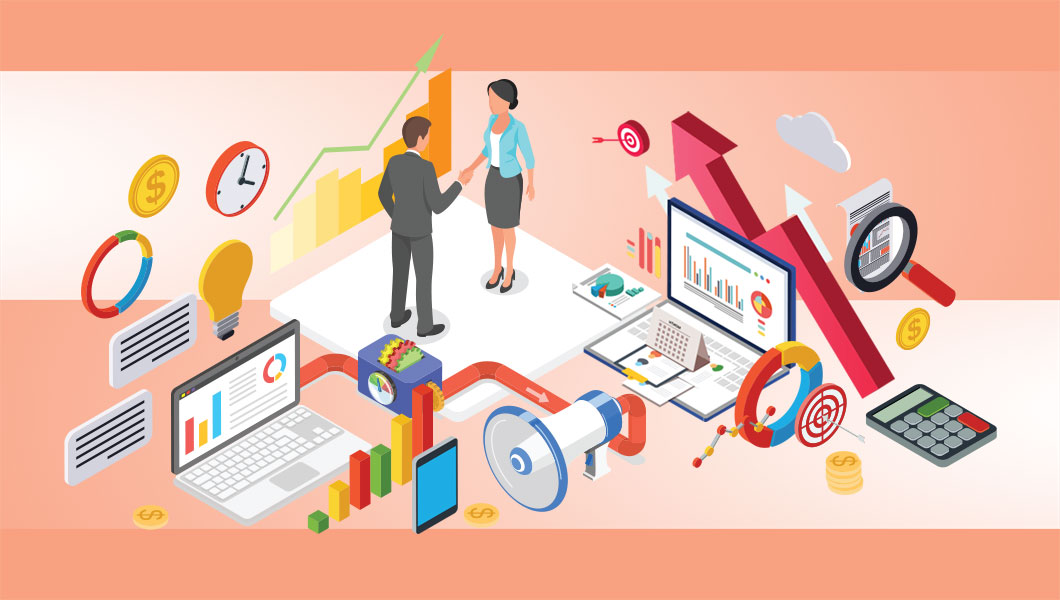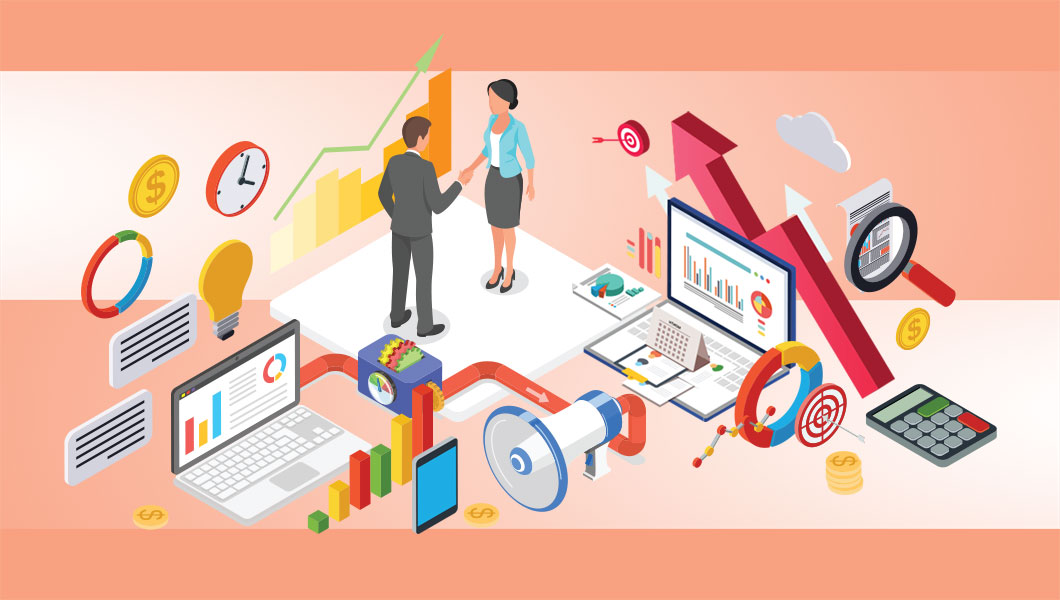 What began as one-of-those marketing activities to offload spare ad inventory and gain impressions at low costs, is now a thriving multi-billion-dollar market. 'Programmatic' is here to stay – and is possibly the game-changer marketers have been waiting for.
Programmatic could redefine the future of sales and advertising, considering that Google is targeting 60% of its 2019 ad budget to this space. From just $10 billion in 2014 to a staggering $84 billion this year, investments are clearly on the rise. Yet, conversations are rife with myths, doubts, and hype around programmatic adoption and its impact on traditional sales, with many losing the plot of why programmatic and direct sales need to come together.
What sets programmatic and direct sales apart
For many years now, ad sales have relied on manual efforts and outmoded operational models. Even with the emergence of digital, we still have deals inked over lunches and telephonic conversations. It's no surprise, then, that sales and programmatic teams have always operated in silos.
While programmatic may differ from direct sales, the overarching goal of bringing in revenue, requires that they sync up for better results
While direct sales can help with building rapport with advertisers, programmatic can offer better deliverability with the automated sales and delivery process of ad auctions involving more premium views or facilitating auto-allocation of budgets as per the demand.
For advertisers, the advantages of programmatic outnumber those of having to deal with direct sales teams. They can procure digital spaces without pre-negotiating a price and pay only for the impressions. For the publisher, by defining the minimum number of impressions or budgetary limits, they can even reduce admin costs through automation and ensure functional targets are achieved. Also, real-time bidding (RTB) helps both parties to leverage customer data to align and personalize campaigns to its viewers, thereby increasing conversion rates.
Boston Consulting Group's recent report has also showed how programmatic guaranteed was adding value to direct sales teams in several ways.
Programmatic guaranteed advertising brings the power of automation to direct sales, eliminating many of the delays and manual steps currently involved in direct buying and selling. https://t.co/3YMyCADixC pic.twitter.com/yyDRUo7jKc

— BostonConsultingGrp (@BCG) September 4, 2018
Of course, it's imperative that direct sales plugs the holes where programmatic is not viable all by itself.
How programmatic and direct sales can sync in
The role of talented direct sales teams for high-value sales cannot be ignored. Whether you're selling premium content or negotiating for an expensive piece of online space, these decisions can only be taken by an experienced ad ops manager.
However, the common purpose of both direct sales and programmatic experts makes it necessary that the two work in unison than in silos. For sure a Sales Ops Manager feels the burden of quarterly targets. With programmatic much of this heartburn is taken care of, freeing up the Sales teams' efforts for more strategic initiatives.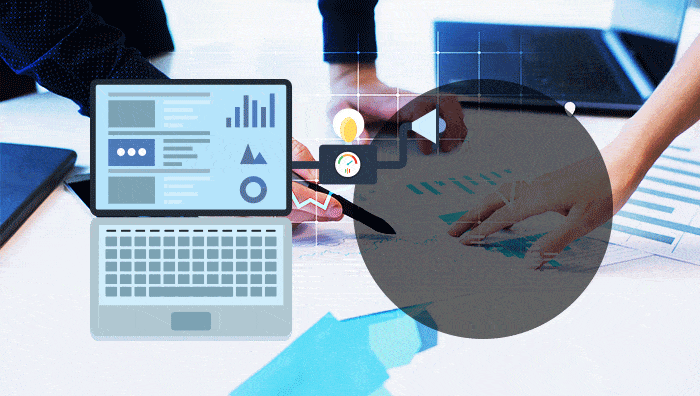 Programmatic tech streamlines localized targeting, where user information makes a massive difference. This helps while reinforcing regional sales programs, as it can explore new demographics at lower rates and minimal effort waste.
All of this leads to the inevitable intersection of direct and programmatic sales. "As programmatic adoption continues to become a channel of activation (not necessarily a tactic or line item), it's crucial that our direct sellers are having these upper funnel conversations with agencies and planning teams," believes Allie Beck, former VP of Programmatic Sales at Vox Media. "They are the ones who will make activation decisions, as to where they are going to activate programmatic campaigns, instead of siphoning off specific budgets for programmatic. This shift is going to take us to a point of integration, where we have one number which is all sales revenue, whether it is through programmatic or direct means."
Joining the dots for programmatic and direct to come together
So, how do you ensure your direct sales team works cohesively with your programmatic team? Here's a three-step approach that can bring about a unified approach.
Identify possibilities to foster programmatic capabilities and enhance awareness among direct sales executives. This could involve training sessions, experimental campaigns, and the initiation of publisher relationships. Once the desired learning curve is achieved, the expertise could be scaled, while incremental knowledge-building exercises continue.
Next, strengthen programmatic capabilities and address any conflict with direct sales. This is where the silos truly start to dissolve; both teams are aware of their individual and complementary responsibilities, as well as their role in the larger organizational business blueprint.
Finally, your programmatic and direct sales teams become a cross-functional asset, collaborating with different divisions and exploring where a programmatic approach makes the most sense.
Outcomes don't lie
Global brands are now also finding creative applications for programmatic and this goes beyond digital-native companies. Consider the case of Audi when launching their customizable SUV, Q2. Audi's website allowed users to digitally customize their dream car, providing all the details needed for a targeted campaign. Combining this data with the user's position in the sales funnel ('zero contact with Audi' to 'has digitally customized their Q2'), Audi could programmatically deliver dynamic ads, choosing from 6000+ configurations, of which we are showcasing two versions below. Conversion rates were 4X higher than ads bought through direct sales, with double the efficiency.
The time is ripe for syncing programmatic and direct sales 
In Q2 of 2018, Snap found that its daily active viewers had dipped by 3 million, but revenues were up by 44%. Realizing the role of programmatic, Peter Sellis, Snap's director of product management for monetization, decided to reposition sales – more strategy, less ops. "We renamed our sales organization as 'business solutions'. It definitely reflects the shift to consulting instead of selling. When all your products are available in self-serve, you become almost an investment or adviser to that brand. It's, 'Where should you put your money?' versus 'Let me sell you something'," says Sellis.
Given these clear benefits, why are sales professionals still on the back foot about programmatic? It could be due to fears around automation that programmatic brings in its operations. However, sales teams must know that human intervention cannot be ruled out even with automation. The need of veteran sales experts to identify marketing channels, set the business rules, define pricing and participation strategies, in addition to bringing valuable customer know-how will never be taken over by any level of programmatic tech. Programmatic can only make all these tasks for sales teams simpler, faster, and have more impact by being data-driven.
Want to learn more about how integrating programmatic and direct sales can help your business goals? Join Samantha Krasner, Director of Business Operations, North America Advertising, eBay for her session on Integrating Programmatic into Sales at World Forum Disrupt Programmatic in San Francisco. Save 20% with code TDE20.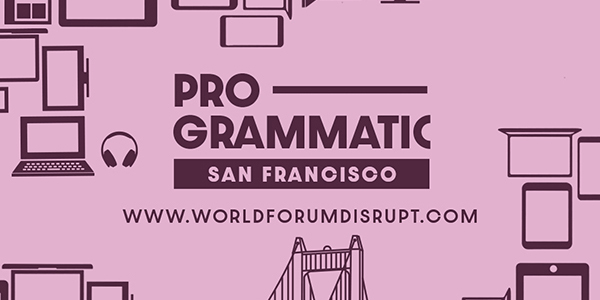 The Forum is simple – bringing those at the forefront of programmatic advertising together, providing an outlet for thought sharing, leading to change & growth! With each speaker sharing INCREDIBLE insights from case study examples, attendees are sure to walk away with actionable tactics and strategies. The event is focused on uniting leading minds, generating unrivaled learning experiences, creating passionate discussion and actual transformation!
Related
Our Digital Disruptors