Interview with Drew Sharma, Co-Founder of TravelInsurance.com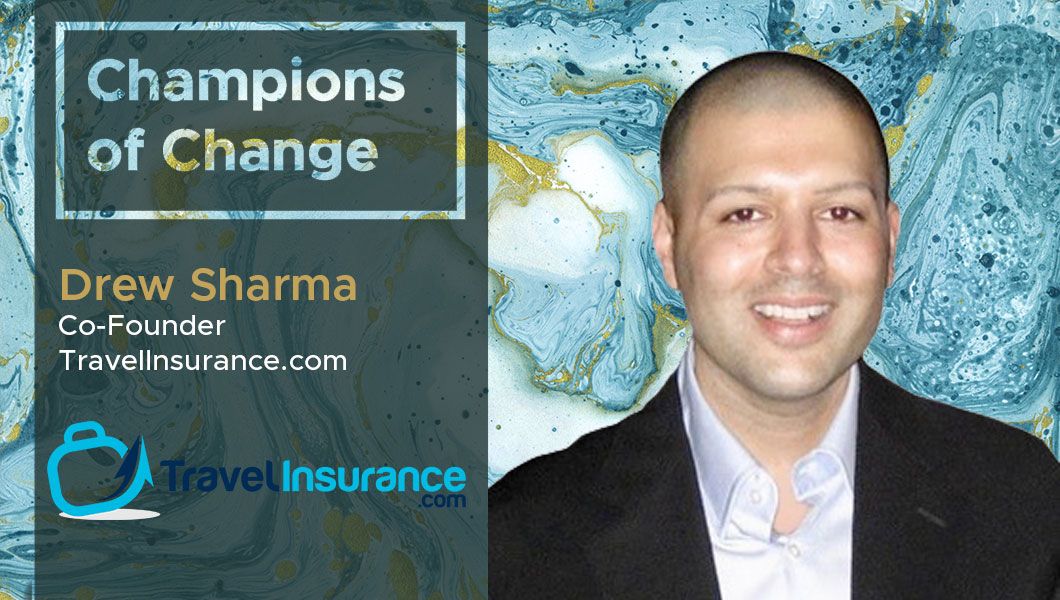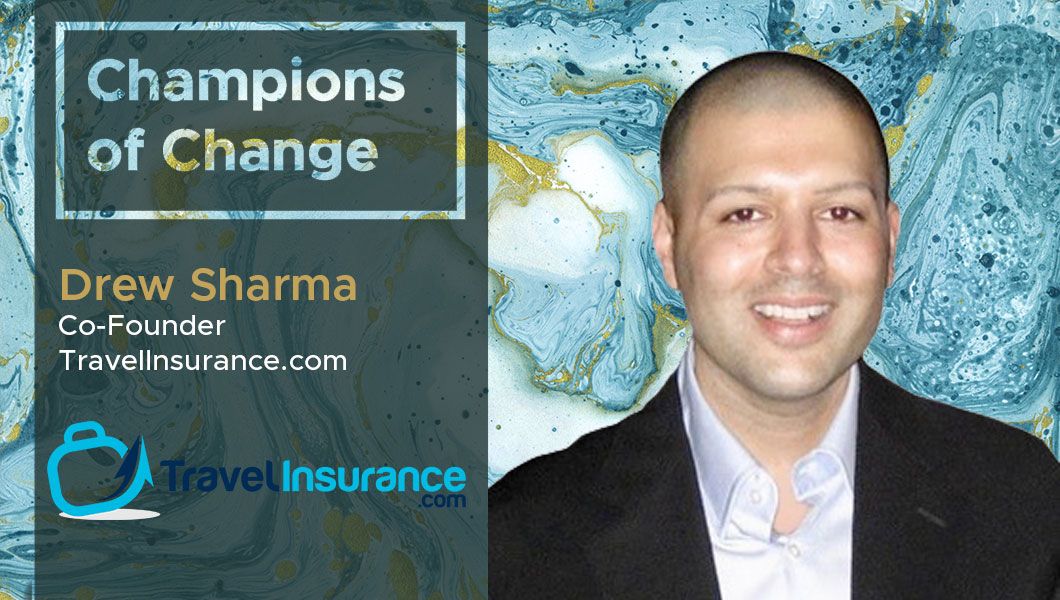 In this interview, Drew Sharma, Co-Founder of TravelInsurance.com, speaks about the importance of a adopting a digital-first outlook and digital transformation in the insurance industry. A serial entrepreneur with a strong background in digital marketing and insurance, Drew has successfully founded and sold many companies. An active angel and real estate investor, he has  provided his expertise and perspectives to leading publications. Drew earned a Bachelor of Arts from Boston University and an MBA from the F.W. Olin Graduate School of Business at Babson College. He resides in Santa Barbara, California with his wife, two kids and two large dogs
TDE: Thank you so much for taking our questions! Tell us a little about your business and its history?
Drew Sharma: TravelInsurance.com is a fast-growing comparison website in the travel insurance industry. We operate primarily in the United States as an aggregator and allow travelers to easily compare travel insurance plans from top rated insurance providers and then buy them online with instant confirmation of coverage.
We were founded in 2013 and have experienced strong growth since inception. We founded the company in response to the antiquated process of consumers purchasing travel insurance from travel agents or being presented with only one option in the booking path of major travel websites. We believe that it is important for travelers to compare travel insurance in the same way that they compare flights, hotels, cruises and more prior to booking. In many cases, comparing travel insurance plans can yield savings and better coverage than the plans offered by travel agents and online travel agencies (OTAs).
In addition, we set out to simplify the somewhat complicated world of travel insurance by making it easy to learn, compare and buy online, which is why our tagline is "Travel Insurance Made Easy™".
TDE: What are your thoughts on the current pace of digital transformation in your industry? Do you feel overwhelmed with the prospect of introducing technology solutions to manage & streamline parts of your business?
Drew Sharma: While various InsurTech companies are raising a lot of money and putting forth valiant efforts to change the insurance industry with new products and technology, the pace of digital transformation is definitely slower compared to other industries. The key reason is that insurance is a highly regulated industry and there are many compliance and state filing requirements that must be met prior to launching new products and technology.
We don't feel overwhelmed by the process of introducing technology solutions for our business, since we are more of a "digital-first" company in the way that we operate. Our culture is such that we tend to embrace change and want to be ahead of the curve when it comes to technology and digital trends.
TDE: What is the one technology trend within your industry that cannot be ignored?
Drew Sharma: There are several trends in the insurance industry, but I think that the biggest one is consumer demand for better digital servicing of insurance claims.
We live in an age where your smartphone camera can and should be the primary means of delivering claims information to insurers, including but not limited to, trip booking receipts, proof of trip cancellation and/or delays, medical information (taking HIPAA compliance into account) and other information needed to process and adjudicate travel insurance claims.
Further, it is critical to provide transparency into the claims process by sending frequent status updates to the policyholder via online workflow or mobile app.
Both of the above trends are starting to occur in our industry, but it is a slow process.
TDE: What has been the most significant technology integration/implementation so far, at your organization? Why? (could have impacted your employee efficiency, customer satisfaction, profit margins etc.)
Drew Sharma: We have gone through many important technology implementations, but I think the move from traditional dedicated servers to the cloud has been the most impactful.
When we first started out, we ran our business on a traditional dedicated server cluster and ran into many scalability issues as we grew the business. A few years ago, we decided to move our entire stack to Amazon Web Services (AWS) and couldn't be happier. Each time we have a spike in traffic and/or business growth, our stack expands automatically in the cloud and we are able to easily update our configurations and add more instances to sustain our future growth. This has been very impactful on customer satisfaction due to faster quoting and transaction experiences.
TDE: Do you have a dedicated in-house IT team? What are some of the challenges your IT team and employees faced before, during and after bringing in this solution? How did you resolve them?
Drew Sharma: We do have an in-house IT team and the main challenge before the above solution was operating our tech stack with a limited number of tools that could be integrated into a raw metal dedicated hosting environment.
After moving to AWS, it feels like there are an infinite amount of best-in-class solutions provided by AWS that can be added to our cloud environment to allow us to scale further. We are constantly testing and trying different tools provided by AWS to allow our stack to perform better.
TDE: What's the internal technology challenge your organization aims to resolve in the immediate future? (could be internal workflow/workforce automation or having internal operations such as CRM, HR, Inventory powered by front end mobile apps) 
Drew Sharma: In our business, we need to communicate with external insurance providers' servers to process insurance policies and deliver them to our customers. In the future, we would like to integrate deeply with each insurance company to process transactions faster and sync up with their systems better to deliver more information to our customers pre and post departure and during the claims process.
TDE: From an external viewpoint are you considering using mobility solutions/mobile apps to promote/sell your products online, or to promote/sell your products to your dealers and allow them to order online?
Drew Sharma: Our main distribution engine is our website, but we are exploring utilizing mobile apps to power our workflow and better communicate with our customers.
TDE: How do you keep yourself updated? What are some of the websites or magazines or apps that you subscribe to or read regularly?
Drew Sharma: We like to try various new technologies and tools that we come across and implement them on our development environments.
In terms of reading, each of our IT team members has their own favorite tech media outlets that they read regularly. I, being slightly more weighted to digital marketing, tend to spend a lot of time on MarketingLand, TechCrunch, Smart Insights, GitHub and others.
TDE: What's your favorite social network – Instagram, Facebook, LinkedIn or Twitter?
Drew Sharma: I would probably have answered this question differently several years ago, but today I like Instagram the best.
For more DX insights follow Drew Sharma on LinkedIn and Twitter 
Related
Our Digital Disruptors