Interview with Jeff Banaszak, CFO at Creative Dining Services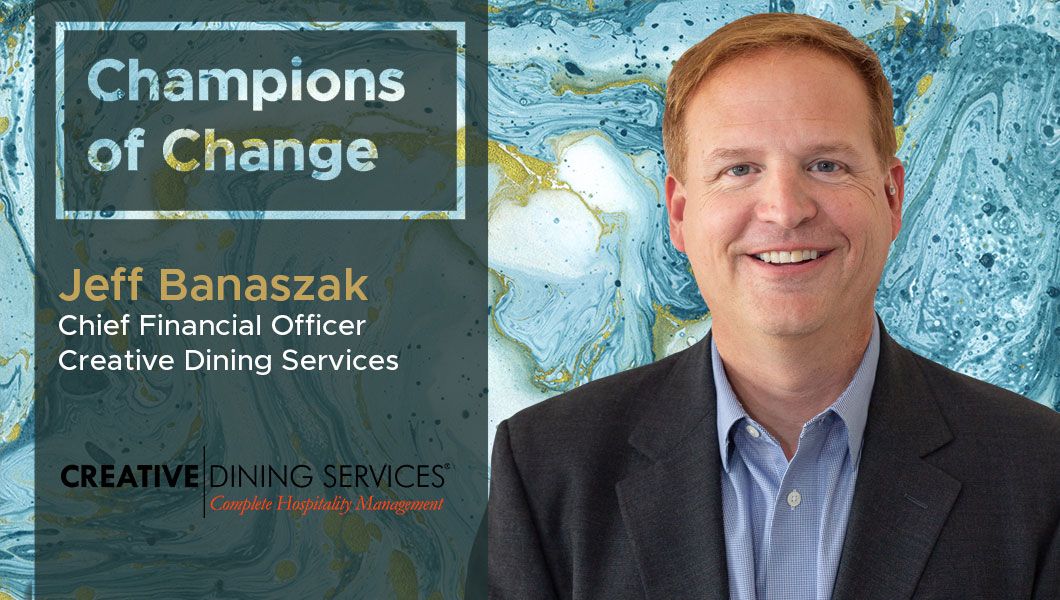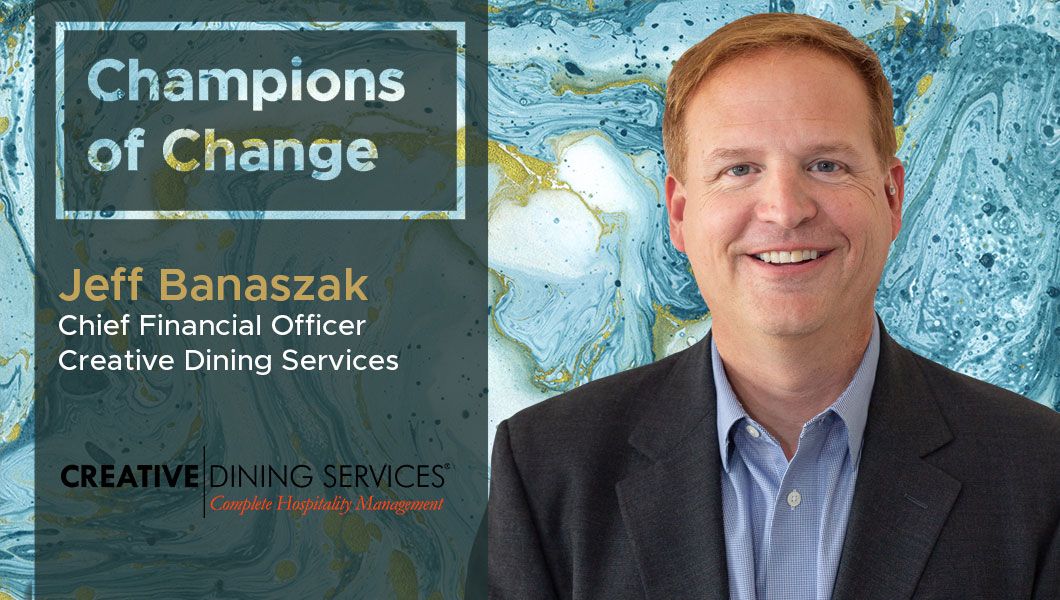 In this interview, Jeff Banaszak, Chief Financial Officer at Creative Dining Services, discusses the challenges with achieving operational efficiency with manual operations, overcoming these challenges, and how a cloud-based solution helped improve their operations. Prior to Creative Dining Services, Jeff owned and ran Compassion Accounting, while working for 12 years as a Financial Controller at Herman Miller, Inc. He holds a BA in Accounting from Michigan State University and an MBA from Western Michigan University, as well as a Masters in Educational Ministries from Wheaton College
TDE: Thank you so much for taking our questions! Tell us a little about your business and your specific role?
Jeff Banaszak: Creative Dining Services is a food and hospitality services company working with 70+ clients across 12 states to provide personalized, high-quality dining programs that are tailored specifically to each location. We work with many recognizable corporate brands – like Kraft-Heinz and Stryker – as well as higher education institutions, senior living facilities and conference venues. Over the years, environmental responsibility within these partnerships has become a big priority for us – and we've established initiatives encouraging sustainability across locations. I joined the company in 2016 as CFO and am responsible for managing finances across locations, analyzing financial data for our sites, and creating financial plans that make sense on a per-site and overall basis.
TDE: When did you first realize that you had an issue that needed a digital solution? What was the nature of the problem you set out to solve?
Jeff Banaszak: When I started at Creative Dining Services three years ago, we were in a period of massive growth, with no plans to slow down. The financial team was completely inundated with manual work, including building P&L reports and sorting through data for our many locations, with little time to think about more strategic, client-facing initiatives. We knew we needed a new system to not only automate data consolidation and allow our onsite teams to focus on client service and improvements to their individual dining programs, but also create a more transparent means of operating.
TDE: What were the challenges you faced at the time as you began the process of evaluating solutions?
Jeff Banaszak: We simply outgrew our previous solution. With 70+ locations across the country, we needed a partner that would enable operational efficiency and give onsite management teams time back in their day to do what's most important in our business – improving the experience of our diners.
We knew that any financial management system we adopted would need to support our diverse array of clients, all of which have different financial and data needs.
TDE: What did the final solution look like and what were the broad benefits that it delivered?
Jeff Banaszak: Ultimately, we chose cloud financial management software Sage Intacct because it enables each Creative Dining Services location to use custom dashboards, which in turn, they're able to share with individual clients to improve visibility.
Over the past year, we've eliminated a ton of manual accounting work (350+ employee hours per week), and changed how our finance team operates within the company. We've increased visibility into spending and budgets and now have easy access to raw data and insights, which puts onsite management in a position to make informed, strategic decisions about the company instead of being asked just for the raw data.
With the help of Sage Intacct, we've improved our accounts receivable collections by 12% and increased cash flow $760,000. In a business where we are constantly expanding into new locations, we're using our savings to grow our business and provide more communities with healthy, customized, dining and hospitality services.
TDE: What were some of the key elements that were responsible for the project's success? What processes have you found useful for implementing digital technologies?
Jeff Banaszak: I think a key factor for success is that our finance team spends ample time at each of our many locations in 12 states, and understanding these local operations and the people involved. Rather than launching a new project from "corporate", we spend a lot of time understanding the struggles and needs of our local operations and first build support at this level. As we were rolling out our new dashboards, I remember the excitement and our local managers lobbying me to go first – now that is a sign of a successful technology project!
TDE: What was your biggest takeaway from this project?
Jeff Banaszak: We have felt the impact of cloud-based financial management across our locations, and the importance of freeing up our on-site staff. With valuable initiatives integral to our company's priorities and message, in addition to our focus on food quality and customization within our dining services, we've established that we don't need to make sacrifices in order to continue our massive growth.
Since working with Sage Intacct, we've expanded our reach to 70+ locations, and added new initiatives to support our goal of being as environmentally responsible as possible. We've established Grow, a sustainable food initiative, FARMSTEAD, a branch of Creative Dining Services that builds relationships with local farms and encourages local partnerships, and our own waste reduction system, called Trashed. We've been able to make these programs a priority across our locations after maximizing our financial team's (and onsite teams') time via Sage Intacct.
TDE: What's next for you on your digital roadmap?
Jeff Banaszak: We have a goal of 100% paperless payments to our vendors and have partnered with American Express to reach this goal. We also have over 300 credit cards in our organization and are partnering with Nexonia to make processing these receipts and payments  easier, especially using Optical Character Recognition (OCR) technology. Adopting Sage Intacct as our cloud-based accounting platform has allowed this to happen.
TDE: What's your go-to resource – websites, newsletters, any other – that you use to stay in touch with the explosive changes happening in the digital space?
Jeff Banaszak: I read the Wall Street Journal daily, along with Fast Company and Inc. magazines. I also recommend the blog sites NY Times Bits and Recode..
TDE: Read a good book lately on digital transformation that you'd like to recommend to us?
Jeff Banaszak: I recommend the book Hit Refresh by Microsoft CEO Satya Nadella. I also highly recommend the Business Wars podcasts. Recent podcasts included Blockbuster vs. Netflix and Browser Wars.
For more DX insights follow Jeff Banaszak on LinkedIn.
Related
Our Digital Disruptors