Interview with John Pike, Director at GlobalSecurity.org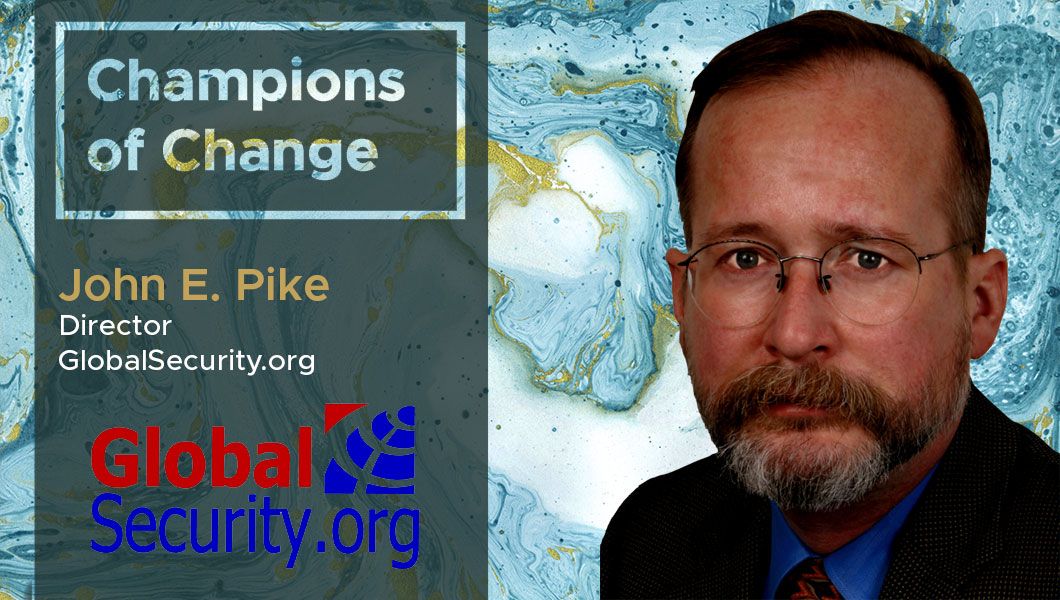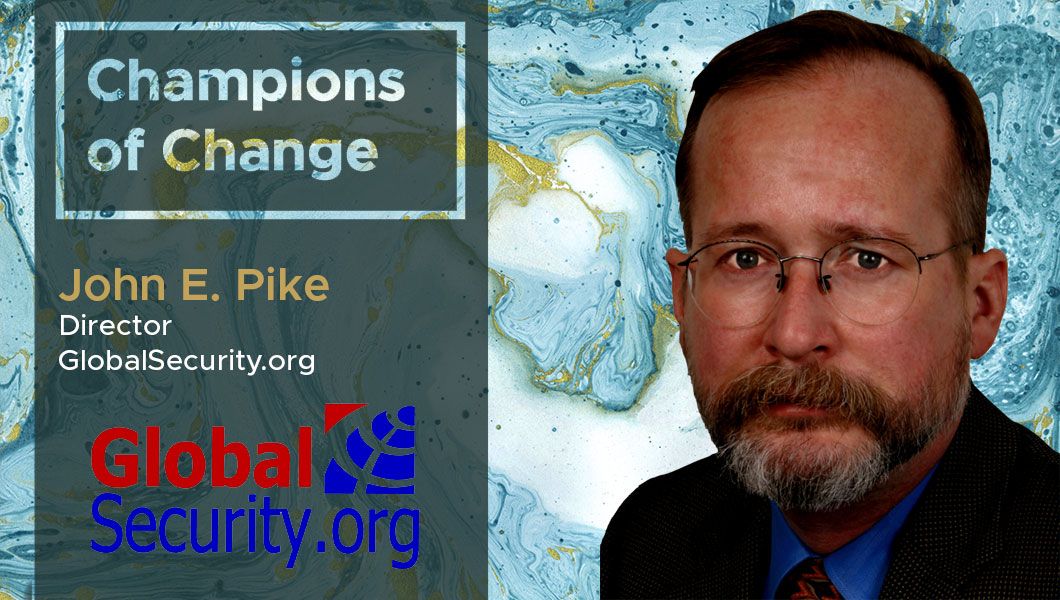 John Pike is one of the world's leading experts on defense, space and intelligence policy. Internationally renowned for his depth of knowledge on a broad array of issues, Pike is widely noted for his ability to translate complex technical information into concise and pithy soundbites. He has consistently provided insight and understanding of world affairs, military, space and satellite technology to policy makers, the press and the public at large
TDE: Thank you so much for taking our questions! Tell us a little about your business and its history?
John Pike: GlobalSecurity.org is the world's premier military and security reference information website. I created one of the first public policy websites – fas.org – back in 1995, and founded the security information website, GlobalSecurity.org in 2000.
TDE: What are your thoughts on the current pace of digital transformation in your industry? Do you feel overwhelmed with the prospect of introducing technology solutions to manage & streamline parts of your business?
John Pike: We are a small enterprise, part of what used to be called the Long Tail. Long ago and far away in a world that no longer exists, the conjecture was that the internet would allow a wider range of smaller enterprises to prosper. This theory seemed to work back around 2005. Over the past decade the information economy has become dominated by Google and Facebook, and the Long Tail has been pretty much chopped off.
At the same time that the duopoly is lowering the revenue ceiling, the technology for online publishing continues to become more and more complicated, without improving service or providing customer value. Our advertising and subscription models are both revenue positive. But I can imagine that other less fortunate enterprises might confront a self-licking ice-cream cone. Here, the cost of technical support provides no money left over for content creation.
TDE: What is the one technology trend within your industry that cannot be ignored?
John Pike: The dominance of Google and Facebook will eventually end. The same thing happened with the railroads and Standard Oil and Ma Bell. Monopolies are transient, and we just plan on holding our breath until this period of monopoly ends and there is a bit more oxygen in the online publishing space.
TDE: What has been the most significant technology integration/implementation so far, at your organization? Why? (could have impacted your employee efficiency, customer satisfaction, profit margins etc.)
John Pike: We implemented individual and corporate subscriptions some years back, and without this porous paywall we would have dried up and blown away a long time ago.
TDE: Do you have a dedicated in-house IT team? What are some of the challenges your IT team and employees faced before, during and after bringing in this solution? How did you resolve them?
John Pike: We are too small to have a dedicated in-house IT team, though most of the vendors seem to assume that we do. Our biggest challenge is finding solutions that do not involve a major investment in a development team. However, we should be flattered because we seem to be punching above our class, and because vendors assume we have a room full of propeller heads just waiting for new activity.
TDE: What's the internal technology challenge your organization aims to resolve in the immediate future? (could be internal workflow/workforce automation or having internal operations such as CRM, HR, Inventory powered by front end mobile apps) 
John Pike: As a security reference website, our technology is in decent shape at the moment, and this year will mainly be focused on marketing.
TDE: From an external viewpoint are you considering using mobility solutions/mobile apps to promote/sell your products online, or to promote/sell your products to your dealers and allow them to order online?
John Pike: We are ambivalent about mobile. On the one hand, half of our traffic is from mobile, and it would be nice to have a decent mobile version of our website. On the other hand, we are a B2B business, and our target audience works in a desktop environment with multiple screens.
TDE: How do you keep yourself updated? What are some of the websites or magazines or apps that you subscribe to or read regularly?
John Pike: I have given up on keeping updated. We have lost track of websites or other feeds that might be relevant to our position in the long-tail. I subscribe to at least a dozen newsletters and peek at them every now and then. It has been years since I learned anything really useful. They are all targeted at much larger enterprises. At times I feel like the Last of the Mohicans.
TDE: What's your favorite social network – Instagram, Facebook, LinkedIn or Twitter?
John Pike: We don't pay attention to these things. They do not seem relevant to our core business. We spent some money trying to promote the website on Facebook. We might as well have taken the money out to the parking lot and set it on fire.
For more DX insights follow John Pike on LinkedIn.
Related
Our Digital Disruptors