Interview with Kathy Miller, Co-Founder and CEO of Yes Solar Solutions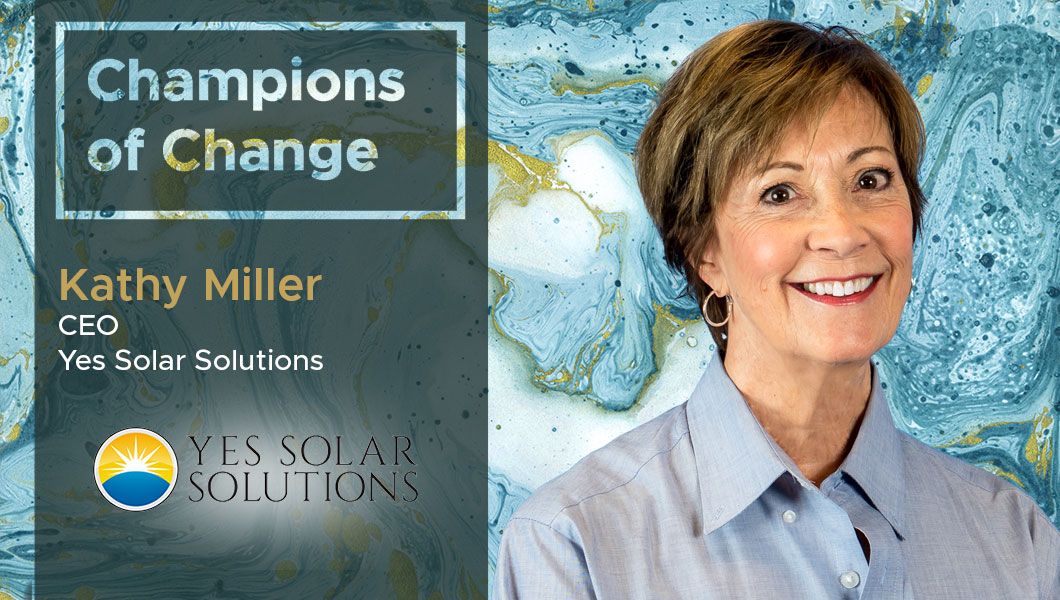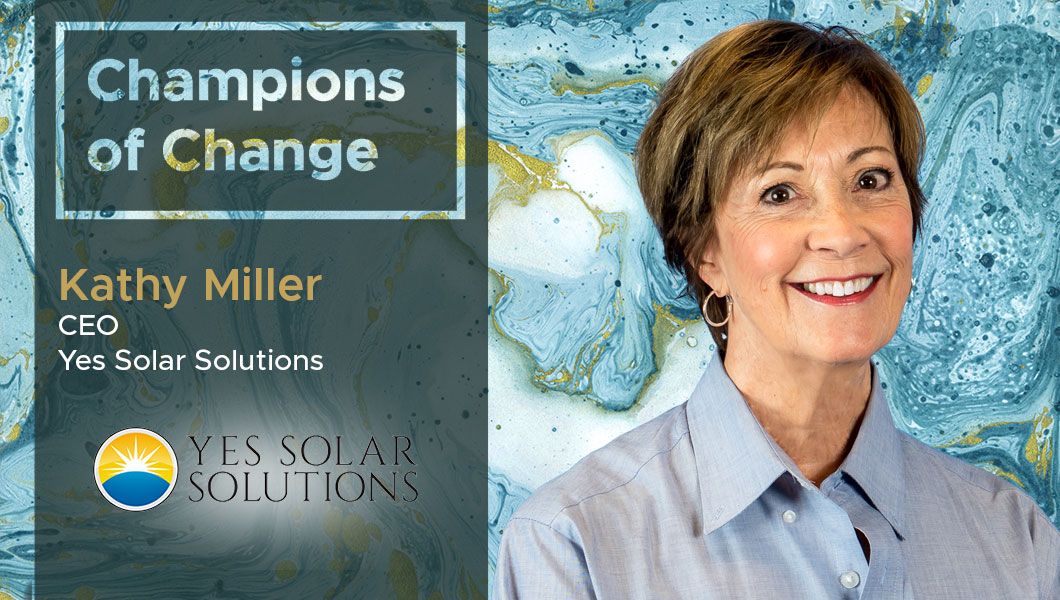 In this interview, Kathy Miller, Co-Founder and CEO of Yes Solar Solutions, discusses the impact of digital on the industry, the importance of digital marketing, and cloud-based platforms for streamlining operations. Prior to founding Yes with Stew Miller in 2009, Kathy was owner/ operator of three private preschools for 11 years, where she learned the challenges and rewards of running a small business. Her experience before the schools included 17 years of executive sales experience at a large corporation
TDE: Thank you so much for taking our questions! Tell us a little about your business and its history?
Kathy Miller: Stew and I founded Yes Solar Solutions in 2009. Our early years were mainly residential projects, and as we learned the business we gradually grew into a commercial of up to a megawatt or more, approaching the 1000 mark in completed installations. We are focused on customer satisfaction and use a third party survey service, Guild Quality, to measure it, consistently receiving a 'Five Star' rating from customers. We are the only solar company in the Carolinas to be accredited by the North American Board of Energy Practitioners (NABCEP).
TDE: What are your thoughts on the current pace of digital transformation in your industry?
Kathy Miller: Like in most industries, the pace is fast. Ten short years ago we applied for all permits in person and paid by check. Many jurisdictions have online portals now and the passing inspections are available online. Our interconnection requests to the utility had to be mailed, with an original and nine copies. These are now completed online. Websites did not accommodate online inquiries that would be automatically added to a CRM. We can assess solar potential with satellite imagery, use online tools to measure and size a system and create proposals. We now use drones to do the same thing. Digital marketing has replaced print. Banking is now online.
TDE: What do you feel is the one technology trend within your industry that cannot be ignored?
Kathy Miller: Probably digital marketing. There are so many channels consumers use to educate themselves and make buying decisions and so many ways a company's brand needs to be present to take advantage of that, and it is changing so quickly.
TDE: Have you used technology for managing a) field team operations, b) sales/channel management, c) shipment tracking, d) employee engagement, or e) customer retention? What has been your experience?
Kathy Miller: Our CRM tracks the lead acquisition, development and communication with prospective customers through contact signing. Anyone on the team can check from anywhere what is going on with any customer.  We use a cloud based project management platform that has transformed how we assign task accountability, completion and progress that is visible to the whole team. It has streamlined project management and cash flow and assured customer satisfaction, as well as kept communication among the team members open.
TDE: How integrated is your customer experience- from sales to operations to delivery tracking? Do your customers have access to a common portal?
Kathy Miller: We do not have a customer portal at this time.
TDE: How paperless are your operations? Do you feel any part could be digitized and if yes, which?
Kathy Miller: Most are paperless but we still use construction binders for the crews to have on the job and collect the array of paper generated (shipping documents, serial numbers, permits, etc). We also still generate a paper package of warranties and project documents for the customer at the end of the project as we found that sending them digitally was an opportunity missed. The paper package is an opportunity to meet with the customer to gauge satisfaction and resolve any issues, which we do at the completion of every project.
TDE: In the next quarter which part of your business are you focusing on? Which part of your business can be further optimized using technology?
Kathy Miller: We are focusing on different ways to structure our accounting software to provide different P&L information.
TDE: Do you view & use a common management dashboard to check the health of your business?
Kathy Miller: We keep a company scorecard to check in every week in a Leadership meeting. Each department updates the scorecard before each meeting to review as a group.
TDE: How do you keep yourself updated? What are some of the websites or magazines or apps that you subscribe to or read regularly?
Kathy Miller: Solar Power World, Solar Wake-Up, Triangle Business Journal, Green Tech Media.
TDE: What's your favorite social network – Instagram, Facebook, LinkedIn or Twitter?
Kathy Miller: None of the above. I consider social media a necessary evil that we have to participate in for branding and presence.
For more DX insights follow Kathy Miller on LinkedIn.
Related
Our Digital Disruptors