Interview with Rajeev Sinha, Founder & CEO at The Vanca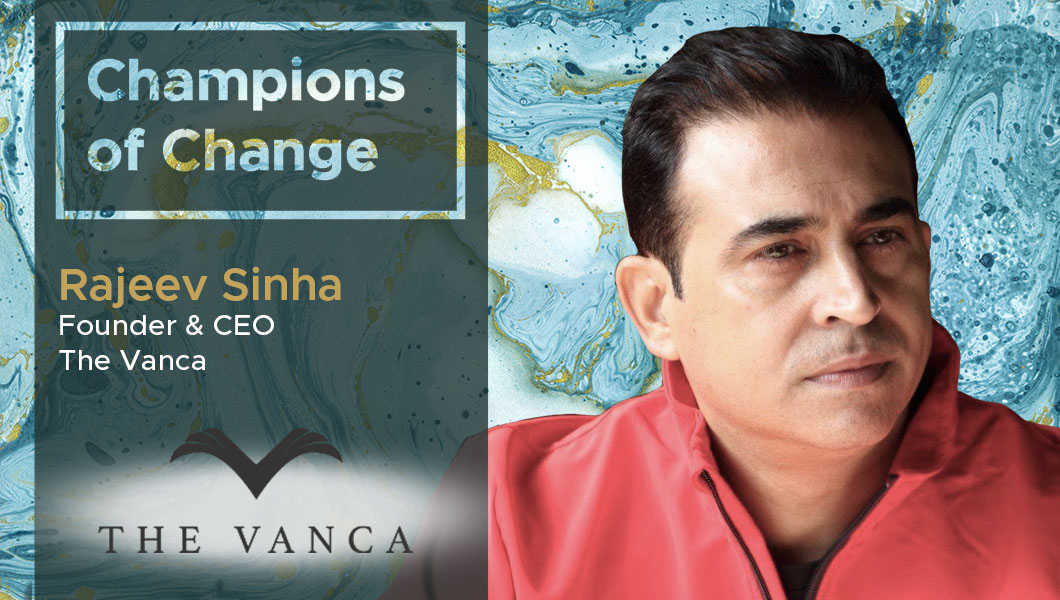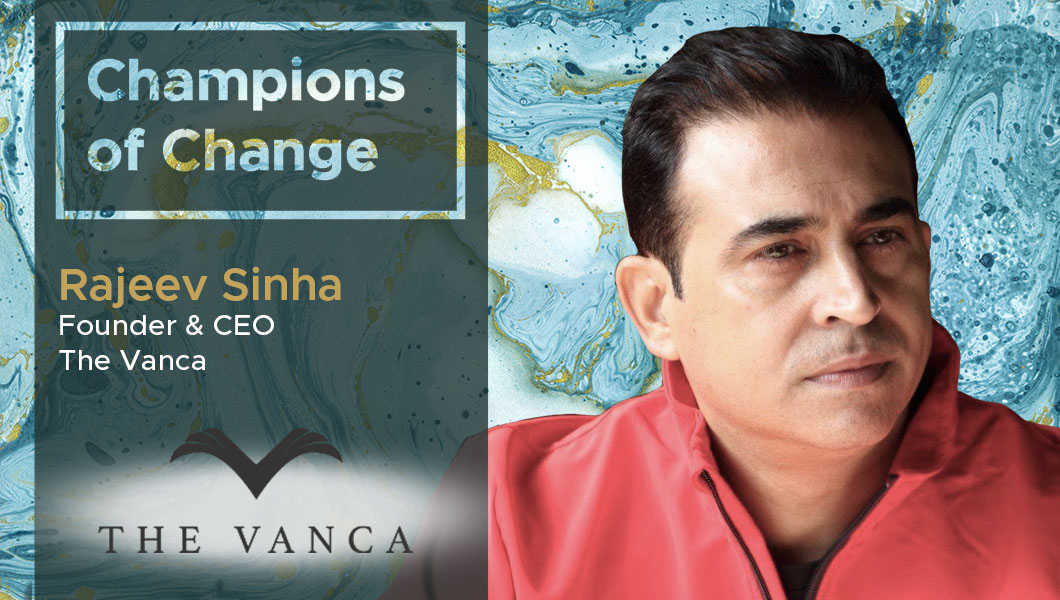 In this interview, Rajeev Sinha, Founder & CEO at The Vanca, discusses the history of The Vanca, the impact of social media, the various technologies they have implemented and the utility of these technological tools. Rajeev has earned his corporate spurs employed with top IT consultancy firms, where he executed multiple business transformations and scaled corporate heights at various consulting companies such as PwC, IBM, and Keane.
TDE: Thank you so much for taking our questions! Tell us a little about your business and its history?
Rajeev Sinha: Founded in 2011, The Vanca has engineered rapid growth over the past half a decade and is now optimally positioned to scale up to the "Next Level". With a deep understanding of the domestic and international aspects of the garment industry, having a robust supplier base and a systematic manufacturing facility, The Vanca is poised for faster growth.
The Vanca has a very high level of competence in software and technology systems making it a superb enabler for business performance. Starting with "Delogue" (International designing software) to Unicommerce- (best of warehousing solution – first brand to adopt and enhance it), The Vanca has optimized and streamlined its operations to a very mature stage.
With wide international exposure, marketing and a good understanding of international as well as domestic seasonality, The Vanca has the right ingredients to become a recognizable brand in the domestic as well as international markets. The Vanca has its expertise in good aesthetics as well as commercial styling. There is continuous innovation on various fronts such as technology, processes, quality, styling and fabrics.
The Vanca specializes in women's western wear but keeps on exploring new territories of fusion wear, athleisure etc.
TDE: What are your thoughts on the current pace of digital transformation in your industry? Do you feel overwhelmed with the prospect of introducing technology solutions to manage & streamline parts of your business?
Rajeev Sinha: We like to be very well aware of tech trends as long as it's an enabler and helping us make sense of technology.
We use the best of the breed solutions and try to be ahead of the curve. We are early adopters of technology – which we see will help us streamline business and help in solving some of the problems
TDE: What is the one technology trend within your industry that cannot be ignored?
Rajeev Sinha: Social media and its impact are very much to be taken care of. At the same time social media needs to be used very wisely and data protection needs to be done properly.
TDE: What has been the most significant technology integration/implementation so far, at your organization? Why? (could have impacted your employee efficiency, customer satisfaction, profit margins etc.)
Rajeev Sinha: We have adopted technologies while they were under development and scaling up.
Unicommerce – for warehousing solution
Delogue – For designing
Flock – for all communication and official chatting
Dropbox – For all files collaboration
Styleumia – for AI based market intelligence on designing
These tools help us remain very relevant and take care of our work very efficiently. They also help in doing budget planning and forecasting and we catch early movers to ensure we scale them well. This help us in being profitable and ensures smooth operation in business.
TDE: Do you have a dedicated in-house IT team? What are some of the challenges your IT team and employees faced before, during and after bringing in this solution? How did you resolve them?
Rajeev Sinha: No we don't have a dedicated IT team. We have outsourced our marketing, digital and social engagement
TDE: What's the internal technology challenge your organization aims to resolve in the immediate future? (could be internal workflow/workforce automation or having internal operations such as CRM, HR, Inventory powered by front end mobile apps) 
Rajeev Sinha: Dropbox / Flock has been a good tool, however if it becomes more rich, more enhanced then it can become a good enabler. HR/ CRM and sales services can be automated for better efficiency.
TDE: From an external viewpoint are you considering using mobility solutions/mobile apps to promote/sell your products online, or to promote/sell your products to your dealers and allow them to order online?
Rajeev Sinha: Not much at the moment. There are many large players with a lot of muscle power to use technology. But in the near future if AI based some tools are developed where customers can give direct feedback for products then that can help us improve our production, fitting and styling better.
A lot of B2B platforms are being developed for selling to dealers, tier 2-3 cities retailers. IF these are developed properly, then a huge gap can be filled.
TDE: How do you keep yourself updated? What are some of the websites or magazines or apps that you subscribe to or read regularly?  
Rajeev Sinha: There are a lot of web magazines available that gives is insights of technology, trends and directions. We use digital magazines like "Digital Enterprise" "Inc 42", Your story, Inshorts to get into the tech reads. We also subscribe to some of the offline fashion magazines and Fortune to see what's happening in and around the world. We also visit International fashion fares like Copenhagen, Germany, France etc to see the latest trends, colors, forecasts etc.
TDE: What's your favorite social network – Instagram, Facebook, LinkedIn or Twitter?
Rajeev Sinha: Instagram has been on the rise and it's a definite yes for a professional and business. LinkedIn is also useful to keep track of business relations, friends and some good reads on the latest trends
For more DX insights follow Rajeev Sinha on LinkedIn
Related
Our Digital Disruptors