Interview with Noah Glass, founder and CEO at Olo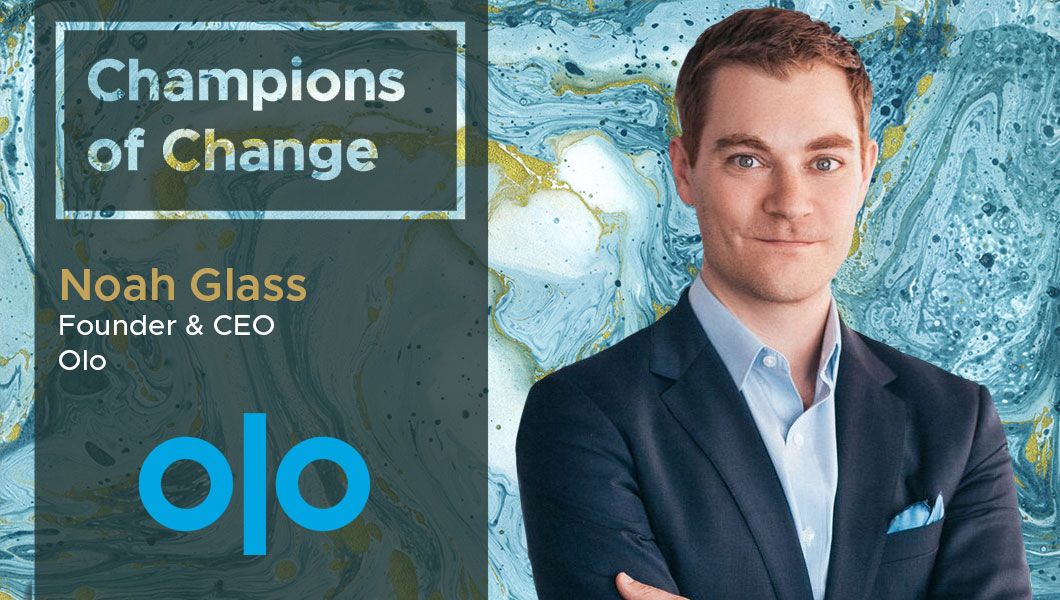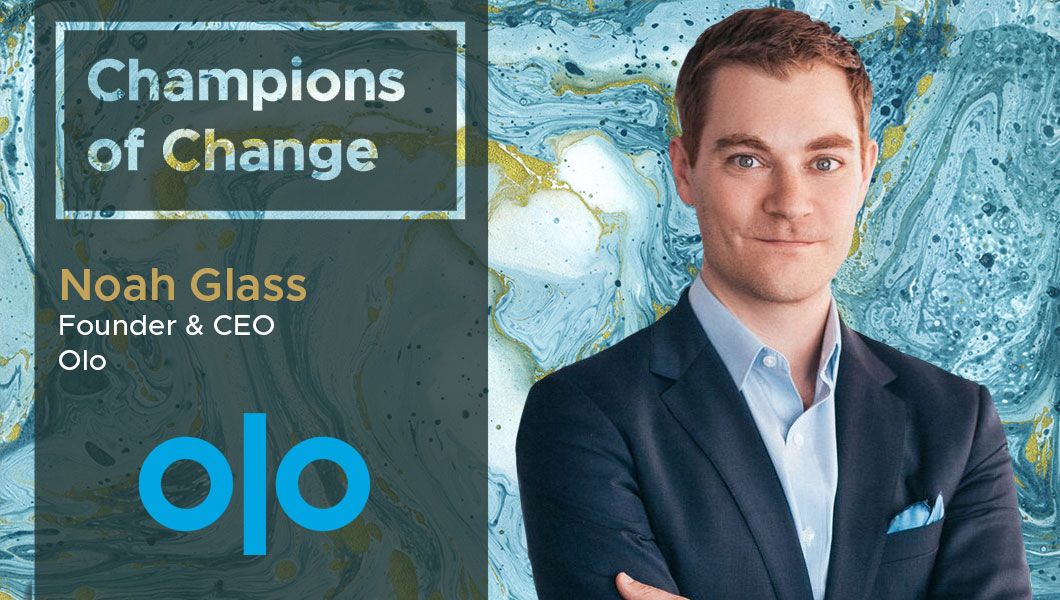 In this interview, Noah Glass, founder and CEO of Olo, speaks about powering digital ordering and delivery for an improved CX and elaborates on digital transformation in the restaurant industry and helping restaurant operators be the beneficiaries of the digital shift through technology that works with their existing systems. Noah's work in the food service industry began nearly twenty years ago, serving as a cashier, server, bartender, and delivery driver before founding Olo. Today, over 100 million consumers use the Olo platform to have meals delivered from restaurants they love. Noah currently serves on the Board of Share Our Strength, a non-profit focused on ending childhood hunger in the United States and the Board of Trustees for the Culinary Institute of America, providing guidance and advisory to the world's premier culinary college. Noah was named one of the 50 most influential people in foodservice in the 2017 and 2018 Nation's Restaurant News Power List and has been recognized by Businessweek and Business Insider for his contributions in shaping the restaurant industry. Noah's thought leadership has been featured by "ABC World News," Advertising Age, CNBC, CNN, Entrepreneur, "Good Morning America," Inc., The New York Times, The Wall Street Journal, and more
TDE: Thank you so much for taking our questions! Tell us a little about your business and its history?
Noah Glass: Olo, founded in 2005 even before the rise of the smartphone, began as a service that allowed consumers to text orders ahead to their favorite restaurants. Today, Olo is the interface between the restaurant industry and the on-demand world, powering digital ordering and delivery for a network of over 250 restaurant brands across 50,000 locations, including Chili's, Denny's, Shake Shack, sweetgreen and Wingstop. One hundred million customers use Olo to order ahead and get meals delivered.
TDE: What are your thoughts on the current pace of digital transformation in your industry? Do you feel overwhelmed with the prospect of introducing technology solutions to manage & streamline parts of your business?
Noah Glass:
The smartphone has become the remote control for life.
Today, consumers expect to engage with restaurants in an on-demand way for everything from ordering and delivery to reservations. Consumers also expect same-hour delivery and are willing to pay for the convenience. Delivery is forecasted to account for $75 billion in gross merchandise volume in 2022 according to NPD and we are helping restaurants strategically navigate digital ordering, delivery opportunities and workflow through multiple channels so they can optimize their bottom line and own the guest experience.
Restaurants often operate on thin margins and don't often have the staffing and technological capabilities to develop major tech projects. The good news is that there are a growing number of restaurant technology companies that have emerged to help restaurants to alleviate headaches when it comes to scheduling, training, turnover, inventory and other day-to-day challenges.
TDE: What is the one technology trend within your industry that cannot be ignored?
Noah Glass: Morgan Stanley predicted that by 2020, the food delivery industry could account for 11 percent of all restaurant sales – a $32 billion opportunity. With delivery comes the need for technology that can accept orders, payment, coordinate those orders within the restaurant, and ensure the orders get delivered to the right people. We offer solutions to streamline delivery: Dispatch and Rails. Dispatch lets restaurants offer delivery by tapping into the roving on-demand fleet of drivers for companies like DoorDash, Postmates, and Deliver Logic without the need to hire and staff their own drivers or pay hefty commissions. It also coordinates the preparation of food at the restaurant with the courier's pick-up time. Rails eliminates the need for multiple tablets, but still allows restaurants to be listed with the third-party delivery providers they choose to work with.
TDE: What has been the most significant technology integration/implementation so far, at your organization? Why? (could have impacted your employee efficiency, customer satisfaction, profit margins etc.)
Noah Glass: Building integrations for Dispatch, our direct delivery enablement platform for restaurants, has been a tremendous undertaking at our company. Building a network of Delivery Service Provider (DSP) coverage for the majority of the U.S. population, far beyond the NFL cities and dense urban areas, has been an exciting challenge. Our efforts to build a solid foundation of high-quality DSPs has been put to the test by delivery being a young sector that is changing daily – in fact, several providers we've integrated to since the 2015 launch of Dispatch have shut their doors. Nevertheless, we've remained committed in our goal to help our customers be the beneficiaries of the digital shift, which has guided our persistence in this product.
TDE:  What's the internal technology challenge your organization aims to resolve in the immediate future? (could be internal workflow/workforce automation or having internal operations such as CRM, HR, Inventory powered by front end mobile apps) 
Noah Glass: At Olo, we are focused on helping restaurant operators be the beneficiaries of the digital shift through technology that works with their existing systems. With the ever-growing opportunity for and the presence of technology in restaurants, and today's consumer demanding great experiences dining in or out, restaurants are pressed to find what works well for them and their guests alike.
For example, we have seen a lot of excitement surrounding third-party marketplaces and delivery providers. We work closely with restaurant brands to drive direct traffic to the operator so they can take advantage of the opportunity third-party marketplaces and delivery providers offer, without losing customers and profit. Integrating all these different order streams can be a challenge, which is why our roadmap is centered on building tools to help manage the growing number of digital orders regardless of how the customer chooses to order.
TDE: How do you keep yourself updated? What are some of the websites or magazines or apps that you subscribe to or read regularly?
Noah Glass: I read restaurant trade publications like Nation's Restaurant News, Restaurant Business and Skift Table daily to keep up to date on industry happenings. I also read the Wall Street Journal, Bloomberg, TechCrunch, and many others. I also enjoy reading industry insights on LinkedIn, and I belong to a number of Slack channels where I get useful updates and insights. There's also no substitute for getting out to industry events and meeting with the leaders in your space to exchange ideas.
TDE: What's your favorite social network – Instagram, Facebook, LinkedIn or Twitter?
Noah Glass: Tie between LinkedIn and Twitter.
For more DX insights follow Noah Glass on LinkedIn and Twitter.
Related
Our Digital Disruptors